Read More Reviews
Review: Halloween on the Hills at Seckford Hills, Woodbridge
The Halloween event everyone is talking about this Autumn! We popped over to Seckford Hills last night for some spooky fun. 
If you think this event is only for parents in and around Woodbridge, think again. We came all the way form Bury St Edmunds and it was only 45 mins drive via the A14.
Simply follow the Sat Nav to Seckford Hall Hotel & Spa (IP13 6NU) and you will see it signposted. 
There is plenty of parking onsite and a few toilets available so make sure you do your 'toilet checks' before you start the trail down the hill.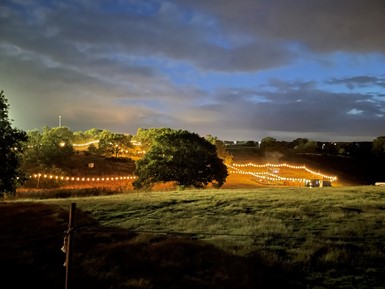 We visited the trail just before it got dark as we wanted to take some photos to show what to expect but we'd definitely recommend a visit after dark for the ultimate spooky experience. 
The trail is illuminated but has an uneven surface so make sure you wear appropriate footwear. It is not buggy friendly so baby carrier is advisable. 
It's not your average Halloween trail. You can expect to see spooky props, projectors, holograms and special effects that movie directors usually use on set. The trail is designed for families with young children, offering a spooky rather than terrifying, fun rather than frightening experience. It was just enough to give our 5 year old a little thrill on the way around the trail and a memorable experience he talked about on the way home!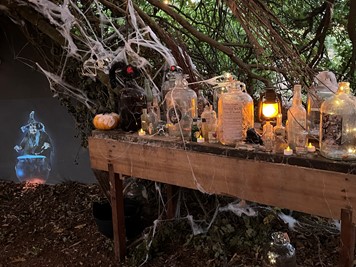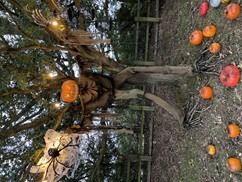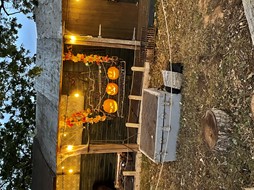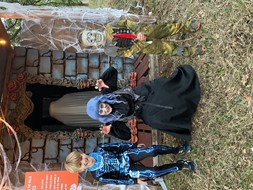 It was great to see other children dress up to the occasion to get in the mood and blend in with the environment.
At the end of the trail there is a large picnic area and fire pit area where you have the opportunity to roast marshmallows (extra cost).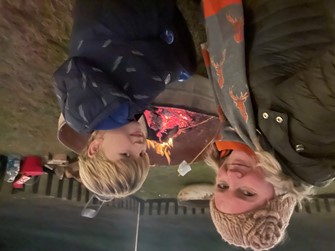 There is a small selection of food (hot dogs), sweets and hot & cold drinks available. There are no food outlets available so make sure kids are well fed before you visit.
So, if you are looking for something a bit different this Halloween with the kids, then we'd definitely recommend you come and stretch your legs on the trail. We really enjoyed it!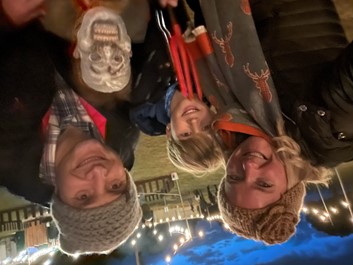 The trail will be open the following dates:
18 - 22 October, 16-17 October, 23-24 October, 25-31 October 2021
10am - 7pm
Entry: £6.50 per person. Under 2's go free. 
Booking is advised, especially for half term. 
To book, visit www.freshaireventsuk.com