Read More Reviews
Celebrate Stories, Love Reading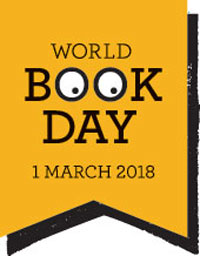 To celebrate World Book Day on Thursday 1st March 2017, we asked some Toddle About readers to review new releases of children's books to find some amazing, and less well known gems that you might want to discover for yourself. You can read all the book reviews below. Would you like to write reviews for Toddle About? Become a VIP Club Member for just £1.00 every 3 months and this is just one of the several perks you will enjoy! Find out more at www.toddleabout.co.uk/vip/
Bears Don't Eat Egg Sandwiches by Julie Fulton
Reviewer: Sarah Pickering Buy This Book This book is about a little boy who has an unexpected, hungry visitor for lunch. Jack loves egg sandwiches and keenly offers these to the bear, to which the bear repeatedly cries 'Bear's don't eat egg sandwiches'. Jack needs to find out what the bear does like to eat. My daughter (4) really enjoyed this book. I asked her what she thought the bear might like to eat and she replied 'honey'. She was very surprised to find out what the bear wanted to eat. I love a book that provokes a belly laugh!  
---
I am Actually a Penguin by Sean Taylor
Reviewer: Beki Bradley Buy This Book This is a fun-packed, laugh out loud story about a cheeky little girl who loves her penguin outfit so much she believes she's actually a real one. She doesn't want to take the out off so embarks on daily adventures telling everyone she meets that she is a real penguin! My daughters (5 and 2) loved the larger than life illustrations and my eldest giggled along to the story right to the end. A lovely, light-hearted book for cheeky little ones out there.
---
Oh No! Where did Walter Go? by Joanna Boyle
Reviewer: Sophie Weeks Buy This Book   This is a story of two friends and their game of hide and seek. Something goes wrong and Walter goes missing. This leads to an exciting adventure, as the two friends try to find each other again. We enjoyed reading this fun and engaging story. The pictures are colourful and detailed with an interesting page layout. My son (3), loved trying to find Walter, who appears on each page. I would recommend this book for three years and over as the pages are quite detailed.  
---
Eric Makes a Splash by Emily Mackenzie
Reviewer: Susannah Twemlow Buy This Book   When Eric receives an invitation to a pool party, he is sent into a worrying whirl. What if his fur gets wet? What if water goes in his eyes? With a little help from his fearless best friend, Eric is brave enough to enjoy the swimming party, have fun and swim without his armbands. My son (3) really enjoyed this book. It's an imaginative story teaching children to be positive to overcome worries and the importance of friendship. High recommend.
---
Car, Car, Truck, Jeep by Katrina Charman
Reviewer: Rebecca Murphy Buy This Book This book is bursting with cars, buses, planes, trains, trucks, diggers and many more things that go. Great colourful illustrations perfect for our son (18 mth) who loves any transport or diggers! The story is sung to the tune of Baa, Baa, Black sheep, half way through I lost the flow, but that didn't stop my son wanting it read over and over again!
---
Counting Dinosaurs by Roger Priddy
Reviewer: Donna Grace Buy This Book   My daughter (3) absolutely loved this book and insisted on going to bed cuddling it! She is very fond of dinosaurs which helped her gain her interest from the start. She joined in the activities on each page, even making up her own questions for daddy and I. She even made up her own stories for the different animals and dinosaurs on each page saying "Arghhh sharky is going to eat the dinosaur's tail!" It's less of a story book and more of a search and find book.  
---
Say Please, Louise! by Keith Harvey
Reviewer: Mat Dumont Buy This Book "Say Please, Louise" is a picture book about a girl with monstrous manners. If you've got a little one who struggles to say pleas,e then this is the book for you! The main character, Louise, isn't very polite until she meets a big monster who teaches her a lesson. It was unusual to read a bedtime story with such a blatant message, but my daughter (3) read along and by the end she was saying please along with Louise in the story. A book to save for those days when the kids are overly impolite!  
---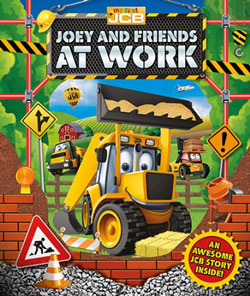 My First JCB: Joey And Friends At Work by Igloo Books
Reviewer: Lorraine Holmes Buy This Book With a digger-loving son called Joey (3), we loved this book! It's a nice story and shows you all the different types of diggers and how they all work together as a team to get the job done. Joey wanted to read this over and over again and soon learnt who was who. I would highly recommend it as it was a really enjoyable read.
---
Beware The Mighty Bitey by Heather Pindar
Reviewer: Kathryn Hunter Buy This Book Who couldn't love a book where there's a twist in the tale at the end? Just when you think you know what's going to happen to the three animals, who, one by one, think they're sliding towards becoming lunch, it all changes! My daughter (4) thought this book was great. With clear and colourful illustrations, there was plenty to look at as we followed the story to the surprising end.