Read More Reviews
Book Review: There's a Mouse in my House by Ross Collins, worth £11.99
Book review by VIP Club Member Franscesca Browning.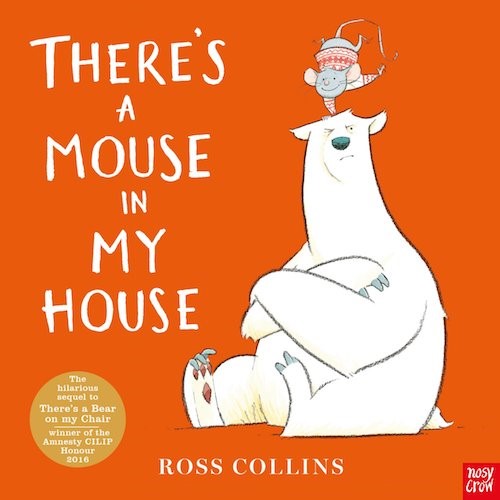 Review: 
We were very excited to be chosen to review 'There's a Mouse in my House' written by Ross Collins. This book is a sequel to 'There's a Bear on my Chair' which both of my children really enjoyed and couldn't wait to see what would happen to the bear and mouse.

Things are reversed in this story as it's the mouse that is causing mischief - everything from learning taekwondo to eating all of the bear's food! It is really funny, especially not knowing what the mouse will get up to next.

My children loved the rhyming style of writing, with my older child trying to guess the rhyming words.

The layout of the book is really simple and not too busy, with large font and wonderful illustrations. Our favourite page has to be about the bath overflowing where you need to turn the book sideways.

The story finishes with a happy ending as the the bear comes to realise that mice are actually nice after all. It is a wonderfully written, very funny and engaging story that we had such great fun reading.
We definitely recommend 'There's a Mouse in my House' and give it five out of five stars.