More Parenting Articles
When should you introduce your child to coding?
There are many life skills children should be taught by parents. When you're a parent you want to give your child the key skills they'll need to not only survive but to thrive when they get older. Aside from the usual skills of literacy, numeracy, and an understanding of the sciences, there's a new skill that parents should consider introducing to children from an early age - coding.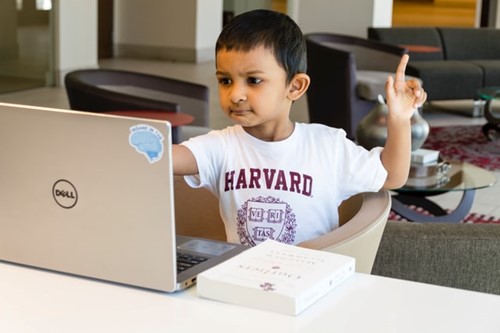 With a number of excellent quality courses specifically focused on coding for kids, there has never been a better time to set your child on the path to a successful career.
Why does coding matter?
You may wonder why coding should be a consideration, especially when thinking about what to involve your child in. The simple fact is that coding has become a cornerstone of the way our society functions and develops. Everything we use from our smartphones, to our computers, and a host of other technology that we interact with on a daily basis, all depends on coding to function. That's a truth that isn't going to change any time soon. In fact the longer time goes on, the more dependent we seem to be getting on coders, software engineers, and technical engineers.
There's two benefits to this from your child's perspective. The first is that it gives them a skill that is going to help their employability as they grow older. A large number of jobs now exist for those proficient in coding, and those jobs exist in all manner of sectors. Though your child may be a decade and a half away from making their career choices, that doesn't mean you shouldn't take the chance to give them the building blocks to develop those skills.
The second is that it opens doors to their creativity. Coding is now a tool used to solve many of the problems we face as a society, and your child can benefit from the skills it takes to engage with those issues. Coding is an invaluable skill whether your child has an idea for something that can benefit society as a whole, or they simply want to be able to code scripts to make their own life as easy as possible. When you have an understanding of coding the possibilities are endless, and it's never too early to make a start on that journey.
Is your child too young?
No, is the simple answer. Remember that dedicated child-focused coding courses are specifically designed to make the discipline as easily accessible as possible. For example, a course centred around coding python for kids is not going to start at an advanced level. Think of a child's maths course, for example. You don't start with advanced equations, you start with basic arithmetic - a coding class for children operates on the same principle.
If you want to give your child a head-start in life, and introduce them to a skill they will find invaluable as they grow up, consider investing in a child-focused coding class today. Your child's creative output, and their future career prospects, stand to benefit.