Go Back
We need to talk about Post-Natal Depression (yes, that includes you!)
Written by Svetlina O'Regan.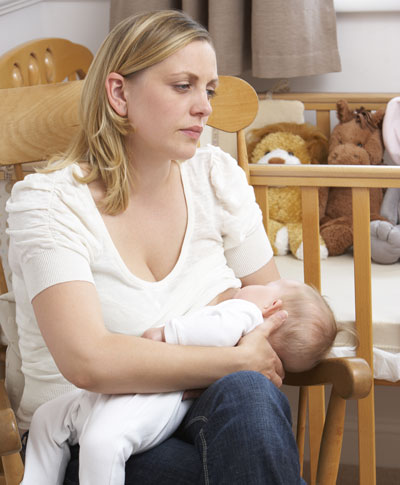 It's easy to put feelings of overwhelm and self-doubt down to tiredness, but it could also be a symptom of post natal depression. When I saw that my next scheduled post was on post-natal depression (PND), I wondered whether this was the best time of the year to talk about such a difficult subject. 
With the summer holidays in full swing and the blissful weather, I thought perhaps I should be writing about something else.  But another thought followed immediately… women who are experiencing post-natal depression (PND) are in a dark place regardless of the weather forecast.  Perhaps their sense of inadequacy is heightened because summer is "supposed" to be a cheerful time. You see, despite increased media coverage and the amazing work done by charities and professionals as well as several public figures speaking out about their experience, PND is still taboo. 
So whether or not you have been affected by it, please read on!  Post-natal depression is much more common that one might think and we all have a role to play in raising awareness and lifting the stigma attached to depression.  10 to 15% of women suffer from PND and research shows that 21% of fathers experience a depressive episode within the first year of having a baby.  Experts suspect that numbers are higher because so many suffer in silence. With this post, I'm trying to bring our attention to it and open a conversation. Please read and pass this post on.
Recognising PND
The first major hurdle to people with post-natal depression reaching out is that more often than not they don't recognise the symptoms early enough.  It's easy to put feelings of overwhelm and self-doubt down to tiredness, lack of sleep and the drastic change of lifestyle that a newborn brings. Over 80% of mothers experience low moods after childbirth, known as baby blues, which lasts up 10 days.  For 10 to 15% of those women, baby blues will be followed by post-natal depression.  If after two weeks symptoms are not improving, it may be a good time to talk to someone you trust – such as your partner, a supportive friend, your health visitor or your doctor. Knowing the symptoms of PND can help you recognise the signs earlier and get the help you need quickly.  Here are some common signs:
Low, dark mood - a certain heaviness which is particularly present in the morning and tends to improve as the day goes on.
A tendency to isolate yourself, perhaps you don't feel like socialising or going out.  You may sometimes make excuses and postpone activities, etc.
Disturbed sleep, finding it hard to go to sleep even if you're really tired.
Recurring or overwhelming negative thoughts and emotions such as feeling guilty, anxious or ashamed, of not being a good mother, not doing a good job, "Why can't I do this?" "Why is this so hard for me?" or "Why am I not enjoying being a mum?"
Feeling tearful and/or irritable over things that would not normally upset you.
Experiencing low confidence, low self-esteem or being self-critical.
Avoiding the trap!
The next biggest hurdles are culprits called shame, guilt and fear.  We all know about mother's guilt, right?  A mother who doesn't feel she is coping well will also experience a whole array of paralysing thoughts and emotions. She might blame herself for not being able to cope, she might feel ashamed about it and find it hard to admit it to herself or anybody else.  Because we have such strong expectations that being a mother 'should' come naturally, when it doesn't we can feel deeply inadequate perhaps even feel a fraud. This more often than not prevents mothers from reaching out and therefore receiving the support they need to recover quickly and begin enjoying motherhood. PND in fathers is less well known and perhaps opening up can be even more difficult for those men.  
If you are worried about having PND
If you are not coping as well as you'd like, talk to someone you trust and feel comfortable with.  If you're feeling down, overwhelmed or are questioning your ability to be the mother you want to be, ask for help.  You do not have to do this on your own.  In our Western society, mothers can feel isolated and lack so much support.  In other cultures mothers are given time to rest, the child is looked after by several adults and the notion of success vs failure is not as strong.  Give yourself the permission to get the support you need.
There is a lot of reliable information and advice online (see websites listed below).  You can also phone Pandas Foundation's helpline for advice and support.  Listen to other people's stories of recovery - it'll give you hope and show you that you're not alone. Your Health Visitor or GP are of course there to help and will be able to direct you. Therapy and medication are the two main routes of treatment.  Talking therapy can help you understand and process difficult thoughts and emotions, while also support you on the journey to becoming the mother or father you wish to be. Medication is not always necessary however it may be helpful if you are experiencing a medium to severe form of PND.  
We all have a role to play
Lifting the taboo on post-natal depression is up to us all.  Talking about it and sharing stories is important.  And if you are noticing that a friend is not being quite herself or himself, take the time to find out how they are. Sometimes we avoid difficult subjects because we don't know how to approach them – or  we don't want to pry or upset people.  But simply being there and listening without an agenda is all it takes for someone to open up.
I was very touched and inspired when a friend shared that she'd invited a couple over to their home a few months after they had lost their baby.  My friend and her husband decided that they ought to give the couple the opportunity to talk about their loss if they wanted to.  The father was grateful to be able to talk and be listened to freely, without it being awkward.  Those two men connected at a deeper level.  Such moments of openness and honesty can make a huge difference in helping people heal and move forward. It's up to us all to make a difference.
Helpful links:
For understanding PND: www.nhs.uk    |    Mind    |    www.rcpsych.ac.uk    |    www.nct.org.uk (PND in fathers) Getting help: www.pandasfoundation.org.uk - PANDAS is the leading UK charity in supporting families suffering from pre (antenatal) and postnatal illnesses. www.pni.org.uk – a charity run by women who are or used to suffer from PND
-------------------------------------------------------------------------------------------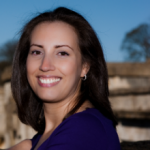 Svetlina O'Regan is on the Toddle About Panel of Experts. She is a therapist and coach who specialises in working with mothers on issues such as stress management, work/life balance and personal development. Svetlina runs courses for women, group coaching and offers one-to-one therapy.  She works with mothers to help them develop themselves so they can create the life they want for themselves and their family. You can contact Svetlina on 07939 598 779 and you can find out more at www.blossomhousehypnotherapy.co.uk.