More Parenting Articles
Ways to make lockdown fun in the home for all the family
By Amy Wilson, renowned interior stylist
We may be in the middle of a second lockdown which feels quite different to the balmy sun soaked months of the first but why not use this extra time together at home to get creative and have some fun as a family?
We are heading towards the festive season and now would be a great time to get prepared for any potential celebrations we may be able to enjoy. In these challenging times why not create gifts for loved ones you have missed so much? Here are a few fun projects for all the family to get involved with…
Mood Board/Vision Board
This is a really lovely project for the children and you too. What better time to look ahead and create your family vision for 2021? You could work on a mood board for a new year children's bedroom makeover or try a vision board full of inspiring images and words that help the family focus and look forward to better times ahead. All you need is a pile of magazines, maybe some photos and even some treasures from around the house- think ribbons, garden finds or a favourite item of clothes. Once the boards are complete take a birds' eye view photo and save to look back at in the New Year.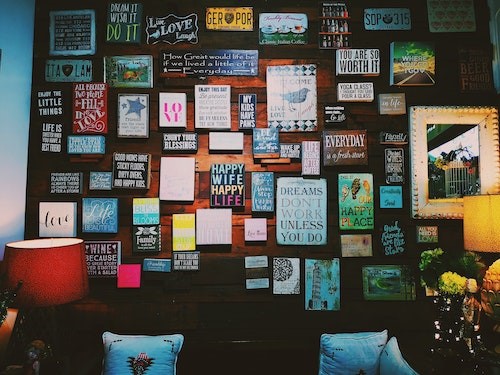 Metallic Spray Paint
A couple of cans of metallic spray paint can go a long way. They also have the potential to transform regular household items into something shiny and new. Items that spray particularly well are old glass alcohol bottles and jam jars (the more ornate the better) which can be switched into candle holders or bud vases. Why not pick some holly and ivy on a family walk to spray ready to decorate your Christmas presents or add to the Christmas table?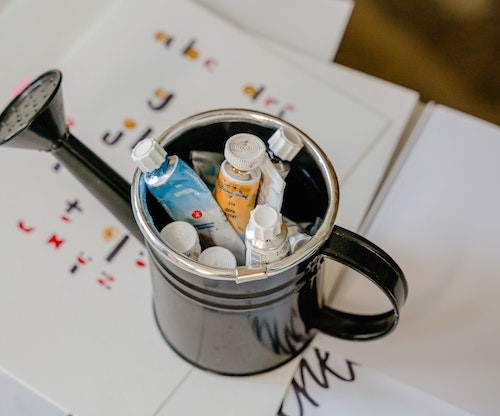 Make Biscotti
This is so easy and is a lovely food gift for the children to make for deserving teachers or grandparents. This twice baked treat is a lovely recipe for a lazy morning and you can let your imagination go wild with flavours - think orange and choc chip or cinnamon & raisin. Once your creations are complete pile them into glass jars and add a bow and a label. Consider blackboard labels with chalked messages.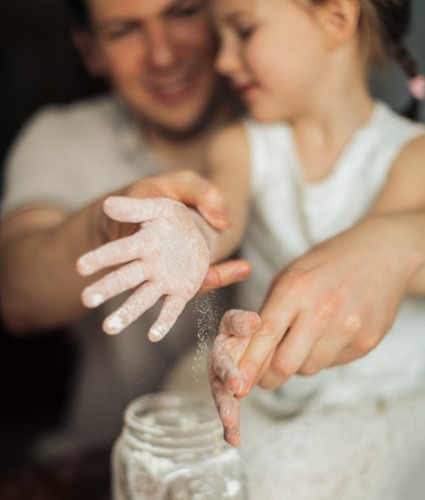 Become Your Own Florist
Buy some floristry foam and you will never look back. You can turn your hand to extravagant table centres for the festive season or mantelpiece showstoppers with just a few simple components. Begin with big branches of fir, laurel or similar large evergreens. Add in some hydrangea heads which are starting to dry out at this time of year. Consider holly & ivy for a festive touch and just keep adding into the foam until you have a full and stylish display. The children could add some colourful pieces to inject some fun- small lego creations or favourite miniature cars can be added in with some floristry wire wrapped around to secure.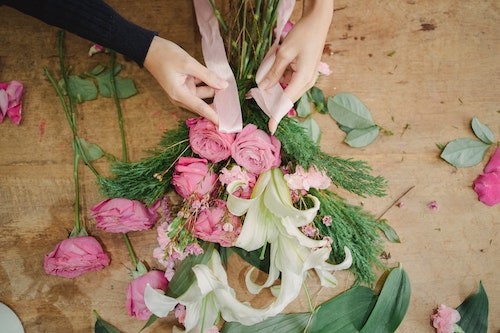 Home-made Candles
This is one for teenage kids and grown-ups. Look around the house for suitable receptacles- old teacups, empty jam jars or small water glasses are perfect. Buy a simple soy candle wax kit and consider adding some of your favourite scents with essential oils. If you want a similar scent sensation or younger children you could try home-made oil diffusers using bamboo sticks and some lovely oils.
So there you go…hopefully something for everyone to have a go at. Getting creative is a sure fire way to make the days and weeks of lockdown pass with more fun. Your home is brimming with potential for joyful projects you just need a few ideas to get your started.
Editor's Note: You can also find Free Printable Activity Sheets for Kids and Online Classes for Kids on the Toddle About website.
-------------------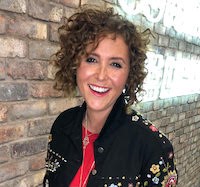 About the Author
Amy Wilson is a renowned interior stylist who is on a mission to bring joyful and throughout design into peoples homes. Keep up to date with her on social media @AmyWilsonInteriors