Go Back
Uplifting the Spirits of Your Fellow Parents In This Time of Crisis
The coronavirus pandemic has caused nearly everyone to have higher amounts of stress. All around the world, daily lives have been disrupted by a pandemic that still continues to grow in strength globally. In addition to the health fears, most people have seen their financial lives disrupted adding to their concerns for a better future. In the short run there is no doubt that things are chaotic and there is a good chance that the chaos will continue for the foreseeable future. 
Perhaps the most severely affected are parents of dependent children. In addition to the concerns for themselves and their parents, who are likely elderly and comprising the most vulnerable group, they must also provide care for their children many of which have never experienced a disruption like this in their routines. Parents must do all they can to simulate normality for their kids and each of them will need lots of additional help to be successful. 
For those parents out there who are managing well, here are some of the things you can do to help those parents you know who may not be coping so well during the Covid-19 pandemic.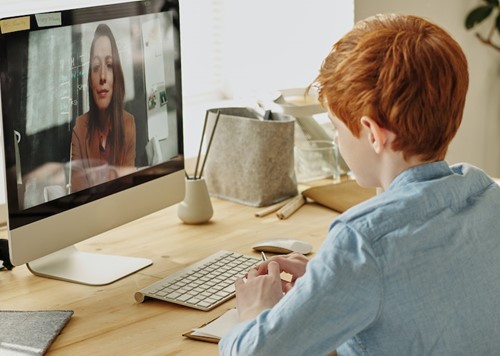 Communicate with Your Friends and Neighbours Regularly
One true downside of the pandemic and being at home is it is easy to feel disconnected from anyone not in your home. It can feel as if you are living on an island and everyone else is miles away. Although many people can deal with this situation, others find it really difficult and can easily fall into depression and despair. One thing you can do to help with this is to reach out regularly to other parents and find out how they are managing. Give them a regular call and even a video call to discuss the situation, if they need anything, and the positive news that is coming out about the pandemic.
Although there certainly is lots of negative news, including the deaths and growing amount of cases, there is also good news too. Many places are having staged openings, allowing some parts of life to come back to normal, we are getting closer to effective treatments and even a vaccine, and it appears that we are on the lower side of the estimates for the number of potential deaths. Additionally this is a good time to talk about family and what you all have been doing to pass the time and bond more. Remember that the mere fact that you are calling is what is important and it will both be appreciated and help relieve stress. If your friend goes down a negative road in terms of the conversation, gently move the person toward positive thinking. These types of calls will also lift your spirits so it is a win/win situation. 
Do Kind Things for Your Friends and Neighbours
Although visiting others might not be a good idea at this time, online shops and delivery services as well as takeaway restaurants are also open for business. Consider doing something nice like buying a small gift of flowers from a florist, such as Pearsons Florist, or a meal for them. A few pizzas or the gift of a board game will be a welcome surprise for them and also show them that you are thinking of them. Use Amazon for the gifts and there are many local pizza shops that deliver fast.
If your neighbours or friends have very small children or children with disabilities consider offering to do some shopping for them or running other errands. It is likely that they have their hands full every day and taking on a little of their responsibilities for them is very helpful. You might have to be persistent if they are proud people, but keep asking. 
This is the perfect time to prove what a great neighbour you are, to have fun with others and form lifelong bonds.