More Parenting Articles
Unique and Fun Products for Little Ones: Shop About Winter 2018
There are amazing products coming out all the time for bumps, babies and toddlers. Here's our run down of some of the best things available on the market today:
Lanke Kade Wooden Letters - £1.50 each
These fair trade wooden capital alphabet letters are the perfect finishing touch to a child's bedrooms. Hand painted with bright colours and handcrafted from wood, you can use the whole alphabet to inspire letter recognition and pronunciation skills and encourage playful spelling games. Or you can just pick out your child's name to give their room some personalised decoration. Buy from www.shop4tots.co.uk or in store at Shop4Tots, 53 Harborough Road, Northampton, NN2 7SH.
---
Motorola Smart Thermometers - £49.99 or £54.99
Motorola has launched two Smart Thermometers - a Touchless Forehead Thermometer and a Smart Ear Thermometer. The forehead thermometer records temperatures  by placing it on centimetre from the forehead and can also take milk and bath temperatures. Bother thermometers take one-second readings and can record and track temperatures of up to four family members using the Hubble Connected app on compatible Android and iOS devices. Available from Mothercare, Tesco and John Lewis.      
---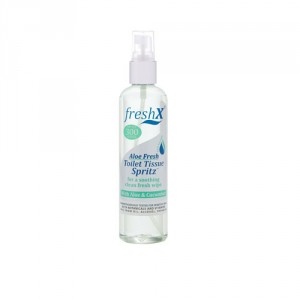 FreshX Toilet Tissue Spritz - £3.00
Just a couple of 'spritz' of new FreshX spray changes ordinary toilet tissue into an environmentally friendly, moist and smooth wet-wipe. Available in two gentle varieties the 'Spritz' is dermatologist test and approved for even the most sensitive skin with a skin loving formulation with Botanicals including Aloe Vera + Vitamins E, B5. It is free from oil, sulphites, alcohol and parabens. Available from Sainsbury's.      
---
Ellie Mai Toy Boxes - From £140
If you're wondering where on Earth you are going to store all your child's toys, then Ellie Mai Toy Boxes could be the stylish and practical solution you need. Each toy box is handcrafted and personalised with your choice of colours, embossed lettering and stars or hearts. They are big (45cm x 81cm x 47cm) but safe - soft close safety hinges are fitted to protect little fingers and they have carry handles for easy lifting. Order from www.fb.com/elliemaitoyboxes or call 07951 892414      
---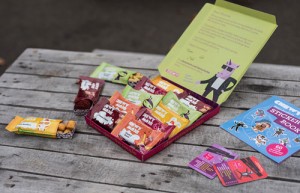 ChewyMoon Healthy Snack Box - £4.98 per box
ChewyMoon is an award-winning kid's subscription snack box, offering great value healthy kid's snacks in daily portions, delivered to your door. 100% natural snacks, created by nutritionists and approved by kids, they are perfect for lunchboxes. ChewyMoon is suitable for children over the age of 3. Don't want nuts or dairy? Customise your box online. Each box even comes with a fun activity pack - and your first box is FREE! Order at www.chewymoon.com
---
Love Boo Sleep and Snuggle Spray - £12.99
This spray has been cleverly formulated with a unique blend of ultra-relaxing and soothing oils including calming lavender oil, chamomile, lavender and patchouli to soothe anyone to sleep. A 100% natural fragrance, it has been safety approved and can be sprayed in baby's room or even directly onto their pillow or teddy to help create a calming environment. Available from www.loveboo.com       Don't miss the Special Offer Vouchers on our website (click onto the Directory Tab and select the yellow offers tab and search) and in the centre pages of our magazines which can be used on some of these products.