More Parenting Articles
Tips for a Stress-Free Back to School Experience
There's no denying that preparing for back to school can be daunting. Alongside getting the children up in the morning, you need to juggle packing lunches, drop-offs, pick-ups, and extracurricular activities. It can certainly be overwhelming.
Luckily, there are a few things you can do to make the experience as stress-free as possible. Below we are going to discuss a few easy-to-follow tips.
Let's get started!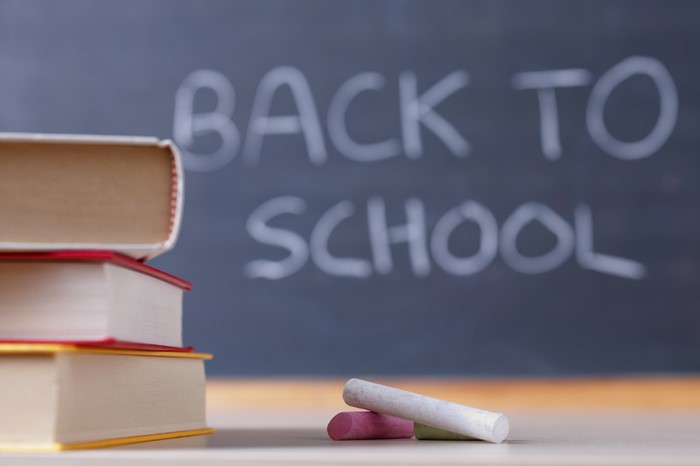 Get your children into a routine.
In order to make the morning and night-time run more smoothly, it's a good idea to get your children into a routine a few days before school commences. This means putting them to bed and waking them up at the expected time. It might seem unnecessary at first, but it really will help with the transition. 
Be positive about the experience.
Due to the current circumstances, returning to school in the pandemic can be daunting. However, it's essential to make the process as positive as possible. Show enthusiasm, encourage your children to get involved, and avoid talking negatively. Your energy can transfer to your children. If you're stressed, they will be too.
Buy supplies in advance.
It might seem okay to wait until the last few days to purchase all of your school supplies, but it's never a good idea. It gets busy, and all the things you need are probably going to be sold out. It's better to stock up in advance so that you don't have to worry about it later on.
Make sure you get your school clothes too! There are plenty of stylish kids school shoes to choose from at Lelli Kelly Shop. Trust us when we say it's always better to be prepared.
Organize transportation.
With all the effort you are putting into buying supplies, one of the most important things that you don't want to forget is transportation. Whether you'll be dropping off/picking up, carpooling, or getting your kids to take the bus, you'll want to have it organized so that everybody is on the same page.
Create a "command center" to organize important information.
If you have more than one child, keeping track of everyone's extracurricular activities can get complicated. Having a "command center" set up with a family calendar, homework bins, and important notices can be a lifesaver. Everything will stay much more organized, and you'll be on top of events every single time. No more finding wrinkled-up notes in the bottom of school bags!
Check-in with your children every day.
Finally, the last tip for a stress-free back-to-school experience is to make sure that you check in with your children every day. School can be scary, and you want them to feel safe and comfortable. 
You don't need to drill them about their classes. Having a simple conversation at the dinner table will help them understand you are there to support them. Communication really is key.
And that's it! By following the above, you'll be back into your regular routine in no time.