More Parenting Articles
The Weight Debate – The IVF Lottery
Infertility is an issue for thousands of people around the UK, in fact, NICE states that infertility affects 1 in 7 heterosexual couples.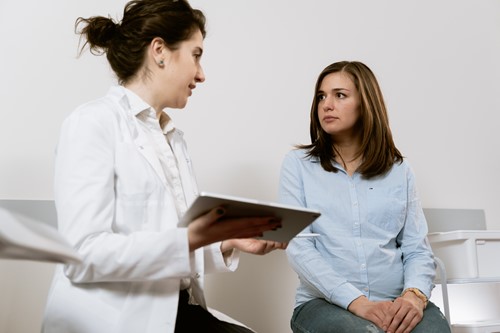 However, some people are being shunned when it comes to fertility treatments such as Clomid (a drug that helps you ovulate) or IVF. These people are the overweight ones.
This article explores some of the issues overweight and obese people are facing when it comes to fertility treatments in England.
What is Happening?
The NHS has long been considered a 'postcode lottery' when it comes to IVF. They have some basic criteria to meet, which state you should have been trying for 2 years and attempted other fertility treatments prior to being offered IVF.
However, the stark reality is that many trusts around the country have additional criteria such as no other children and a BMI below a certain level to receive treatment.
This leaves families looking for other options in the way of private fat positive fertility clinics. Whilst you would think it would be easy to find an IVF clinic with no BMI limit when paying for treatment, many private clinics still won't consider overweight patients.
This is probably because it has an impact on their success rates, however, so does age, and fewer clinics discriminate against older patients compared to overweight ones.
With 63% of UK adults now considered obese, a fertility clinic with no BMI limit is certainly a sought-after facility.
Fat Positive Fertility Clinic
In recent years, a few clinics have popped up that offer IVF for people with a BMI over 40. This is a huge step in terms of inclusivity.
Some of these fat positive fertility clinics reside in the UK, but many people are now traveling abroad for treatments where the rules seem to be a little more relaxed.  There are also fat positive fertility consultants who support obese women in their infertility journey.
These kinds of changes are welcome for women with fertility issues because the mental struggle of infertility is extremely distressing and can cause other health issues such as depression and anxiety.
If I am Overweight & Struggling With Infertility, What Do I Do?
If you want to improve your weight and health, this is fantastic news. It can mean fewer complications in pregnancy and makes falling pregnant easier.
However, if you are happy in your own skin, then you should seek advice as to whether your infertility is a male factor, female factor, or unexplained.
The NHS will offer these initial tests regardless of your BMI.
It isn't uncommon for professionals to blame weight as being the culprit of infertility if tests show no other reason why you should be struggling to conceive. So, prepare yourself for that in advance.
If another cause for the infertility is found, for example, tubal blockage, then this issue would be rectified on the NHS before looking at other fertility treatments, so it's always a good idea to seek professional advice and exhaust these options first.