Go Back
The Road to Resilience: How to Help your Child Develop their Inner Strength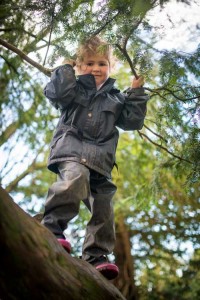 What can you do as a parent to build resilience in your child? By Nicola Masters – Head of Early Years & KS1 at Akeley Wood Junior School and Nursery Do you ever just wish you could press pause on your hectic lifestyle?  I've learnt over the years as a working mum, it's OK to admit that life can sometimes be stressful and challenging.  But have you ever considered that children can feel equally overwhelmed by different life experiences, such as sudden changes or their action-packed schedules? We are all born with a capacity for resilience, but research shows that if we really want to become happy, healthy and successful human beings, resilience is something we need to instil in our children early on. So what can you do as a parent to build resilience in your child? One of the most important things you can do is help your child to develop secure bonds with adults, providing them with positive role models in their life.  You should also provide opportunities for your children to regularly learn new skills and, more importantly, take risks!
Try to remember to…
 Listen with interest. I know it's not always easy, but take 5, put the housework on hold and listen to your children's thoughts and ideas without any distractions.  Let them know that what they have to say to you is important.
Show empathy. You don't have to agree with their argument about why they don't want to eat the vegetables on their plate, but modelling empathy as they are growing up makes it easier for them to try and understand others.
Let go of being perfect. This isn't always easy, particularly if you are a perfectionist at heart! However, teaching your child that everyone makes mistakes and that failure is a natural part of learning is an important life skill.
Stay positive. Children learn from the adults around them, so if you demonstrate positivity and rise to the challenge, so will they!  Be the mum or dad that admits that sometimes things are hard but everything will be OK.  Help them learn to appreciate the simple things in life such as going for a walk, spending time as a family and playing with their friends.
These type of experiences rely on outer support from family and other adults in your child's life, but it's important to remember that every child also needs to develop their inner strengths to enable them to become fully resilient.  The inner strengths include:
Self control
Thinking skills
Confidence
Developing a positive outlook
Responsibility and participation
The good news is that the road to resilience is one that every child will travel, it may not be at the same speed as their peers and there may be a few pot holes along the way, but with a caring family and supportive adults, you can help your child get through any serious life challenges and find ways to bounce back and thrive!
---
For more information about Building Resilience in Young Children, read this article: www.beststart.org/resources/hlthy_chld_dev/pdf/BSRC_Resilience_English_fnl.pdf Akeley Wood School in Wicken near Milton Keynes are making the most of their impressive grounds to give their children an outdoor education through a Forest School.  If you would like to arrange a visit to learn about their nursery or junior school provision, contact Admissions on 01908 555 803 or registrar@akeleywoodschool.co.uk.