More Parenting Articles
How to Teach Children about Bacteria and Germs
Pippa Hobson, a leading germ expert on the Zoono Family Panel, an initiative that supports the wellbeing of families, offers her advice on how to teach children about germs and bacteria.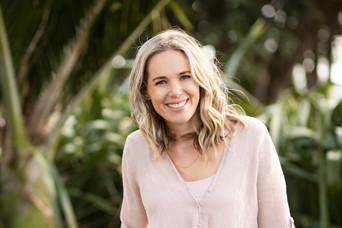 For many children, especially toddlers and younger kids, germs are difficult to understand. We can't see them, smell them, touch them or hear them, so how do we know they're even there, and why does it matter?
Since the start of the pandemic, parents have been finding genius ways to teach their young children about bacteria; a learning experience that will help to keep them safe and healthy now, and in the future. If you're looking for inspiration, we have some great ideas for you to try out at home.
1. Sing a Germ Song
Music helps children learn memory skills, so they're more likely to remember the facts about germs if the lyrics come packaged within their favourite song or nursery rhyme. Choose a song – this can be anything from the Peppa Pig theme tune to Twinkle, Twinkle, Little Star – and change the words to include some important facts about bacteria.
Try not to compare your version to the greatest songwriters of our time, it doesn't need to be worthy of a number one single, as long as it's in tune and factual, it'll work!
2. Play with Lava
Children have the most incredible imaginations, so use this to their advantage when teaching them to visualise nasties on surfaces. We've no doubt all played 'the floor is lava' where no one can touch the floor; simply tweak the rules of the game to include all surfaces.
This is especially useful when taking little ones out shopping. Whereas normally they might be running around and touching lots of different items on the shelves, the game will keep hands firmly in pockets. Challenge them not to touch anything while in the supermarket and offer a prize if they complete the task. Turning it from something they have to do, to something they want to do will make the whole experience much more fun.
3. Create a Sticky Situation
We've already learnt how the pepper experiment to show children how using hand wash repels germs, but another one to try involves cinnamon and oil. Mix a spoonful of cinnamon with an equal amount of oil and tell your child that the spice represents germs. Ask them to cover their hands in the oil so they can see how all the germs are spread on their hands, then wash their hands with only water. They'll see that this doesn't remove all the 'germs' and their hands will still be sticky from the oil.
Finally, ask them to wash their hands again, but this time with soap. Voila! All the germs have gone. This will help your child to understand the importance of using soap and washing their hands thoroughly, so they're more likely to do it next time they're by the sink.
For more information and advice about protecting the wellbeing of your family during and after lockdown, check out the Zoono Family Panel.
About Pippa Hobson
Pippa Hobson works as part of the experienced team of experts at Zoono who know everything there is to know about germs and bacteria. We understand how pathogens work and the best way to kill bacteria, viruses and all nasties from the skin and surfaces. Through the Family Panel, we aim to help protect the wellbeing of you and your family by offering advice and guidance.