Go Back
Reasons to Consider Parental Control Before Kids Grow Up
Parental control is gaining more popularity nowadays due to the development of smartphone technology. It provides parents with an opportunity to monitor kids' activities on their devices, intercepting all calls and messages sent via social media apps. Parental monitoring allows you not only to see what your child does but also to limit its time spent playing games or watching movies. The best parental control applications for smartphones are free of charge allowing parents to stay tuned in to their children's lives without any additional expenses.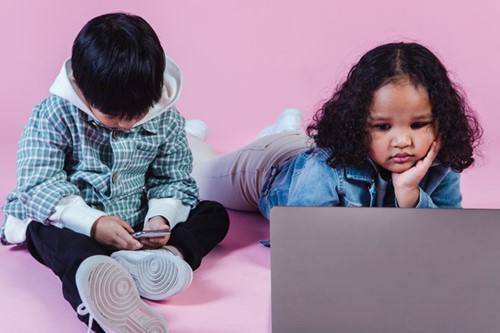 Parental Control Apps Provide Information About Your Child's SMS Messages And Call History
Parental control apps keep track of everything happening on your kid's device starting from text messages sent or received, call history, or other apps installed on it. You no longer have to ask your kids to be careful on the Internet and worry about what they do on it. The best free phone tracker apps for Android and iOS will give you the insight you need to protect your kid from indecent content, undesirable websites, bullying, or bad influence.
Parental Control Apps Monitor Kids' Time Spent On Their Smartphone And Tablet
What's even more amazing is that these applications can monitor kids' screen time allowing their parents to get a grip on how much time they spend in front of the TV set or playing games on their mobile devices. On top, free phone tracker apps work in a stealth mode and do not interfere with your kid's activities.
Among the free applications that you can use to restrict or monitor kids' time spent on mobile devices are mSpy, SpyBubble, My Mobile Watchdog, Qustodio Parental Control, PhoneSheriff Parental Control, etc.
Free Phone Tracker Apps Provide Amazing List of Features
In fact, free phone tracker apps have a lot of features allowing you to keep track of what your children do online. The possibilities include:
- monitoring their location via GPS if they have a smartphone;
- keeping an eye on who they communicate with and getting access to their messages including Snapchat and WhatsApp encrypted files;
- spying on their real-time phone calls;
FAQ
How Long Does It Take To Install Parental Control App?
Steps to install these apps vary from a few minutes to half an hour. Once you get access to the control panel, you can add new devices when your children turn their phones on/off, track them via GPS, etc., receive alerts about every incoming message and call, log social networking activities including Skype, view multimedia files exchanged online via Skype or Facebook Messenger.
Is It Difficult To Use Parental Control Apps?
It is extremely easy to control kids by spying on their online phone calls and messages as you don't need any technical skills to install the app or use the controls. In most cases, you can modify these settings from a cell phone too.
Do These Parental Control Apps Have Any Drawbacks?
Some apps may have certain limitations set by developers for parents to access their children's data which leaves room for safety errors (e.g., lack of supervising conversations on platforms like WhatsApp, Viber, etc). For instance, some apps offer parents access only to iPhone contacts and browsing history; others may not track chats on social networks (e.g. Facebook Messenger).  
Final Thoughts
If you are still doubting whether you need a parental control app or not, here are some other reasons why you may want to consider giving it a try:
See the whole picture of what your children are doing online.
Give yourself peace of mind knowing they can't access websites that could put them in danger.
Prevent your child from spending too much time on certain apps by setting up limits on their devices.
According to a recent study conducted in the US, 55% of parents said they were aware that children aged between 10 and 18 years old received inappropriate content online.
Your children's safety is important. The only way to protect them is by being aware of what they are doing on their devices at all times.