Go Back
Photography 'experiment' launches at London nursery aiming to bring families closer together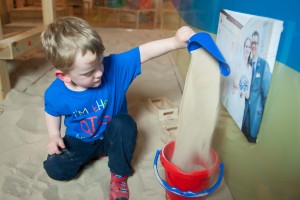 Parents are worried that long working hours are increasing separation anxiety - are photos in the nursery the answer?
Research from one of Europe's leading photo printing specialists, Albelli, reveals a growing trend in the number of British parents (58%) using photos, webcams and Skype (and 9% are using CCTV) while their children are at nursery in the hope of staving off the feeling of missing out on their children's development.
The poll, which surveyed 1000 British parents, found that 63% are increasingly concerned that long working hours are leading to increased separation anxiety for both parents and children.
When asked what the main reasons were for missing out on quality time with their children, work commitments triumphed (59%), while 1 in 10 (11%) attributed it to smartphone addiction, leading to parents missing crucial moments in their child's development such as feeding (22%), bathing (24%) and bedtime (24%).
The result of missing out on these moments meant half of Brits (51%) were concerned they would not form a proper bond with their children as a result of missing out on these important moments in their development.
Sadly 58% of parents felt their time is being squeezed more now than ever before due to their work commitments, with over one in 10 (12%) working until 8pm on average.
Indeed it seems British parents have been significantly impacted by the 'long-hours' culture, with weeknights (35%) being the most time-squeezed. Whilst employers are now meant to consider flexible working arrangements, it seems this is yet to become a reality for many with 64% of parents wishing there could be greater flexibility at work to allow more time to be spent with their children.
When asked to look back at their childhood, half (50%) of British parents said they felt their own parents spent double the amount of quality time with them compared to how much free time they have to spend with their children.
The research shows that more than two thirds of British parents (68%) put their children into nursery care because going back to work was the only affordable option and the only way to be able to provide for their family.
To combat the feelings of being apart, 27% of British parents admitted to decorating their work desks with images of their family with 22% stating it made them feel happier seeing their kids whilst at work. An additional 52% said that printed photos mean a great deal more to them than digital pictures.
When it comes to the time their children spend at nursery, more than 64% of parents felt it would be beneficial for nurseries to incorporate photographs of the children's parents within their surroundings to aid a child's learning and reduce separation anxiety.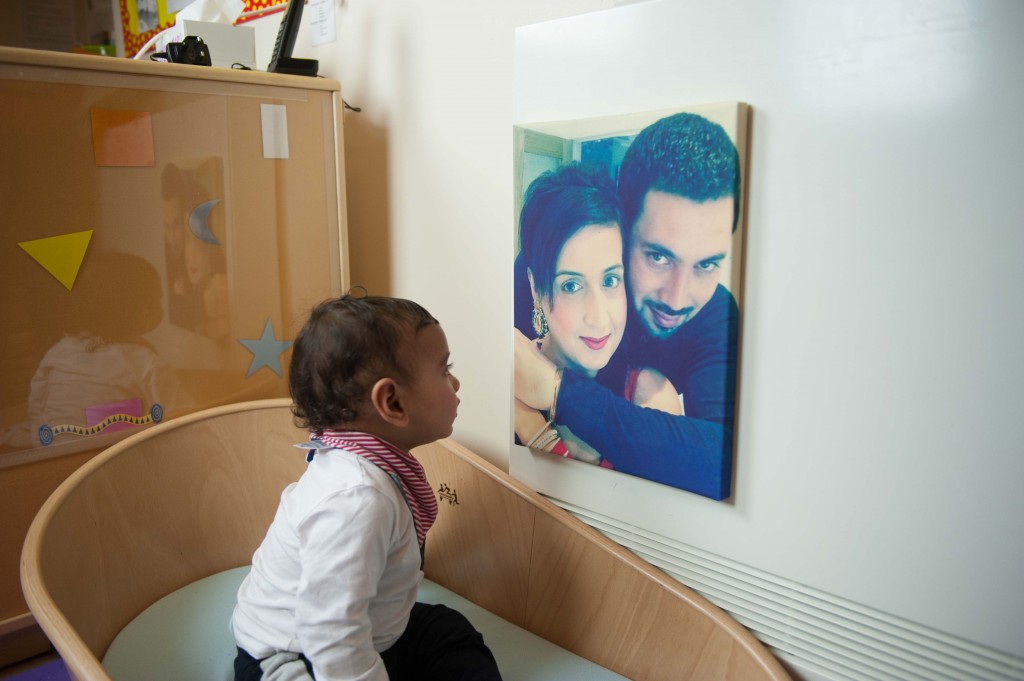 Suni, Raj and Jeevan, 'together' at nursery
In a bid to bring children and their parents closer together during the working week, photo printing specialist Albelli has partnered with Bright Beginnings Day Nurseries to decorate it with images of the children's parents. The nursery, based in Twickenham will be undergoing a 1-month trial in which the nursery will be assessing the positive impact family photographs have on the child's development and happiness at nursery school.
Expert psychologist, Kairen Cullen, said: 'Parents are key in providing their children with a foundation for healthy development. By using photographs in an early years' setting, staff are helping youngsters to keep their parents 'in mind' and using the highly effective tool of visual stimuli. This is a good, immediate means to communicating parents' continuous involvement, even though they are not physically present.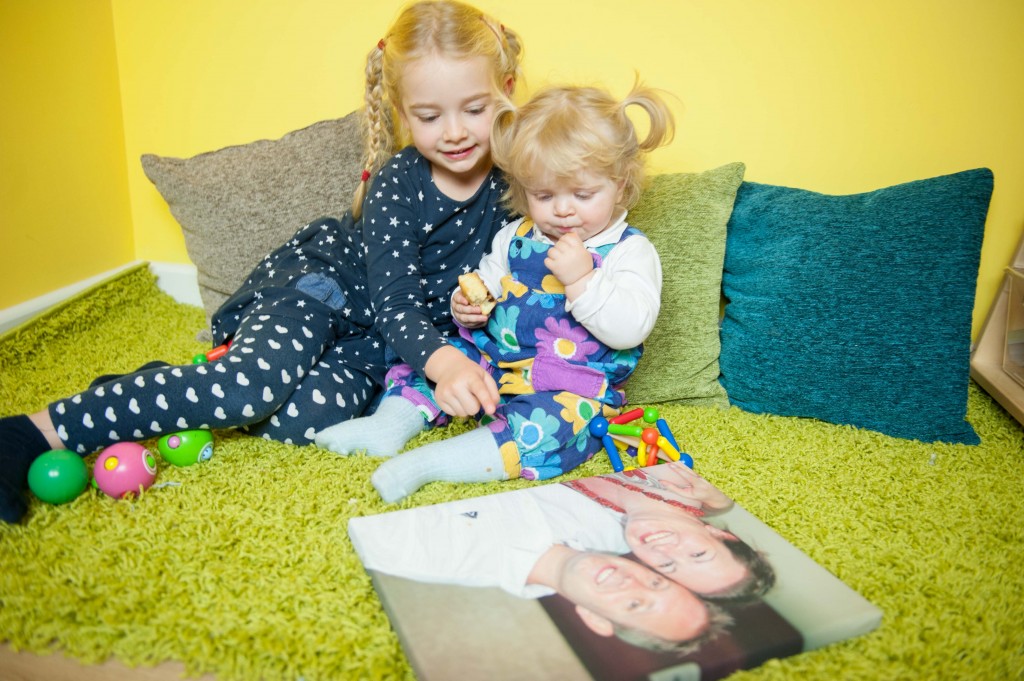 Isabelle and Antonia
"Enriching the pre-school environment in this way not only serves to support and strengthen the child and parent bond but also counters the sense of separation that children and parents can feel. Sometimes, when children become upset, the reminder and sight of a parent can make all the difference."
Keith Hanson, general manager of Albelli UK said: "It's always such a juggle trying to balance work and family life. It's clear from the research that sadly many feel they are not being a good parent despite only trying to provide the best for their family and that missing out on key moments in their children's development creates the doubt that the child's facial recognition and emotional development will be impacted.
"That's why we're delighted to have partnered with Bright Beginnings Day Nurseries to provide them with photographs to help increase and reinforce facial recognition – one of the most important stages in a child's development. Parents treasure their children more than anything and therefore, images of their children are equally cherished. We hope that through this partnership, we can continue to bring a smile to the lives of parents and children alike."
---
About Albelli:
Albelli is one of Europe's leading suppliers of personalised photo printing products. Albelli specialises in creating quality bespoke printed products, made with customer's photographs, which are crafted with care by a team of printing specialists.
Having created over two million photo products across eight European countries, Albelli's products are known for their excellent quality and consistently high customer reviews. Albelli's photo books were voted number one in consumer testing on the Gadget Show and this quality extends throughout their range of wall art and other products such as calendars, diaries, greetings card and photo gifts.
Launched in 2009, Albelli is now the number one photo printing supplier in the Netherlands.
For more information, please visit: www.albelli.co.uk