More Parenting Articles
Personalised Christmas gift ideas for toddlers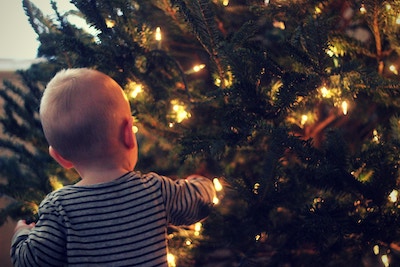 Personalised Christmas Gifts are a special gift for any child Christmas is a magical time for children, especially toddlers. But knowing what to buy them is never easy. Young children between the ages of one and three don't often articulate what they want for Christmas, leaving parents wondering. You can't peer into their minds, find out what they want and then go out and buy it. And even if you could, there's a good chance that they don't have a well-formed idea of their ideal present either. There is a way out of this conundrum, though: personalised Christmas gifts for toddlers. These gifts are not only suitable for young children, but personal too, setting them up as objects of nostalgic reflection in the future. So what's out there? What are the best toys for toddlers this Christmas? Here are some of your options.
Personalised Nursery Rhymes Books
A company called My Magic Name has started offering personalised nursery rhyme books. The way the product works is simple. All you do is hop onto the product page and fill out a short form detailing the child's name, gender, personalised messages, the street on which the child lives, the name of the child's cat or pets and the name of the family dog. There's also an option to wrap the book in personalised gift paper. The purpose of the book is to make the child feel as if the author wrote it for them and only them. Their name will appear on the front cover with the rest of the details you include referenced inside. Your toddler will believe that they are reading stories related to their own lives, not something far off in a fairytale world.  
A Personalised Pencil Case
Personalised nursery rhyme books aren't the only bespoke toddler presents on the market either. You can also get customisable sequin pencil cases made by companies in the UK. Learning to write and draw are incredibly important skills for toddlers and young children. Most parents want to get their kids acquainted with using pens, pencils and rulers from as young an age as possible. While they might not be ready to write their first novel aged two, they can often have a lot of fun scribbling and scrawling before they move on to drawing mummy and daddy and the pet dog or cat. Of course, you need somewhere to put all their stationery. So this Christmas, why not buy them a personalised pencil case as a stocking filler? Some companies let you personalise the pencil case by adding the child's name, an icon, the colour of the image, and the option to print on both sides, making it an excellent gift for kids.  
Funky Bubble Wands
Would you like your toddler to enjoy bath time more? If so, then why not get him or her a funky bubble wand? Bubble wands come in a variety of shapes and are designed to disturb bubble bath, making it foam and froth. Some are round and looped at the end, while others have fingers.
Just think about all the fun that you could do with all those bubbles. You and your toddler could use this gift for kids to make bubble top hats, bubble earrings, and bubble clothes. Bath time will never be the same again!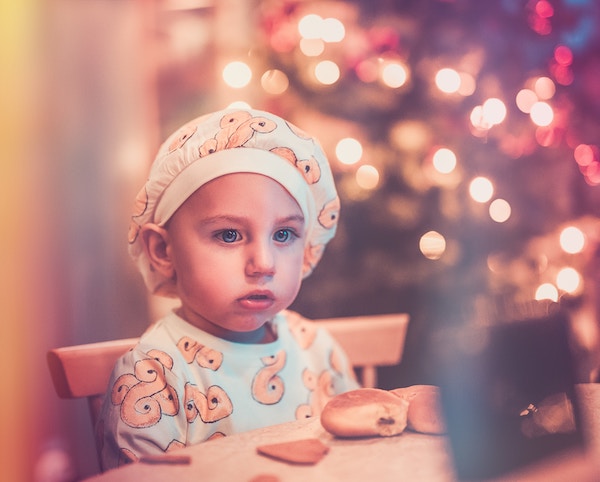 Personalised Hoodies and Jackets
The weather, as you're no doubt aware, can turn chilly over the Christmas break in the UK. It is, therefore, the perfect season to buy clothes to keep your toddler warm. Today, though, you don't have to stick with run-of-the-mill hoodies: you can personalise. Personalising a jacket or a hoodie is just as easy as it is for the other Christmas gifts for kids. All you do is tell the retailer the colour you want, the size, and then type into the form whatever text you want to appear on the final product. You can also use different font styles, print colours and additional text.  
Hand-Painted Portrait Baubles
Setting up the Christmas trees is one of the most magical parts of the Christmas season, if not the most magical, especially for toddlers. There's nothing quite like seeing the lights and decorations for the first time. You can, however, make it even more special for your toddler by including a personalised, hand-painted bauble for them. The way it works is simple. You send a clear photo of your child's face to the bauble painter, and then they create the likeness of your child in watercolour on the bauble. You don't have to limit yourself to bauble depictions of your child, either. You can get hand-painted baubles for the whole family to add to the tree - a great way to add a little festive cheer to proceedings.  
A Play BBQ Set
Getting children in the habit of cooking from an early age is essential. Being able to prepare meals is an important life skill: cooking from scratch is invariably better for you than grabbing a takeaway. But how do you teach toddlers the joy of cooking without creating chaos in the kitchen? Simple: buy them a play BBQ set for Christmas. Toy BBQ sets come with everything that your toddler needs to create a delicious meal, including plastic crockery and cutlery, plastic cuts of meat and even a plastic ketchup bottle. The whole BBQ is also on wheels, making it wheelable from room to room. Don't worry: no part of the BBQ set is edible, even for an extremely determined toddler.  
A Personalised Breakfast Board
Some kids like to play hardball when it comes to eating, but with a personalised breakfast board, you might be able to grease the wheels a little. A personalised breakfast board is essentially just a wooden chopping board with a couple of cut-outs for boiled eggs and a message on the front. You could include your child's name and text underneath, perhaps encouraging them to eat their breakfast. If nothing else, it will make dunking freshly buttered toast soldiers into egg yolks a heck of a lot more fun. So, there you have it: our take on the best personalised gifts for kids and toddlers this Christmas. Which of these ideas did you like?