Go Back
New parent guide to staycations
By Rebecca Jackson, Marketing Manager, Perfect Stays

As the weather begins to get warmer, you may be dreaming of a staycation in one of the UK's many picturesque towns.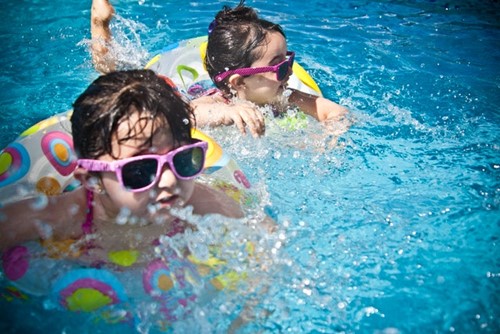 Since December, there has been a 100% increase in Google searches for staycations with a baby, and while it can be daunting travelling as a new parent, a little bit of planning can go a long way.

Here are some of our tips for a wonderful first family holiday with your little one…

Plan ahead

You may be wondering how such a little person needs so much equipment, so checking which items your accommodation has onsite can save you a lot of space and hassle. While all properties at Perfect Stays come with a travel cot and highchair as standard, this isn't always the case.

Most travel cots only come with a thin base, so it's worth asking your holiday company for the dimensions so you can bring your own mattress or alternatively, you could hire one in advance. And don't forget the bedding, as it's not always provided due to allergies and sensitive skin.

If you have a long trip ahead of you, arrange for a supermarket delivery the night you arrive – order nappies, wipes and baby snacks ahead of time so you don't have to remember everything in the chaos of packing.

Decide how to get around

There's been a 132% increase in searches on Google for 'travelling with a baby' since December.

While a remote town may sound like your ideal spot for a getaway with your family or friends, you'll want to make sure you're able to get around easily with a baby or small child.

Of course, this all depends on how mobile your child is. Long walks can be a dreamy way to wind down, but you'll want to make sure they're accessible with a pram. Alternatively, look for areas where young children can ride bicycles and scooters, or pop them into a bike trailer for lengthier trips.

If you're not keen on lugging lots of equipment with you, check with your holiday company's concierge service to see if it's possible to hire items like prams, bikes and trailers.

Focus on the amenities

Every outing with children requires lots of planning to make sure you've got everything you need. If you're looking to minimise this stress, opt for a self-catering holiday and focus on the amenities available at your accommodation. You may check Yarra Valley winery restaurants that offers lunch.

Whilst eating out is a treat, we know it's not always the most relaxing experience with little ones in tow. It's much more flexible and laid back if you can have some meals in the comfort of your holiday home. Good kitchen facilities mean you can sterilise equipment, prep food and feed your baby or toddler in a stress-free environment.

By opting for a self-catering property, you can spend quality time with family or friends, and create so many special first memories. And it's the perfect setting for creating some child-free time too, as there'll be plenty of people willing to help. When night falls, put the children to bed, set up your video monitors and enjoy an evening meal just downstairs. If there are multiple babies or toddlers in the group, you can come up with a childcare rota so each couple can have an evening out on their own.

Safety is essential

Nothing is more precious than your child, so while you're enjoying some downtime, you'll want to feel sure you've got everything you need to keep your little one safe. Many have been thinking the same thing as there has been a 67% increase in searches for travel safety tips since February.

Talk to your holiday company and get insider tips on their best holiday homes for babies and toddlers. If the property has stairs, check if stair gates are provided or could be hired. Don't forget to look at the floorplans and find out if the outside spaces are safe for young children, particularly in rural or coastal locations.

It's also worth taking a few small childproofing items with you from home, like safety plugs and a non-slip bath mat too.

Child-friendly experiences

When deciding on a destination, look for an area that has plenty of child-friendly activities and places to visit. In busy peak periods like Easter and the summer holidays, it's always worth booking your experiences and restaurants ahead of time so you don't miss out. If that's not possible, make sure you have some back-up options to hand.

If you'd like a bit of inspiration, ask your holiday company for some local recommendations. They'll be able to provide insider tips on everything from rainy day activities for families to the best baby-friendly cafés in the area.