Go Back
Never Forget Your Child's Milestones With A Timeline Maker
There are so many things to remember as a parent - from feeding times and changing diapers to potty training and first steps. It can be hard to keep track of it all, especially as your child grows and changes quickly. That's where a timeline maker can come in handy! A timeline maker is a great way to document your child's milestones, from the day they were born until today. Not only will it help you keep track of everything, but it will also be a cherished memory for years to come. Here are just a few reasons why you should use a timeline maker to chronicle your child's milestones:
Milestones are important for parents to track and document.
Each stage in your child's life is an important milestone for you as a parent, and each one deserves to be remembered. Take the first time your baby rolled over, for example. It was exciting when they started moving around in their crib, and you want to remember that moment forever! You could also include first words, crawling milestones, and many more. These milestones help shape children into who they are today. That's why it would be a great idea to use an online timeline maker to keep track of these memories. The earlier you start documenting these milestones, the more memories you'll get to cherish when your child is older.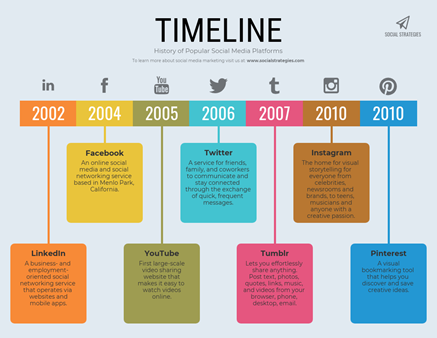 Milestones are important for children too.
If you're wondering why your children would need their milestones documented with a timeline maker, think about this - it's their history! They'll want to look back at their milestones to know and remember what happened during each stage of their life, especially the ones that they would hardly remember. Just like adults, children love looking back and knowing more about themselves. It's also great for them to have a visual representation of their history.
Using a timeline generator is a great way to visualize memories over time.
There's a lot to keep track of as a parent, so tracking your child's milestones with a timeline generator is a great way to stay organized. Utilizing a digital approach with printable templates can help you save time and be more efficient. If you enjoy scrapbooking but have trouble fitting everything into your album, then a timeline maker could be the perfect solution for you! It helps organize your child's milestones so that you can easily find them later on. Whether it's an important date or a sweet drawing your child did, a timeline maker can help you keep track of it all.
Timeline creators are great for kids and adults alike.
One of the best things about timeline makers is that they're easy to use and can be helpful for anyone. When your children get older, you can make them a part of the process by teaching them how to use timeline makers to document their milestones. It can be a great way for you to teach your children something new and a new way for you to bond. Plus, they get to contribute to the finished product!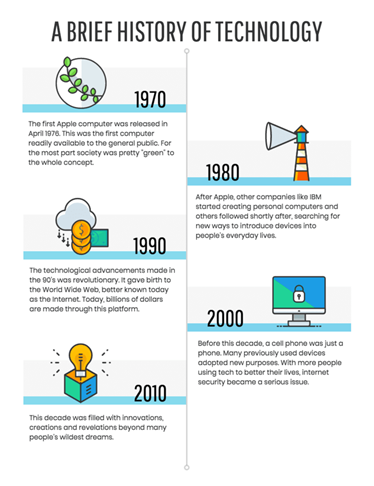 You'll have a wonderful keepsake of your child's memories.
You might be surprised about how much you can write down when you keep track of your child's milestones. Using a timeline generator can help you organize all of your child's important moments, and there will be plenty to choose from! It'll be wonderful to look back on with your children and remember all their milestones over the years.
You can give it to them as a gift when they're older.
When you're finished documenting your child's milestones, it would be a great idea to print it out and give it to them as a gift when they get older. It can be a wonderful way for you to leave them something tangible that will remind them of all their accomplishments, and special memories. Maybe they'll even want to hang it up in their bedroom or office so they can look at it every day!
Free timeline makers can be used for any type of milestone
Whether you're documenting your baby's milestones or your older child's, everyone can benefit from using an online timeline maker. The great thing about digital memory keeping is that it can apply to any situation you want. Some use timeline makers as project timeline creators to create a timeline for their personal or work projects. You could even use a timeline maker to chronicle the life of your pet! It doesn't have to be limited to kids, so don't let that stop you.
In conclusion
As a parent, it's important to keep track of your child's milestones and development. But it can be hard to remember all of your child's milestones, especially as they get older and the list keeps growing. And who has time to constantly update a paper journal or a scrapbook? Now there's an easier way to track your little one's progress with a timeline maker. Sign up for Venngage today and create beautiful visual timelines that will help you never forget those special moments. Venngage is an easy-to-use infographic and timeline maker which you can use to effortlessly customize your timeline with photos, videos, and text. So why wait? Start creating now!