Go Back
Music for All The Family... Some of the best music out there for children and grown ups alike
Guest Post by David Gibb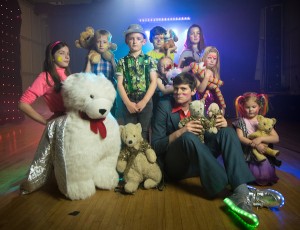 It's quite likely that at some point you will have found yourself despairing at the music available for children and families. However, before you hurl your CD of 'children's favourites' out of the car window, you might be interested to know that there's a quiet revolution taking place in the world of family music. 
Particularly in the USA, but also in the UK, there is a burgeoning scene of songwriters and musicians turning their talents to making brilliant and engaging music for children. As someone lucky enough to be part of this trend, I've spent the last five years or so discovering what's out there for families hungry for music that everyone can enjoy together. Here are a few of my favourites to get you started!
1. The Okee Dokee Brothers
[caption id="attachment_2458" align="alignright" width="350"]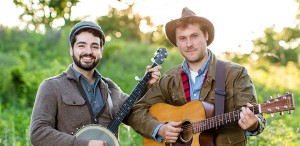 The Okee Dokee Brothers[/caption]
Hailing from Denver, Colorado, The Okee Dokee Brothers are best friends Joe Mailander and Justin Lansing, who write bluegrass songs inspired by their love of nature and the outdoors. Their series of 'adventure albums' take in both the natural landscapes and musical traditions of the areas they explore. So far they've canoed down the Mississippi River, trekked along the Appalachian Trail and ridden across the Great American West. Fun, catchy, clever and endlessly appealing. 
Spotify link: Can You Canoe?
Artist website: https://www.okeedokee.org/
2. Nick Cope
[caption id="attachment_2459" align="alignright" width="320"]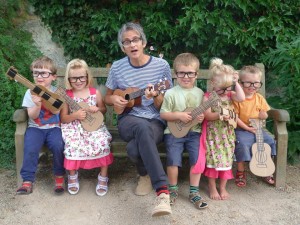 Nick Cope[/caption]
Ex-lead singer of 90's indie band The Candy Skins, Nick Cope has since earned himself a dedicated following of families and children up and down the country who can't get enough of his catchy and often hilarious songs. Many of them are accompanied by a brilliant series of animations on youtube, created by his son Burt. Prepare to have the song below stuck in your head for weeks. 
Spotify link: I'm a Little Lizard
Artist website: http://www.nickcope.co.uk/
3. Brady Rymer
[caption id="attachment_2460" align="alignright" width="350"]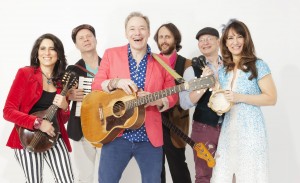 Brady Rymer[/caption]
Imagine if Bob Dylan, Jackson Browne, and Bruce Springsteen fused into a single human being and decided to make kids music. That's about the best way I can describe Brady Rymer. He's been nominated 3 times for Best Children's Album at the Grammy Awards and when you listen to the quality of his songs it's easy to see why. The tune featured below is one of my favourites - get ready for the epic key change!
Spotify link: Ice Cream Girl
Artist website: http://www.bradyrymer.com/
4. Agent 23 Skidoo
[caption id="attachment_2461" align="alignright" width="350"]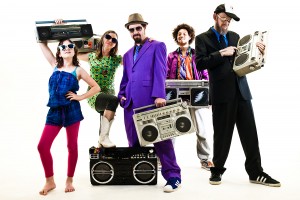 Agent 23 Skiddo[/caption]
Anyone who thinks the idea of hip hop for kids sounds like something that could never work needs to listen to Agent 23 Skidoo. They somehow manage to achieve the holy grail of being educational as well as cool as hell, I challenge anyone not to feel inspired after listening to their song 'Gotta Be Me'. A joint favourite is 'I Like Fruit' just for the sheer number of fruit rhymes squeezed into one tune. 
Spotify link: Gotta Be Me
Artist website: http://secretagent23skidoo.com/
5. Mrs H and the Singalong Band
[caption id="attachment_2462" align="alignright" width="350"]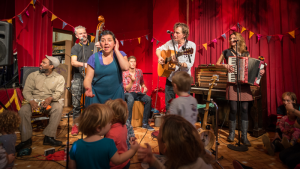 Mrs H and the Singalong Band[/caption]
Another one from the UK, I had the pleasure of seeing Mrs H and her band perform recently and I can honestly say it was the most fun I've had at a gig in a long time. Deftly blending theatre and music into a show that parents and children alike will love, I'd highly recommend seeing them live for the full experience. Their album is also equally brilliant so do be sure to check it out - I've picked my favourite track for you to listen to below. 
Youtube link: Dance Away With Me
Artist website: http://www.singalongsongs.co.uk/
6. Dog On Fleas
[caption id="attachment_2463" align="alignright" width="350"]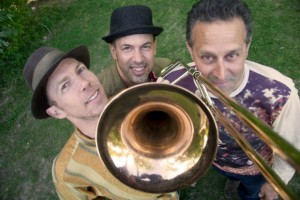 Dog On Fleas[/caption]
We're back in the USA - Dog On Fleas describe themselves as honest, loose and ingenious music for kids and their adult counterparts. This is pretty much a perfect description of their music, which is both hilarious and at times kinda sweet (see the song below which I love). Most importantly they write a damn catchy tune. 
Spotify link: Happy
Artist website: http://www.dogonfleas.com/
So there we are. This really is just the tip of the iceberg - there's so much amazing music available for families if you're willing to look. If you want a good starting point why not check out my Family Music playlist on Spotify, which includes all of the artists above plus many more!
---
[caption id="attachment_2450" align="alignleft" width="150"]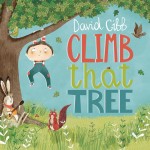 The new album, Climb That Tree, from David Gibb[/caption]
Determined to offer families a high quality alternative to nursery rhymes and movie soundtracks, David Gibb has been tirelessly performing up and down the country for the last three years and, as a result, he has gained a devoted following of both children and parents (www.davidgibb.com/fan-club-corner).
Now, with the release of his second album Climb That Tree, David invites you to join him on a musical journey through his hilarious and often surreal imagination, where bears live in the cupboard under the stairs, wolves are roaming the corridors at school, and trips to the moon are a regular occurrence.