Go Back
Money-saving tips for when you're moving home
The term "money-saving" and "moving home" rarely go hand-in-hand. After all, as well as being an utterly stressful time, moving home also encompasses umpteen expenses.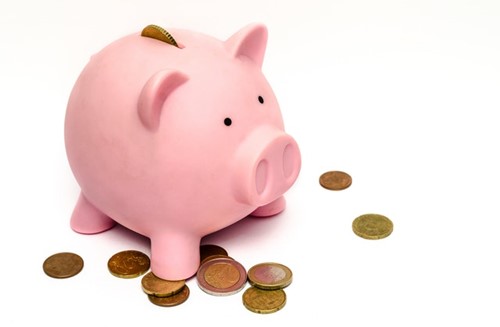 It may come as a surprise to some that we're not necessarily referring to the purchase price of your new home (even though this is likely to be your biggest ever expense in life). Instead, we're talking about all of the fees and little extras that get added into the mix, to make the moving home experience something that can drain even the heaviest pockets!
While we cannot promise to eradicate every cost when it comes to moving home, today's guide will take a look at some of the best strategies you can take as you prepare to move.
Strategy #1 - Declutter
In truth, this should be done long-before your moving date. As we all know, the internet is cluttered in itself about the topic of clutter - but it's all for good reason.
No, we're not suggesting that you go out and purchase Marie Kondo's latest book. Instead, take a practical approach. The more clutter you have, the harder it is to move, and ultimately this will also cost more. Whether it's with the removal fees, or for the physical boxes to move things - it all adds up.
Strategy #2 - Moving boxes
Don't, under any circumstances, buy any.
Sure, the ones at the hardware store may look utterly sturdy, and tempt you as you wander past. However, this is the easiest way to burn a hole in your pocket. Supermarkets are giving away suitable boxes every single day; pop into your local store and you'll see them lined up and waiting to be taken by eager house-movers.
Of course, this tip isn't going to save you thousands, but as the old saying goes, every little counts.
Strategy #3 - Timing is everything
Unfortunately, as anyone who has moved home will testify, timings aren't something that are always in your control. One minute you look set to move, the next minute, your completion date has been pushed back two weeks.
You can still make sure that you plan ahead, though. Read all the tips on moving house you can find and go from there. If you find that you're in a race against time, you'll start to panic buy services, and costs will get out of hand. Whether it's the removal company who packs everything for you, or the premium mail redirection service; these can be unnecessary costs if you plan and play your cards right.
Strategy #4 - The paperwork
When we talk about paperwork, it can cover anything. It might be the mail redirection as we've just mentioned, or it might be about setting up your new gas and electricity accounts. Again, if you leave everything to the last minute, you'll be paying through the nose for your new supplier. If, however, you are to plan everything strategically, you'll have time to shop around and save crucial money during that first (expensive) year in your new home.
The point we are trying to make here is that it's not just the obvious removal fees that you can save money on - it continues right the way down to those first few weeks in your new property.