Go Back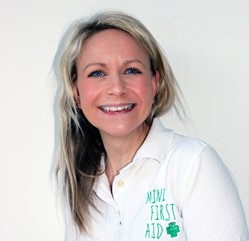 A recent survey has exposed that an alarming 3 in 5 parents do not have first aid training. This statistic is even more worrying when you consider that in the UK at least one child under the age of five is involved in a fatal accident every week, and with people now being told they can rely on virtual assistants for CPR support, leading experts are very concerned.
On a mission to arm parents with practical advice, and to give them peace of mind and confidence to know how to act in an emergency, Kate Ball founded Mini First Aid, to deliver truly engaging first aid courses for new parents and families. The brand now boasts over 65 franchises across the UK and has proudly taught over 200,000 parents life saving skills.
The mother of six is committed to ensuring parents have basic first aid skills that they can draw on in an emergency and believes that with our increasing reliance on technology, that it's more important than ever for parents to have a hands-on approach to first aid.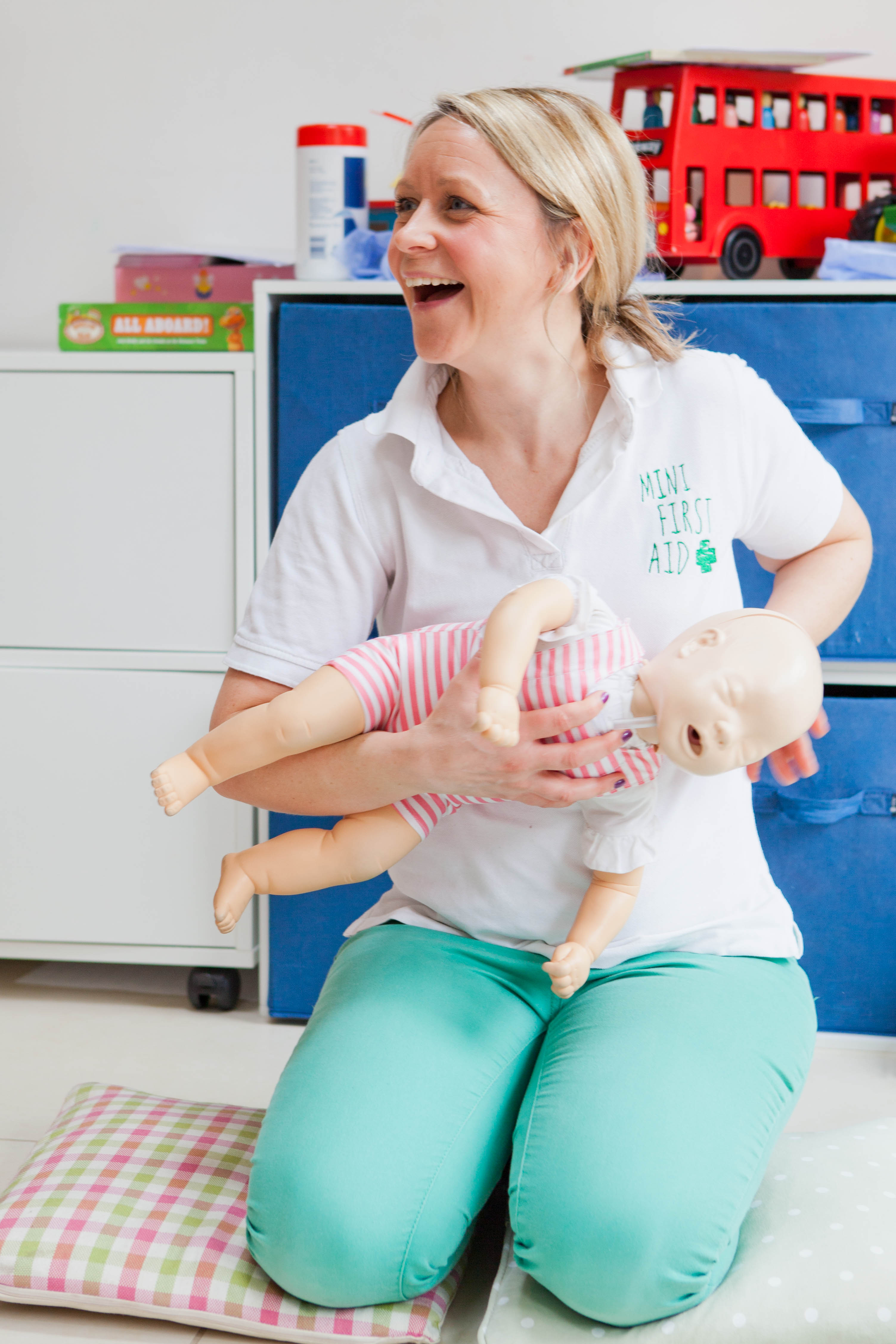 Kate said: "I was very concerned to learn of the recent news that virtual assistants such as Amazon's Alexa, are now apparently able to advise on CPR. Although this would be better than nothing, it is in no way a replacement for having the basics skills yourself and parents really shouldn't rely on technology in these situations. Listening to Alexa's instructions could be confusing, or in fact a distraction rather than a support and let's face it – the internet could go down at any point."
"Being armed with the basics are essential," says Kate, "but it's also important to be prepared for an emergency. Things like knowing the address of where you're staying if away from home or writing your address down for a babysitter means you can act faster. Also ensuring everyone who supports you with your baby care, including mum, dad, grand-parent, babysitter, are first aid trained."
Passionate about preparing parents on how to act in an emergency, here Kate shares some top tips that everyone should know…
Have an understanding of people that could help in your local vicinity. For example, know which neighbours are at home during the daytime and who you can call on for help. Also know who takes their phone to bed who you can call on.
Put your phone on loudspeaker when on the phone to 999 so you can continue with first aid.
If your little one is bleeding apply pressure to the wound with something clean and absorbent - you can even use a clean nappy!
Always make sure you have a first aid kit in an accessible location at home and keep another first aid kit under the buggy.
If you are treating a burn, once you have cooled the affected area for 20 minutes under cool running water, cover with clingfilm to keep the burn infection free whilst you seek medical attention (please note cover, not wrap).
In prevention of choking, adults need to demonstrate good eating skills in front of children. Sit Chop Chew should be adopted by everyone - Sit to eat, chop (or break up food into manageable safe pieces) and chew - an exaggerated chew to show young children. 
Delivering truly engaging, first aid classes at over 65 regions across the UK, Mini First Aid's unique and best-selling Baby & Child First Aid class is a 2-hour session available to parents, grandparents and carers, and every class is delivered in a relaxed and comfortable style to ensure attendees receive quality, hands on classes that they get involved with. The multi award winning classes have been attended by high profile celebrities and influencers including author, actress, blogger and mum Giovanna Fletcher.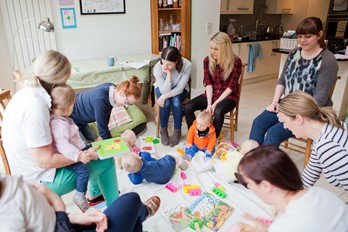 "Learning CPR and what to do when a child is choking is invaluable, said Giovanna Fletcher. Obviously, I hope I never had to use the things I learned in today's class, but horrible things happen and knowing these techniques can really make a huge difference. The class was fun and accessible given the seriousness of the topic. I would highly recommend everyone doing it."
Mini First Aid have cleverly put a fun spin on a notoriously dry topic, with a clear goal to ensure attendees leave with quality content that they are confident to use in a real-life medical emergency. The class covers CPR, Choking, Bumps, Burns, Breaks, Bleeding, Febrile Seizures and Meningitis Awareness.
Thanks to attending Mini First Aid classes, parents across the county have been able to save lives. 
Mini First Aid Adult classes |From £20 | www.minifirstaid.co.uk