Go Back
How to choose long-lasting nursery furniture
PropertyWorkshop.com contributor Neil Cumins explains the science behind filling a nursery with furniture that will grow with your family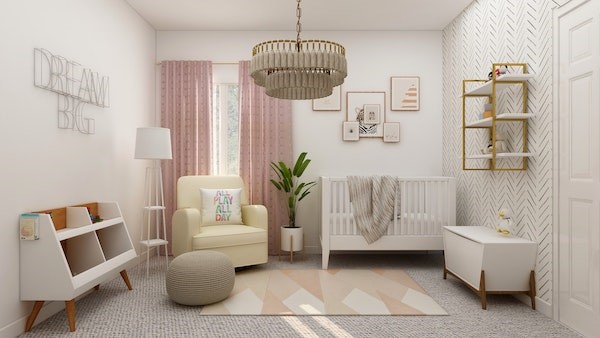 It's easy to get carried away decorating a nursery, especially if you're expecting your first child. Choosing cots and decorating are projects you can micromanage at a time when it's easy to feel out of control, and they're also practical ways to fill periods of impatient anticipation. Sadly, it's all too easy to end up buying wobbly flat-pack furniture and pretty-yet-impractical accessories.
In an ideal world, your nursery furnishings will do more than shrug off wear and tear – they'll adapt and expand over time to fulfil new roles. These are our tips for choosing long-lasting nursery furniture…
1.    Buy ready-assembled items where possible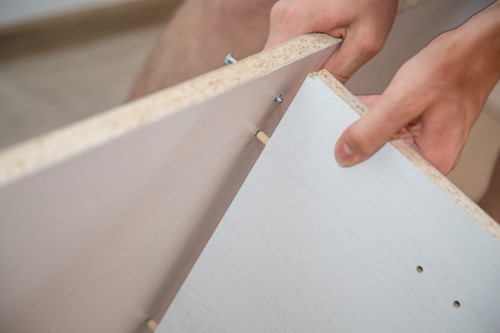 Flat-pack furniture has some notable benefits over pre-built items, from greater affordability to easier transportation in its original packaging. However, it won't last as well as solid wooden furniture, which is considerably stronger. It's also professionally assembled using time-honoured construction techniques, not knocked together by someone who accidentally skipped stage 13 of the pictorial instructions. Solid wooden furnishings will withstand daily use (and toddler abuse) more dependably than something held together with balsa dowels and 15mm cam locks.
2.    Look for multifunctional furnishings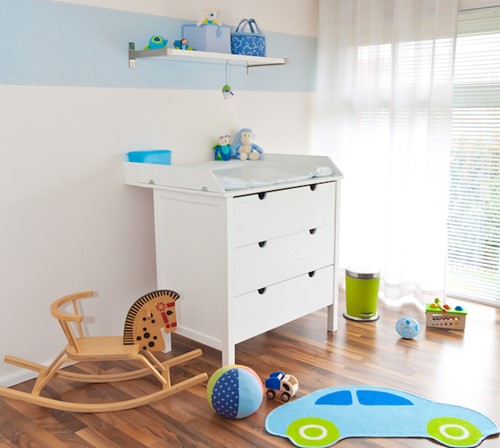 You could buy a dedicated changing table that'll be redundant in a couple of years. Alternatively, you could buy a chest of drawers with a detachable top tray, which will provide drawer storage long after nappies are consigned to history. A fine example of multifunctional design is a cot bed, whose sides can be removed to leave a small bed with headboard and baseboard in situ. Look for cot beds with raised mattresses capable of accommodating guard rails – another practical midway point between the can't-roll-out security of a cot and the freedom of a child's bed.
3.    Stick to neutral colours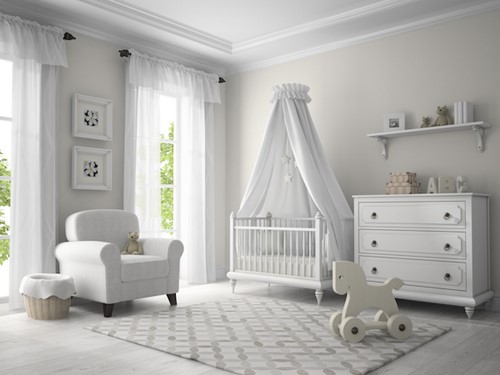 If you're expecting a boy, you might be tempted to choose a cyan-doored wardrobe and a blue nursing chair. Yet you may be welcoming a girl into the family in a couple of years' time. Putting aside debates about the principles of remaining colour-neutral, furnishings will be easier to reuse (or gift to expectant friends) if they're not overly gender-specific. Furniture in a single neutral colour will be much easier to redecorate around in coming years, whereas a boldly-finished piece of furniture restricts your choice of paint, wallpaper patterns, etc.
4.    Consider ways to minimise wear and tear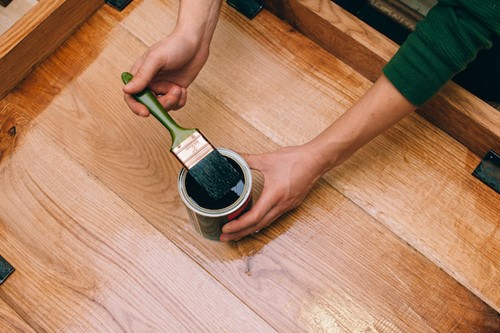 Babies quickly become toddlers, whose interest in household objects can occasionally resemble destructive testing. High-end furnishings often feature soft-closing hinges, which absorb the impact of youngsters slamming them shut – while also eliminating any gratifying bangs and shudders which might encourage slamming. Alternatively, drawer units and cabinets may come with absorbent pads inside their frames to cushion impacts; if not, you could easily add these yourself. Rounded legs will receive less attrition from the vacuum cleaner, painted surfaces can be repainted to cover scuffs, and waxing or varnishing wooden countertops improves their resistance to spills and scratches.