Go Back
Keeping your family safe at home during lockdown
With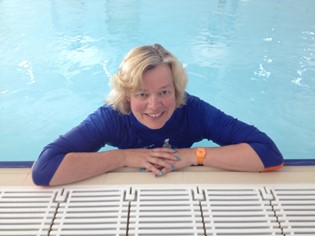 all of the lovely weather we've been having lately and all of us facing the prospect of social distancing for the coming months, safety at home takes on a whole new meaning. Whether your little ones are helping out with their sibling's bath and bedtime routine, splashing about in paddling pools, or keeping themselves occupied whilst you're busy trying to get some work done, there are a whole host of potential hazards to contend with during this new normal.
Tamsin Brewis is owner of local baby swim school, Water Babies Bucks and Beds. She's sharing her top tips on how you can keep your little ones safe in and around the home as the weather gets warmer.  
Garden safety  
The sunny weather has been a real saving grace of late, as many of us are able to switch the confines of our four walls for the relative freedom of the garden. But one of the most common injuries during the summer months is insect bites and wasp stings. As an adult, these can be rather painful but for a child, can be agonising. Therefore, make sure you're checking paddling sandpits, pools and sun protection tents for any unwanted visitors before letting your little ones loose.
And whilst we're on the topic of paddling pools; a little dip is a great way to keep children cool and encourages an early love of the water. Little ones as young as a few months old will love a paddle - I've had newborns aged just eight days old at my swimming lessons, so there's really no such thing as too young! - but make sure the pool is completely shaded and test the water temperature before letting them in, checking it isn't too hot or cold. For older children who need less help, get them into the habit of always asking permission before getting in the water and only let them in when there is a responsible adult present. When the splashing is over for the day, drain the pool completely and turn it upside down. 
Bathroom safety
Managing mealtimes, regular exercise and home-schooling can put a lot of pressure on busy and overstretched parents. The evening routine of dinner, bath, book and bed can be a hectic time, but make sure you're taking 20 seconds to do your safety measures, including draining the bath completely and mopping up slippery floors. Shockingly, it's possible to drown in just two inches of water and with more than 40 children under five having drowned in the home in recent years*, this small check is certainly worth committing the time to.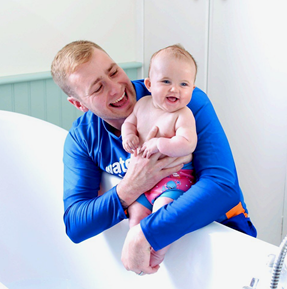 Out and about
The highlight of the day for many of us during lockdown is getting out and about, going for a bike ride, taking a family walk or feeding the ducks. But however sunny the day gets, I would strongly advise against letting your little ones anywhere near open water. Whilst it might be tempting to let them dip a toe in the canal or enjoy a paddle in a stream, it takes just a second for your child to lose their balance and take a tumble. In these cases, it's better to be safe than sorry - so take a leaf out of Peppa's book and stick to the puddles.
And with some of the restrictions having now been lifted, including the ban on travelling for exercise, there is the temptation to pack up the car, head to the closest lake or beach and make the most of the weather. But the Government is still enforcing that you and your family should stay the safe distance of two metres from those outside your household. This, along with keeping an eye on your child's safety whilst near the water, is possibly too much to navigate in one visit. Therefore, I'd recommend holding off on the family day trips until it's much safer to do so.
Tamsin summarises: "There's so much pressure on parents right now, especially via social media, to learn a new skill, redecorate the entire house or bake up a storm in the kitchen. But the most important thing is to keep your little ones safe. The best thing about my safety steps is that each takes very little time at all to implement but can make all the difference in the long-run. Just remember, the most important thing right now is that your children feel reassured, loved and safe. Everything else is simply a bonus."
For more water safety tips and videos from Tamsin and her team, visit their Facebook page. You can watch her water safety videos here. Or visit their website for more information about Water Babies Bucks and Beds.
Find baby swimming classes near you. 
* RoSPA, 2019, Keeping kids safe.