More Parenting Articles
How you can have a calm and enjoyable birth experience with HypnoBirthing
[caption id="attachment_1023" align="alignright" width="332"]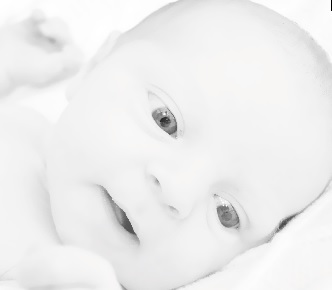 For the uninitiated, HypnoBirthing often conjures up images of swinging watches and hypnotic trances, but nothing could be further from the truth.[/caption] By Helen Discombe, Born Smiling. When Fearne Cotton gave birth to her daughter, Honey, in September last year, she described it as "the most intense and euphoric experience ever". She went on to say, "My first birth was a different story so I've experienced varying sides of birth and glad for both. Although all we want is a healthy baby I think we should remember how amazing the female body is and the strength of a woman. Obviously there is no right or wrong birth and they can be magical in many ways I just feel blessed to have had this experience thanks to hypnobirthing".
So What Is HypnoBirthing?
For the uninitiated, HypnoBirthing often conjures up images of swinging watches and hypnotic trances, but nothing could be further from the truth. In his book Childbirth Without Fear, author Dr Grantly Dick-Read introduced us (back in the 1920s) to the idea that it is fear that makes childbirth so painful. He postulated that fear leads to tension in the birthing body, which then causes increased levels of pain. This pain in turn fuels the fear and so this cycle builds and continues. With HypnoBirthing this cycle is broken by teaching specific relaxation techniques which remove tension in the mind and body, undoing the associated fear of childbirth and, ultimately, eliminating the pain of childbirth. There are many methods of hypnobirthing available in the UK. I use The Mongan Method which is the original HypnoBirthing programme, created by Marie Mongan, and has been helping women to have safe and comfortable births for more than 25 years.
How You Can Learn to Practise HypnoBirthing
HypnoBirthing techniques are either taught as a traditional group antenatal class, or in private sessions. The classes focus on undoing the fear of childbirth, which is typically achieved through a series of steps. First comes understanding, where the parents-to-be learn about how our bodies are designed to give birth - how our muscles work together during labour and the roles that our hormones play. Then you learn breathing techniques that help you to work with your body while in labour. Classes include lots of guided relaxation, and you are taught how to find a deep state of relaxation quickly and also how to remain calm and relaxed. Birth partners also learn techniques so they are able to support you on your birthing day. Finally, hypnosis (essentially a heightened state of relaxation), is used to remove negative imagery of birth by introducing and reinforcing positive messages. Methods of hypnosis include visualisation techniques.
What HypnoBirthing Isn't
HypnoBirthing isn't just about "getting through labour". It's about helping women to call upon their natural birthing instinct. Through its practices you learn to listen to your body and your baby. Many of the relaxation techniques are really useful postnatally too, especially when you're faced with a potentially stressful situation. HypnoBirthing isn't just about natural childbirth, or home birth. It is about preparing the mind and the body for birth, wherever that may be and whatever path that may take. It is about preparing for a calm and enjoyable birth experience – which, in my humble opinion, is one of the greatest gifts it is possible to give yourself and your baby.
---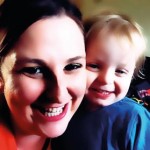 Helen Discombe lives in Stokenchurch, High Wycombe with her partner, HypnoBaby (aged two) and a cat. She is a HypnoBirthing Practioner accredited by the HypnoBirthing Institute and runs Born Smiling, teaching HypnoBirthing classes in High Wycombe and Thame as well as offering private sessions across South Buckinghamshire and South Oxfordshire. www.bornsmiling.co.uk See Special Offers from Born Smiling