Go Back
How to Spot Play Potential in Everyday Household Items
By Early Years Specialist and Play Coach, Claire Russell
How many times have you found your child playing happily with a seemingly uninteresting everyday household item? Creating beautiful music by banging a wooden spoon on a pan, making a mess splashing around in the sink with a few plastic pots or building some elaborate den using a cardboard box. You don't need a houseful of expensive toys to get the kids playing! It's amazing what you can come up with to keep them entertained using things you already have around the house and an eagle I for 'play potential'.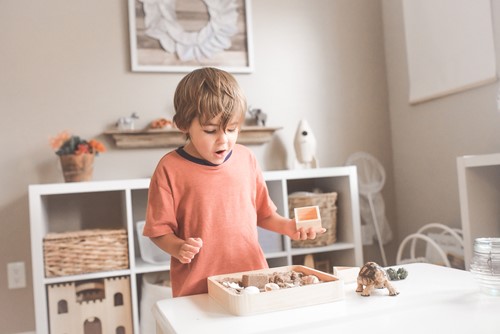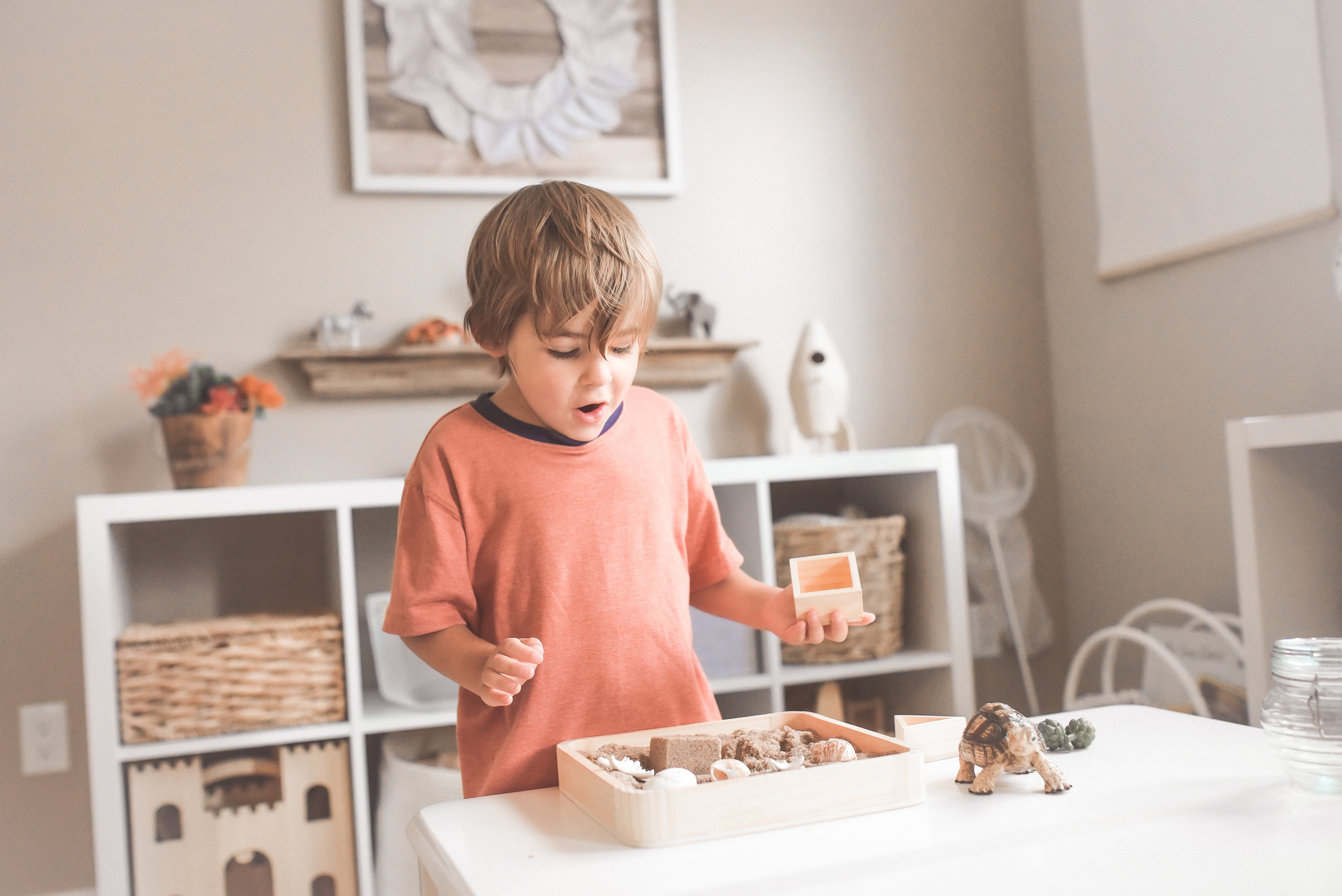 Let's take the kitchen for example – washing up bowls, pots and pans, spoons, mashers, tongs, measuring cups, muffin trays, ice cube trays, bowls, jugs and much more offer lots of opportunity for play. Just add rice, pasta, cereal, water, ice, paint, mud, or shaving foam for a bit of messy play (make sure to have some old towels on hand to mop up any spills!). Try saving a few old utensils for your child to use or pick some up in pound shops. Of course, you can use the ones you already have too but do give them a good scrub before they go back in the cupboard! 
 Looking around the rest of the house there's tons you can use with your young child to initiate play. Some of my favorites include:
tablecloths or bedsheets for den building

trays, storage boxes and baskets are great for collating themed collections or for messy play

notebooks, writing pads, diaries, calendars – ideal for role play or simply a bit of scribbling.

toothbrushes, scrubbing brushes, hairbrushes, dustpan and brush

mirror – babies can't get enough of looking at their reflection!

gadgets such as phones and calculators. What child doesn't love pressing buttons!

rolls of old wallpaper for creating giant artworks!
There's so much and it won't cost you a thing!
Don't forget the great outdoors either! It holds so much potential for collecting natural resources which can be used in everyday play - sticks, pebbles, leaves, bark, pine cones, shells, pine cones, conkers, even snow!  Plus, of course, your child will be getting some vital fresh air at the same time!
I am a big believer in reusing and repurposing items too. The recycling box is a fantastic to find play resources, particularly for arts and crafts - egg boxes, cardboard boxes, yoghurt pots. And old bottles with a spray nozzle are great for water play or painting.
Of course, there is absolutely no harm in buying toys for your child, but just take a good look at it before you make the purchase. Can you think of lots of ways it can be used? What is it's 'play value'?  Although wooden toys look really lovely, plastic toys offer more versatility and can be used in water trays, messy play activities, the bath. A plastic tea set is one of my play cupboard essentials! Along with small world people, trees and animals, cars, trucks and diggers.
So I challenge you to go away and take a look at what you already have at home that you might be able to use to create an activity for you little one, keeping them entertained and hopefully giving you five minutes peace to enjoy a cuppa! Happy playing!
Mum to two, Early Years Specialist and play coach, Claire Russell, is founder of playHOORAY! and the designer of playPROMPTS activity cards designed to equip parents with realistic, fuss-free play ideas. She also has an app – the playPROMPTS app, and is author of The playHOORAY! Handbook featuring 100 Fun Activities for Busy Parents Who Want to Play, available to purchase via Amazon.
For further information please click here. 
Follow Claire on Instagram, Facebook or her dedicated Facebook Group.