Go Back
How to Select the Best Maternity Products?
Everything changes when you're pregnant, from your body to your food cravings and, in some cases, even your music taste. While most women accept these hormonal imbalances, for some, the thought of not being able to wear fashionable, modern clothing is exasperating. All a pregnant woman wants is to feel at ease in her skin!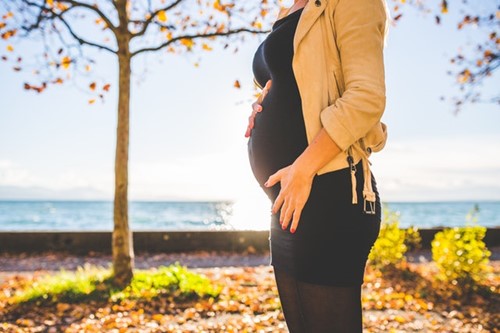 However, many pregnant women find it difficult to buy an entirely new, cost-effective, contemporary wardrobe. What size maternity clothing should I purchase? 
What should I keep in mind when shopping for maternity clothes? 
What is the best fabric for maternity wear? - are frequently asked questions by pregnant mothers seeking concrete answers. For having amazing options in maternity wear you can visit Your Baby Club
Fabric High Quality
Maternity clothing comes in a variety of fabrics. You could use satin, polyester, or synthetic fabric. But who is the best of them all? Cotton! Cotton pregnancy clothing is soft and comfortable, allowing your skin to breathe. This fabric is non-irritating to the skin, allowing 
Expectant mothers to remain stress-free and calm throughout their journey.
Pick Colours Wisely
Aside from the fabric, the colour and fit of maternity wear are also very important. Stick to light, plain, pastel colours to help you stay calm, composed, and at ease. Avoid outlandish outfits that are bold and flashy. It's best to avoid figure-hugging and too-tight clothing. Choose slouchy button-down shirts or long flowing dresses.
Avoid wearing oversized dresses
Maternity sizes function in the same way as regular clothing sizes. 
That is, if you normally wear a size "small," you will still be a size "small" in maternity sizes. A piece of advice? Don't succumb to the temptation of purchasing regular clothes that are a size or two larger than what you normally wear. You'll end up with ill-fitting clothes that don't look as good as properly tailored maternity wear. 
Designers create maternity clothes with extra fabric and details that keep you comfortable while also flattering your body, such as stretchy belly panels or empire waist ties.
Go for use-later clothes
When looking for pregnancy wear, it's critical to invest in pieces that you can wear both during and after the nine months. Jackets and button-down shirts are prime examples. 
These items of clothing can also help you later on when it comes to breastfeeding.
Shop as your needs change
As a pregnant woman, your belly will continue to grow every day for the next few months. As a result, it makes no sense for you to buy all of your maternity wear at once. A word of advice: don't hoard. Purchase clothing as and when you require it. Stocking your pantry is impossible, especially with changing seasons, tastes, and preferences.
Invest in Wardrobe Essentials
It may be tempting to buy high-end, fancy pregnancy wear, but what's the point of wearing something for a few weeks and then never wearing it again? Buying basics like shirts, flowing dresses, jackets, pants, jeans, and maxis may be your best bet. Also, don't forget your underwear. Choose bras that provide support and are made of 100 percent pure cotton.
We believe you're ready for a new life with a fresh collection in your wardrobe now that you've been recognised for your ability to select maternity wear.