Go Back
How to Plan for a New Life Abroad with Your Kids
We know that moving abroad is not always fun especially with kids. Nevertheless, if handled correctly, it will benefit the whole family. No matter the age of your kids or the size of your family, relocating abroad requires deliberate planning. Toddlers usually feel a lot of excitement and anxiety about their new environment and you have the responsibility to help them settle in well.
While considering cultural differences, language barrier, and endless paperwork, you mustn't lose sight of preparing your kids for the transition. Are you about to move abroad with your family? Or you have already relocated abroad? You will find tips here helpful for all ages of kids.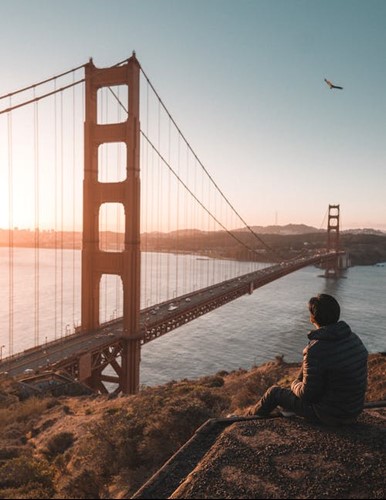 Do Your Homework
Prior research and study about your proposed new location is a major step in planning your movement. You need to take this step seriously to hit the ground running and to ease settlement. You should research the affordability of the lifestyle in your new location. This would normally include the cost of utilities, housing, taxes and kids' schooling.
Furthermore, when you are doing this research you should consider the quality of life that you want for your family. You should research the kind of work that will give you balanced family life. You should also research basic support services like opening a bank account, telecommunication and transportation. Don't forget plans to look out for community or group for interaction or even local community of your faith like churches or mosque you can attend once you move.
Settle Your Accommodation
Your accommodation has a lot to do with how fast you settle in a new city. The house is where you will live and where you will sleep after every day's work so it must be organised. It is important that you find a comfortable space because that will determine your productivity in other engagement. Furthermore, when planning your accommodation, you should consider proximity to your workplace, grocery store and your kids' school. Besides, living in an organised home will make your new life much easier.
Involve the Kids in the Process
Whatever stage of moving abroad you are, you have to carry your kids along. Younger kids particularly may feel confused so you have to find a way to involve them in the plan. Families are generally different, while some kids tend to move with the plan quickly, others might be worried about losses that the moving will cost them and making new friends.
Besides, reactions vary with the age and personality of your kids. So based on your kids' peculiarities, you should communicate with them the way that they will understand by reassuring them that everything would go on well. You can talk to your children early about the move so that they can adjust to the idea. Allow your kids to make small decisions about things to take along to help them feel in control.
Also, you should research schools with IAS Services international curricula to ease their educational transition. You can plan a goodbye party or a visit to interesting places to ensure necessary closure before they move to a new environment.
Plan Your Finance
Your financial stability should be a priority for you when you move abroad to start a new life. You should plan your finances carefully. Being short of money forces you to make bad decisions that will affect the family. Besides, the ideal when you move abroad is to move with work or you plan to find something quickly. If you don't have work, you should have good savings to allow your family to live without stress. Most of your plans are hinged on money availability so you must make sure that is settled first.
Plan Your Health Care
Health is always important and even more important because you are changing the environment with your kids. You should start planning for your feeding and the type of exercise you will engage in to keep you healthy. If you need to register for health insurance before you move, you should do that once and for all. You can also plan for your kids' sport and games to keep them strong and healthy.
Conclusion
We fight for our dreams every day and the tussle to accomplish those lofty dreams may require relocation. Amidst the relocation process, you can plan to maintain a similar routine from your old location to ease the transition into the new environment. Now that you know what the plan entails, don't wait for another day, start your plans now.