More Parenting Articles
How Renting Your Baby Clothes Can Help Beat Those Rising Costs
Your little one will get through seven sizes of clothing before they're two. That's an awful lot of clothes! Babies are the ultimate fast fashion consumer! Who else do you know gets a whole new wardrobe every few months? It's not their fault of course, but it's so expensive buying all the things that babies need – baby clothes, toys, nappies, blankets, cots, car seats. Then you have to find somewhere to put it all when you no longer need it. Will you donate it, sell it or stash it?
Chances are your baby's clothes will add to the 183 million items of outgrown baby clothes which are stashed in UK homes*. Finding the time to deal with them when you're a busy parent is tough. So why buy clothes that your baby will outgrow in a few months when you can hire them instead?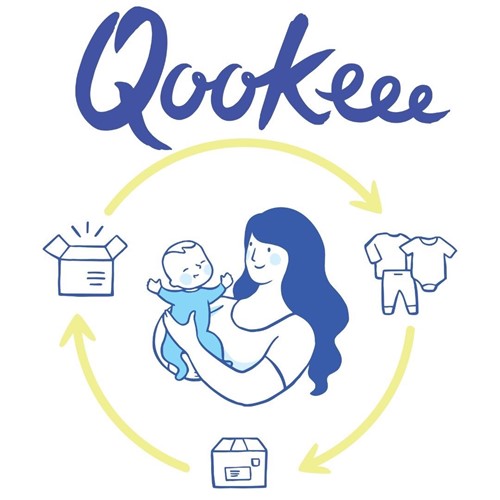 Not only does renting baby clothes have a hugely positive impact on your budget, it opens up a whole world of previously unattainable brands and fabrics which are now  within reach. So you can dress your baby in beautiful, premium, sustainable baby clothes, which is great for your purse and for the planet.
Another benefit is that renting is a zero waste way to dress your baby, and is one of the most sustainable things you can do. No outgrown baby clothes, no storage issues, no getting rid of your stash of barely worn clothes.
Qookeee is a circular baby closet of high quality sustainable brands where you can rent baby clothing starting from as little as £1 a month. Choose from their huge range of baby clothes which includes anything from baby sleeping bags to waterproof puddle suits and summer dresses.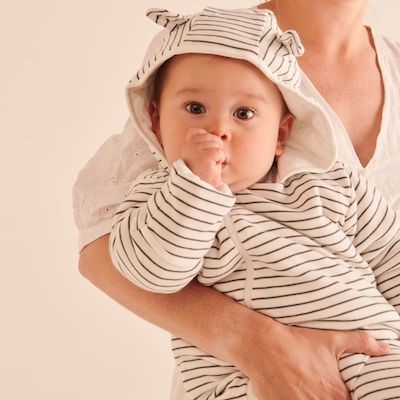 For example this pramsuit from luxury brand Mori is made from their signature super soft bamboo and organic cotton. It retails at £54 and you can rent it from Qookeee for just £5.50 a month. Your baby will outgrow it within months, when you'll be able to return it for free and save around 70% of the retail price. It's easy to see why renting baby clothes is becoming so popular.
Qookeee's flexible subscription is unique to you and is made up of whatever you choose to add to your basket with a minimum value of £20. When you check out you simply rent the contents of your basket instead of buying it. Included are free delivery and returns. 
With a clean and fresh promise, Qookeee have partnered with sustainable laundry service Oxwash who make sure all their clothes are professionally cleaned between rentals. 
Find out more from Qookeee.com