Go Back
How I Created the Perfect Children's Birthday Party on a Budget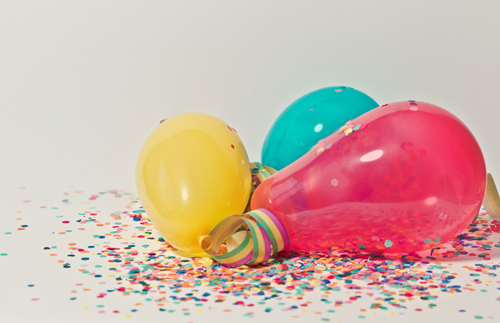 By Thomas Charles Sometimes it can be something of a struggle when trying to plan, arrange, and successfully produce the perfect birthday party for the little ones in our lives. The additional burden of trying to find the money to fund it, however, can be overwhelming at times. We all want the best for our kids. That applies to birthday parties. As any parent will tell you, extravagance and emptying a bank account in order to win your child's affection – and the envy of other kids and parents – does not always guarantee success. Rather than thinking of interesting ways to throw the right celebration, like hiring out a Wacky Warehouse or throwing an extravagant themed children's fancy dress party – we tend to think how much we spend is key. This could not be further from the truth. Having been tasked with handling my own son's birthday bashes over the past six years, I have learned a few lessons:
Young children are not obsessed with price tags
Expensive entertainment can flop
Paying through the nose for a costly venue guarantees nothing
How much does a party cost? Prior to changing my mindset before my son's fifth birthday party, I would spend at least £300 on a party without even blinking. My son's third birthday, for example, was pretty hard on the wallet. Having booked the local hall for two hours, hired caterers, a bubble machine, DJ, entertainment, paid for the cake and party bags for all, I realised that I had spent close enough to £500! The following year, I followed the same blueprint and managed to save around £130 on cooking party food and cutting a few other costs here and there. Still, a lot of money was spent, which is justifiable given the fact that I was a lot better off financially then my parents were. My son would have the best, as I didn't have such luxuries as a child. I decided to try something different Having welcomed another child just before Conor's fifth birthday, myself and my partner decided it would be best to cut down on spending. Having thought it through, and deliberated over what would be best for our son. The lightbulb moment came following about 30 mins of back and forth: why don't we ask Conor? After all, it is his party! We called Conor in and asked "what would you like to do for your birthday," and "where would you like to have it?" Our beautiful son asked "why can't we have it at home?" We both looked at each other and laughed, thanking Conor for his contribution, and then agreed that this would be a good idea. The Party Conor chose five of his friends, and we arranged for the little guys to have a party completely adult-free in the living room. Having given ourselves a budget of £40, we managed to buy snacks, a cake, and enough sweets and small toys to fill six party bags. The boys watched a movie and then played games, completely buzzing about their kids-only party. I dropped in to check on them every 20 minutes, and they were in their element. Conor later confirmed how happy he was to have had a "grown up" birthday, and had the time of his life. All of this and just over £40 spent. Score!