More Parenting Articles
Holidays with Toddlers in the UAE: Tips for Traveling Parents
The emirate of Dubai is ideal for families with young children. This is hardly surprising given the abundance of family-friendly hotels, the practical infrastructure, and the wide variety of family-friendly entertainment available. This emirate has scorching weather, white beach, a blue ocean, and most importantly the highest level of security. We'll provide you with tips on how to make your family vacation as comfortable as possible.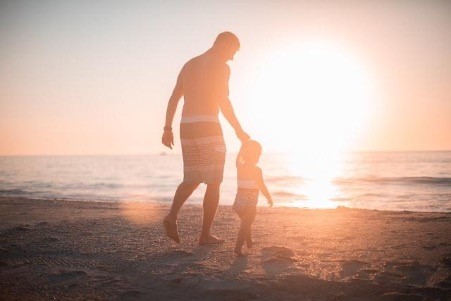 Travel planning
Most airlines provide catering and entertainment for younger passengers upon request. To keep kids entertained while flying, Dubai-based airline Emirates offers playsets and a host of other fun activities on its flights. Dubai International Airport provides stroller rental services. In addition, the airport has several play areas, a playground with trampolines, etc.
Logistics when traveling with a baby or toddler
Moving around the UAE with a baby stroller is comfortable. Most Dubai metro stations have elevators and travelators. However, there are often many people in the carriages and little space. We do not recommend traveling on weekdays during rush hours, when all the subway cars will be filled to capacity. The same advice applies to buses and trams. If all this sounds too complicated for you, then the best option is to rent a car at https://evolve.ae/. It is a leading car rental company that not only has affordable rates but also a customer friendly car rental process. On the company's website you will find a wide selection of cars of different classes and with different rental durations (you are free to rent a car for an hour / day / week / month according to the occasion and need, for example: a minivan for a family day trip or a luxury supercar to show off a little in the evening).
Firstly, car rental saves a huge amount of time, which is precious when you travel with babies. Secondly, by renting a car, you will not depend on public transport schedules. Thirdly, in a rented car, you can leave some of the things your baby needs during the day, which you have to take a lot of "just in case". And finally, fourthly, renting a car, whether it is a luxury super car or a roomy family car, has long been an affordable luxury for any traveler.
When is the best time to go
In the United Arab Emirates, the travel season never ends. There are ideal conditions for lounging by the sea in spring and fall, for excursions and journeys to the desert in winter, and for successful shopping in summer. But thanks to water parks and hotel pools, the swimming season in the UAE extends during the winter. Holidays with kids in the UAE benefit from the warm winter weather because your toddler would be able to spend a large amount of time outside without the risk of overheating.
Where to stay with kids in Dubai
Hotels along the sea are the most logical choice if you're organising a family holiday with kids. Furthermore, it's crucial to be aware that there are kids' entertainment options available in the hotels. Pick a hotel with a kids' room and babysitting services if you wish to unwind with a kid while also dedicating at least an hour or two a day to your personal time. Fortunately, there are many of such family-friendly accommodations available even in Dubai, with the most well-known ones being Lapita Resort, Atlantis The Palm, Jumeirah Dar Al Masyaf, Le Royal Meridien Beach Resort & Spa, and Jumeirah Beach Hotel. Additionally, the hotels in the UAE hardly ever employ the all-inclusive model. This is a call to leave the hotel and explore the surrounding area rather than an indication of discomfort.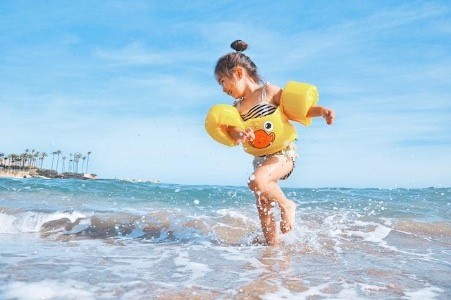 Food and hygiene products for the little ones
In the UAE, there are no problems with baby food, diapers or other hygiene products for babies. Diapers, baby food and other essentials can be purchased at almost all local supermarkets and pharmacies. Please note that some brands of children's products are not represented in Dubai, so we recommend that you check this information before your trip.
And also parents of toddlers will appreciate most of the main tourist attractions in Dubai, which are focused on tourists with children. Indeed, in all large shopping centres of the city, rooms for mother and child are equipped, as well as services for renting strollers.