More Parenting Articles
Giving the Gift of Parenthood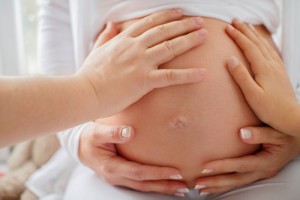 Surrogacy is fast becoming an accepted pathway to parenthood for many people in the UK[/caption] By Sarah Jones, Chair of Surrogacy UK. There has been a lot of talk about surrogacy in the news in recent weeks. Kim Kardashian and Kanye West announced the arrival of their third child who was born thanks to a surrogate. More recently, Tom Daley and his husband Dustin Lance Black announced that they are expecting a child through surrogacy. These high-profile cases bring surrogacy into the spotlight, but they often bring up more questions than  they answer. So what is surrogacy really all about? How does it work, who uses a surrogate and why would a woman carry a baby for another couple?
What is Surrogacy?
Surrogacy is a way for a childless person to become a parent, with a surrogate carrying their child. People who want to have a child in this way are referred to as intended parents, or IPs. It is an amazing gift from a surrogate and her family to a person who, for many reasons, is not able to conceive a child themselves. It can be a wonderfully rewarding experience for everyone involved.  For surrogates, it is a chance to do something truly extraordinary and create a family for someone else. For those who are unable to have children by any other means, surrogacy can be a light at the end of a very long tunnel.
Who Needs a Surrogate?
Usually the woman (or 'intended mother') cannot conceive, or carry a child to term, due to a medical issue. Some common reasons why people may look into surrogacy are:
Recurrent miscarriages
Repeated failure of IVF treatment
Premature menopause, often as a result of cancer treatment
A hysterectomy, or an absent or abnormal uterus
GPs and fertility doctors are now recommending surrogacy more frequently to women who experience these problems, due to surrogacy becoming more recognised, and a more trusted way of achieving a family. Since April 2010 it has also been possible for same-sex couples to undertake surrogacy in the UK, and these couples make up about 50% of those successfully becoming a family through surrogacy. Surrogacy is fast becoming an accepted pathway to parenthood for many people in the UK and, with more women coming forward to act as a surrogate, the numbers of children born through surrogacy are only set to rise.
Is Surrogacy Legal?
Altruistic surrogacy is legal in the UK. This means that a woman cannot be paid to be a surrogate – she may only receive reasonable expenses to cover the costs that she incurs in being pregnant for her intended parents. These expenses can range from loss of earnings to childcare, maternity clothes and extra food during the term of the pregnancy.  A surrogate's expenses will depend on her personal circumstances such as type of job, number of children and distance from her intended parents. Other legal requirements are that all parties must be domiciled in the UK, and that at least one of the intended parents are genetically related to the child that is conceived. Currently, single people are unable to access surrogacy as the law states that intended parents must be married or in a long term relationship. This is set to change this year however due to legal reform, citing that single people can legally access surrogacy and apply for a parental order (the legal document giving parental responsibility to their child). Advertising for a surrogate is not allowed, nor is advertising to be a surrogate, which makes it increasingly difficult for those looking into surrogacy to find a surrogate.  Becoming part of a surrogacy organisation can be a way for surrogates and intended parents to meet each other without having to advertise.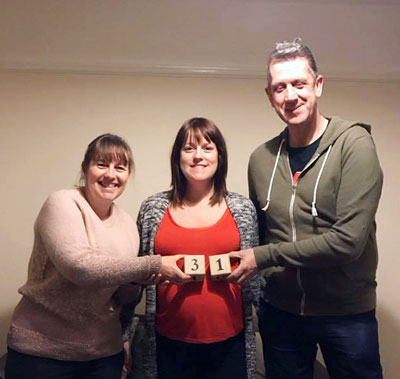 How Does it Work?
There are two types of surrogacy: 'straight' and 'host'. Straight (or traditional) surrogacy is the simplest and least expensive form of surrogacy and is also known as artificial insemination. The surrogate uses an insemination kit to become pregnant using the intended father's semen. The baby will therefore be conceived using the surrogate's egg. Some people prefer to use a clinic for inseminations, but it can also happen at home and can therefore seem a more natural and less 'medical' way of becoming pregnant than host surrogacy.  It can, however, be harder emotionally for both the surrogate and the intended parents. Host (or gestational) surrogacy is when IVF is used, either with the eggs of the intended mother, or with donor eggs.  The surrogate therefore does not use her own eggs, and is genetically unrelated to the baby. It is physically more complicated and considerably more expensive than straight surrogacy (although many IPs can have some costs covered by the NHS), and always takes place in a fertility clinic. Some surrogates prefer this method as they may not be comfortable with using their own eggs in surrogacy.
Are the Intended Parents Involved in the Pregnancy?
When a surrogate falls pregnant, the intended parents are encouraged to be involved in the pregnancy - after all, it is their child. Midwife appointments and scans etc. are normally attended by everyone, with the surrogate providing updates on baby's movements and kicks on an ongoing basis. Surrogacy works best when there is trust and friendship involved, so they normally get together throughout the pregnancy a lot, with lots of time spent with each other's families. It is an exciting time for all involved and is treated like a normal pregnancy throughout. The intended parents are usually involved in the birth, acting as the surrogate's birth partner, ready to spend time having skin to skin contact with their newborn baby.  In some cases an intended mother may be able to induce lactation and feed her baby herself.
What Happens After the Birth?
After the birth, the intended parents take their child home while the surrogate enjoys some well-deserved rest. Contact between the intended parents and the surrogate continues - the friendship created between them is often lifelong and doesn't end when the baby arrives.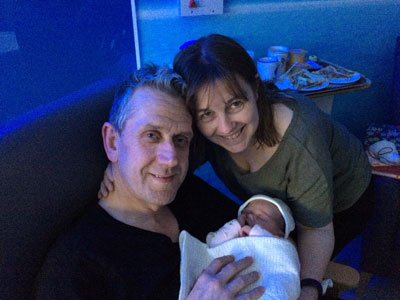 Becoming the Legal Parents
At the moment of birth, the woman who gives birth to a child is regarded as the legal mother, regardless of the child's genetic origins. Her husband/partner, if she has one, is regarded as the legal father. If the surrogate is unmarried however then the genetic parent can be named on the birth certificate. So the intended parents need to apply for a parental order. Parental orders are there to address parenthood issues following surrogacy. Like an adoption order, a parental order reassigns parenthood, extinguishing the parental status of the surrogate parents, and conferring full parental status and parental responsibility to the Intended Parents.
Why Would Someone Want to be a Surrogate?
Most surrogates feel great empathy for intended parents who, for whatever reason, cannot carry a child of their own. They know the great joy their children have given them and want intended parents to experience this joy too. It is usually just as simple as that: it sounds extraordinary, but it's true. A surrogates' bond is with her intended parents, not the baby. The friendship sustained during the surrogacy process ensures that a surrogate has no desire to keep a child born through surrogacy.  The baby doesn't feel like the surrogates' own child, and lots of surrogates report that a surrogate pregnancy is very different from their own pregnancies. Watching a previously childless parent with their child is such a positive experience for surrogates, it usually means that a surrogate rarely does it only once.
---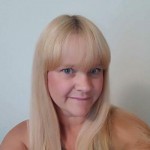 Sarah Jones has been a member of Surrogacy UK for more than 15 years. She gave birth to her first surrogate baby in 2004, the second in 2005 and after completing her own family, returned to give birth to her third surrogate baby in 2013 and a fourth in 2016. Having experienced these relationships, Sarah felt she wanted to give back to the organisation and has volunteered in various roles over the years. She joined the Board of Trustees in 2013 and is the current Chair of Surrogacy UK. Surrogacy Information Day is in Manchester 21st April 2018. Visit the Facebook Page SurrogacyUK.org. Find out more information at www.surrogacyuk.org