Go Back
Finding Foster Care Opportunities in Bournemouth
Getting into foster care is a great way to help children who can't live with their parents, but it's not always easy.
There are many steps and regulations that need to be followed in order to become a foster parent not just in Bournemouth but the UK in general.
In this blog post, we will go over some of the basics of what you need to know if you want to get into foster care.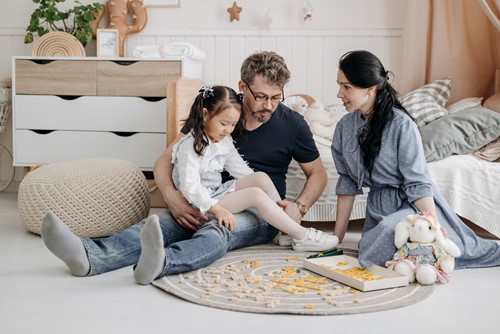 How to Find Fostering Opportunities in Bournemouth?
When finding the right foster care in Bournemouth, it is important that you consider all factors when going into a foster care career. Just like people, Fostering Agencies in Bournemouth are not the same. They have different support, allowances, quality of training and access to respite care and support groups. Not all agencies foster babies; some prefer to look after teenagers while others only want a caregiver who is at home full time in their job.
How much do you get for fostering a baby in the UK?
The amount of money a foster carer receives varies on several factors, including the age and needs of their foster placement. The geographical area is also taken into account as independent agencies can often pay more to its team than local authorities.
How much do council pay for fostering?
The average total allowance for a foster carer is roughly £815 per week. The maintenance allowance covers food, clothing, transport costs etc and all carers are paid it regardless as well as their own personal expenses.
Can I foster if I work full time?
A foster carer is expected to be available for their children and attend meetings, training sessions, support groups, as well promote contact between the child and family. It may not be appropriate if a fostered child was in full-time day-care while they work.
Fostering services will have their own policies regarding foster carers working, but it is very difficult to balance the needs of a looked after child with having a full-time job.
What disqualifies you from being a foster parent UK?
People who have been convicted of a crime against children are not allowed to become foster parents for the local authority. A person is disqualified from acting as a foster carer if they or any adults in their household were cautioned by police and/or convicted of an offence that involved violence towards kids, such as child abuse.
Are you interested in becoming a foster carer in Bournemouth?
Blue Sky Fostering helps change the lives of young people in care. As a foster agency that has been operating for over 10 years, they pride themselves on helping those who need it most with extensive fostering training and support every step of the way.
Other Opportunities 
If you are interested in perfecting your work/life balance with a job that fits around you and your children/foster children, check out Jooble for their latest vacancies