Go Back
Easy Baking Recipes To Try At Home
Home baking can be highly satisfying and rewarding, especially when you share your bakes with friends and family. Check out some of these ideas that are great for any amateur baker who wants to work on their skills.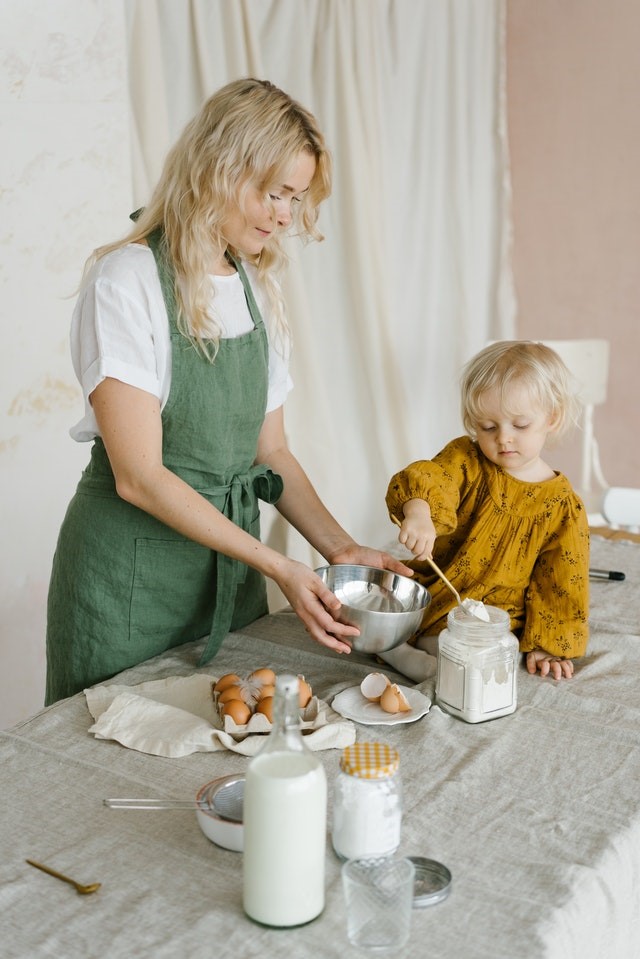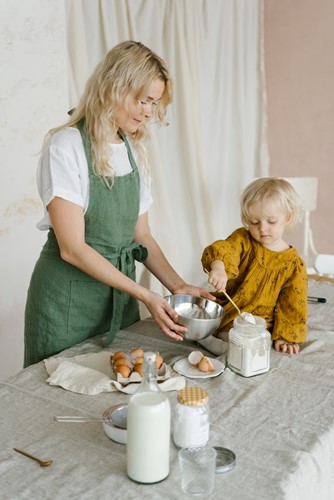 Ensure that you start off small so that you can build your way up to more complex recipes over time. For more information, and details about making your own bread at home, check out https://makebreadathome.com/best-bread-maker-machines-guide/.  
Shortbread
Widely considered a luxury to many, shortbread is surprisingly easy to make. A general rule of thumb is to use high quality butter and ensure that it is fully incorporated into the flour. It is easy to get right with a little practice, and the dough can be cut into any shape you like. 
Whether you want to press the shortbread into a cake tin, or if you are keen to make small cookie shapes, shortbread is highly versatile and easy to make from home. Have a little fun with the flavours and see what works well together. Chunks of chocolate is a great addition, as is vanilla. 
Cupcakes
Another recipe that you can try out at home is cupcakes. They do not take long to make and require very little effort. Like shortbread, cupcakes can be made in a range of flavours. Vanilla is the most popular, but you could save half of the cake batter and add cocoa powder to it. 
It can also be fun to play around with different flavours of frosting on top. For a little surprise, try carefully removing some cake dough from the top in the center, and fill it with chocolate sauce, your favourite jam, or even whipped cream! 
Sheet Cake
This is sure to be a valuable crowd pleaser! There is something classic about sheet cake that appeals to old and young audiences alike. Of course, vanilla sponge is the most popular form of sheet cake, but you can easily make a tasty chocolate cake. 
Another option is to add confetti sprinkles for an easy birthday cake. Try making a sheet cake with your favorite flavors, and decorate the top with a simple frosting or more sprinkles. 
Herb Bread
Baking does not have to be sweet, and you could make a delicious herb bread from home easily. Compare focaccia recipes to see what type of herbs and flavours you want to include. Similar to sheet cake, this can be baked in a sheet pan. 
Herb bread can also be made into small buns, that would be great for your next dinner party or grill out. It is one of the easiest breads to make because there is less proving time needed, so why not give it a try. 
Lemon Bars
Another firm favourite that is sure to be a crowd pleaser is lemon bars. Everybody has their own version of the classic recipe, but it could be worth comparing them to make your own simplistic recipe that is perfect for beginners. 
Shortbread crust is easy to make, and it can easily be used as a base for lemon curd or sauce that creates the iconic lemon bar. 
Banana Muffins
This is another great recipe that can begin your baking journey as it requires very little effort. Use up your brown bananas and make a sweet, filling treat out of them. Banana muffins are a great snack, or even an option for breakfast. 
Consider adding blueberries, chia seeds, or oats to the batter before baking for a complete breakfast experience that you can grab and go. Banana muffin batter can easily be made into a loaf tin, which makes it both tasty and versatile. 
Ensure that you thoroughly grease your container before baking, and use whatever ingredients or baking tin that you have lying around. 
Brownies
Finally, brownies are a perfect dessert that can be served hot or cold. Whether you want to add chopped walnuts or white chocolate chips, feel free to make any brownie recipe your own and experiment with different flavours. 
Peanut butter works really well in brownies because it adds an element of saltiness to the rich and sweet flavour of the chocolate. Make sure that your brownies have fully cooled before dividing into portions, unless you want to scoop the gooey batter out!
Summary
There are so many recipes that you can use to start baking. They are highly versatile and allow you to get creative with the flavour combinations and potential toppings. Have a little fun in the kitchen with some of these easy at-home baking recipes.