More Parenting Articles
3 Decoration Tips for your Baby's Nursery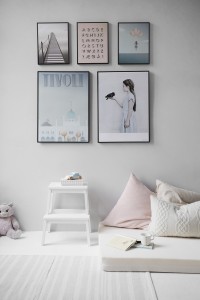 Framed prints and photographs are a great way to align the baby nursery with the rest of your interior style. If you're about to welcome a new member of your family, you're probably in the process of setting up the baby's nursery room. Depending on the size of your nursery, it might take a lot of creativity to decorate it. But even if you're dealing with a baby nursery which is the size of a suburban closet, it doesn't mean you can't find ways to make it cosy and pleasant. Here are 3 decoration tips for a baby nursery:
Make it artsy
Framed prints and photographs are one of the best ways to align the baby nursery with the rest of your interior style. And if you choose styles that aren't particularly babyish, you will be able to rotate your artwork or framed photographs around the house, exchanging it with visual delights from your bedroom and living room. Artwork will add a sense of style to space and ensure that your nursery feels personal.
Paint the walls fresh
Another critical factor that can massively change the look of a nursery is new paint colour on the walls. And it doesn't mean that you should be choosing between pink and blue. For example, shades like green or violet are a little more unexpected. Green is particularly interesting because it feels springlike and cheerful, bringing the outdoors in to create a calm, relaxed space for your nursery. It's also gender neutral and will fit the room as it transforms from a baby nursery to a kid's room.  
Personalised fabrics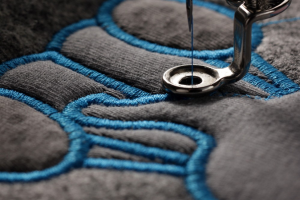 Print fabrics with your own patterns to really make the room unique and personal to you
To make the nursery feel personal and cosy, choose brightly-coloured fabrics that reflect your sense of style and make the room more cheerful. Did you know that you can easily print your own patterns on fabrics and then use them as pillowcases or bed sheets?
Platforms like Ctnbee.com/en offer services such as digital printing on jersey fabrics that allow full personalisation of materials in your space. Sounds like a fantastic idea for a DIY project, right?
Do you have any other ideas for decorating in the baby nursery? Please share them in the comments to help other parents be more creative in building space that feels warm, welcoming, and just delightful.