More Parenting Articles
Dealing with Cliques at Toddler Groups
Written by Svetlina O'Regan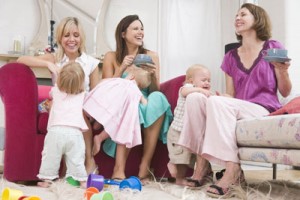 Toddler groups can seem very cliquey, but the other mums may open up after seeing you a few times Attending toddler groups is of course good for children but it can also do wonders for parents. Indeed, it is just as important for mums and dads to build a circle of friends as it is for their children. Some toddler groups are friendlier and more welcoming than others; the organiser's attitude and ethos, the set up and of course the personalities of the regulars will all impact on the feel and openness of the group. One Toddle About reader asked if we could talk about how to deal with cliquey mums at toddler groups so that's what I will be concentrating on. Human beings have a strong need of belonging and acceptance, and women particularly need to form close bonds with other women. This sense of connectedness is important as it provides a securing support network which helps through the ups and downs of life and motherhood. Forming close-knit friendships is totally natural and is actually crucial for emotional wellbeing.
However, when people within that group feel threatened, lack self-esteem or feel anxious in a certain way the group can become closed to others - sometimes even cruel. Whatever our age, rejection and exclusion can be painful and upsetting, especially if we have experienced it in the past.  So if you're trying to join a toddler group but you are finding it unwelcoming or even cliquey, try these six strategies:   Tip #1: Try to be objective & give it a little time Ask yourself a couple of questions first.  Are those women truly closed to newcomers or are they just oblivious because they're busy chatting and are not consciously trying to make others feel welcome?  If it's the latter, they may open up after seeing you a few times. It can take a few weeks for people to warm up.  Some people can be polite but not particularly easy to engage with - and therefore can seem standoffish without meaning to.  Keep trying without expecting much in return and give it some time.   Tip #2: Bring a friend Bringing a friend can give you a boost of confidence.  This can be enough for you to ignore what other, less friendly groups are doing and enjoy yourself.   Tip#3: Seek out the outsiders There is bound to be another mum who sits on her own or with one another person.  Why not join her?  Sitting in a one-to-one setting is an opportunity to make a friend more quickly.  It can be the first step toward creating your own circle of friends at this playgroup.   Tip #4: Laugh it off! Try not to take it too seriously by reminding yourself that cliquey behaviour has its roots in insecurity and a lack of maturity.  This is not an excuse to slag them off but it can help give you perspective on the dynamics of the situation.  Take it for what it is and direct your attention to positive, open people.   Tip #5: Be empowered Avoid falling into the trap of wanting to be accepted.  Doing that is no good for your self-esteem and confidence.  Instead, be polite but seek to get to know people who will make you feel good about yourself.  Keep in mind that you have a choice too as you who you want to spend time with.   Tip #6: Be proactive If after a few times, you still don't feel comfortable at that toddler group, why not try another one?  Different places will suit different people and when you find one that feels right you'll meet people with whom you are more likely to have things in common. Don't stay at a toddler group because your child likes it or just because it's practical.  If you are unhappy there, your child will pick up on your discomfort.  On the other hand if you find a group where you can chat freely and make new friends, he will also feel more comfortable and freer to go make his own friends.  You'll teach him about confidence and being proactive too!   In conclusion… There is nothing you can do to change the dynamics of a toddler group.  The best thing you can do is work on building your self-esteem and confidence by finding people you get on with in a setting that is enjoyable.  This approach will benefit you and your child now and throughout your life.  All the best with your search! If you have any questions or comments, please feel free to email me at svetlina@blossomhousehypnotherapy.co.uk. -------------------------------------------------------------------------------------------------------------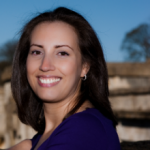 Svetlina O'Regan is on the Toddle About Panel of Experts. She is a therapist and coach who specialises in working with mothers on issues such as stress management, work/life balance and personal development. Svetlina runs courses for women, group coaching and offers one-to-one therapy.  She works with mothers to help them develop themselves so they can create the life they want for themselves and their family. You can contact Svetlina on 07939 598 779 and you can find out more at www.blossomhousehypnotherapy.co.uk.