Go Back
Come Wean With Me! ORGANIX offers Weaning Workshops to help frustrated parents cope with fussy eaters
The first 1,000 days of a baby's life are key to developing their appreciation of good and healthy tasting foods. And there's overwhelming evidence to show that if our little ones' palates are nurtured well, they will naturally learn to choose what's best for them and their precious tummies.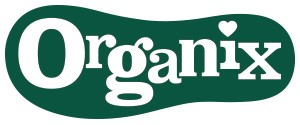 Aware that weaning can come with many challenges, Organix is running a series of Weaning Workshops alongside Food Consultant Lucy Thomas, to offer parents support and advice to help them tackle the common issues that arise during their weaning journey. 
From vegetable dodgers, food spitter, to lump avoiders, these workshops will provide practical and relatable tips on how parents can help their little weaners overcome their early food hurdles and embrace the wonderful world of food!
Over three months, Lucy will host three Weaning Workshops on Organix's Instagram channel. Each workshop will focus on a particular weaning issue that a parent and their baby is going through, and involve a live Q & A with followers, who will be able to post their own questions on the same theme for Lucy to advise on. 
The Weaning Workshops will run as follows:
Workshop one, Friday 16th October 2pm: Mel and her triplets, who are all at different stages of weaning
Workshop two, Monday 2nd November 2pm: Natalie and Louis, the texture hater
Workshop three, Monday 7th December 2pm: Debbie and Sophia, who wont eat anything green
Leanna Rice, Brand & Communications Marketing Manager at Organix said: "Organix are here to support parents through all the stages of weaning. From baby's first tastes through to what we hope will become a lifetime of healthy eating. 
"We're passionate about protecting their precious palates through good quality food made from natural ingredients. And know that this is a journey that starts from those first tastes, and the importance of introducing the wonderful world of shapes, textures, smells and tastes and setting up a good relationship with food early on."
Organix has a range of award winning tasty foods that are perfect for little one's weaning journey from fruity cereals, yummy veg & fruit jars to delicious finger foods, visit the website to see the full range https://www.organix.com/our-foods/