More Parenting Articles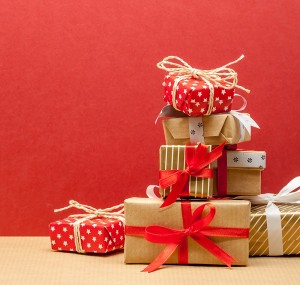 Christmas Presents Below is a list of some of the latest products and gifts for little ones and their grown ups
IZMI LIMITED EDITION BABY CARRIER, £85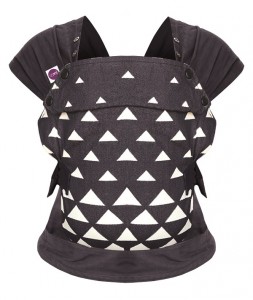 Izmi Baby Carrier Created in the UK in collaboration with babywearing designers Jacq & Rose, the much-love Izmi Baby Carrier is now available in two new, limited edition designs - a Scandinavian-inspired Triangle Print (pictured), and an intricate Kaleidoscope design. Ideal for both mum and dad to wear, the Izmi carrier seamlessly combines the functionalities of a soft structured fabric sling, with the support of a buckled carrier. The Izmi carrier is perfect for safely carrying and bonding with your little - what better Christmas present could there be for a new parent? www.izmibaby.co.uk            
---
Bizzi Growin 2 in 1 Pod Bag, £65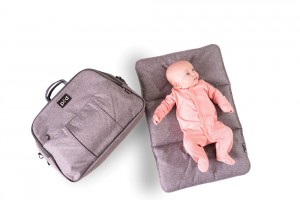 Bizzi Growin Pod Bag This unique 2 in 1 Pod Bag from Bizzi Growin is a changing bag that seamlessly converts into a travel crib. The practical and lightweight bag cleverly adapts to support parents on the go – keeping every little pea happy in its pod! In a few simple steps, the Pod Bag transforms from a useful changing bag into a handy travel crib in under a minute. The ingenious product even doubles up as a removable changing mat, ideal for nappy changes on the go when little ones have outgrown the crib function. www.bizzigrowin.com      
---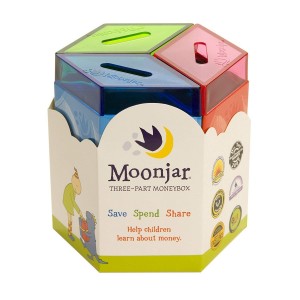 Moon Jar MOONJAR MONEYBOX -  SAVE. SPEND. SHARE, £23.95 (10% OFF WITH CODE TODDLEBUCKS) Moonjar Moneyboxes help children learn about money. With three parts for saving, spending and sharing, children are encouraged to think and talk more about how they use their money. Each Moonjar comes with a family guide and passbook to help children track progress as they work towards their financial goals. Buy from Amazon.           
---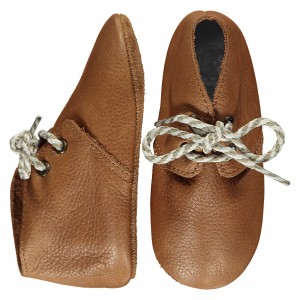 Poco Nido Lace Boot POCO NIDO LEATHER MIDI SHOES, FROM £36 This gorgeous range of quality leather children's shoes, from the award-winning British brand Poco Nido, is perfect for little feet to style out the colder weather this autumn/winter. Available in UK sizes 2- 5, the 100% leather Midi Shoes are ideal for little explorers, whether crawling, walking or jumping. The eco conscious chrome-free leather has a wipe clean surface which is easy to care for, and the suede sole offers grip and protection while still maintaining that important barefoot feel. Available in 4 must-have colours in both a Desert Boot and classic T-Bar design. www.poconido.com        
---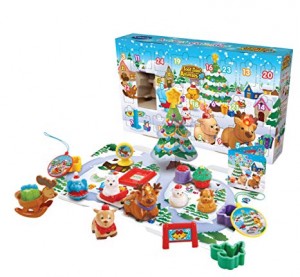 Toot Toot Advent Calendar TOOT-TOOT FRIENDS ADVENT CALENDAR, £24.99 Steering away from chocolate treats, VTech's advent calendars provide little ones from 1 – 5 years with 24 interactive toys - one for each day. Fold down the gift box to reveal a beautiful Christmas scene and use the gifts to bring it to life. Includes a MagicPoint™ Father Christmas and Christmas Sleigh, reindeer, elf and more. Placing Father Christmas on the MagicPoint™ location triggers two sing along songs, fun phrases, music, lights and more! Father Christmas works with other Toot Friends™ accessories and play sets. Available from Amazon.        
---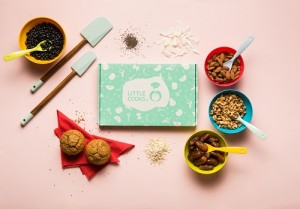 Little Cooks LITTLE COOKS CO, FROM £8.33 PER MONTH Little Cooks Co is a monthly subscription-based recipe kit for kids, packed with all the natural and healthy ingredients needed for a delicious and nutritious recipe. So, whether you're looking for something to do with your little one at home or looking for the perfect gift that's fun, educational and affordable – look no further! www.littlecooksco.co.uk      
---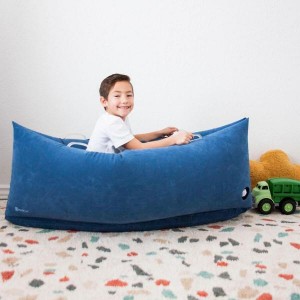 Harkla Hug HARKLA HUG,  £62.99 (20% off with code Toddleabout) Are you looking for a new relaxation station for a child with sensory needs? The Harkla Hug combines a sensory input tool with the fun of a toy! Inflate the Hug and watch your child explore a new comfort spot. Now made with flocked vinyl, this durable peapod is a perfect addition to a sensory room. www.harkla.co/hug          
---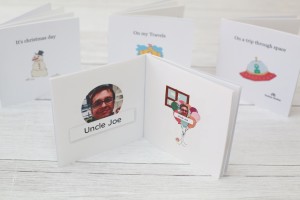 Findme Findme Book FINDME FINDME PERSONALISED BOOKS,  £15.99 + 2.99 P&P (20% off with code Toddle20) Findme Findme is a free app that allows you to create personalised baby books using photos of family and friends from your phone. Add your photos to the educational, interactive book templates in the app and watch as your little one finds their friends and family hiding in the stories! The app is free to download and there are four free books that you can personalise. All books can also be purchased as a printed booklet which makes a lovely Christmas gift.  Download from the AppStore. www.findmefindme.com    
---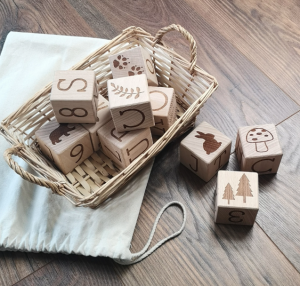 Wooden Friends Blocks WOODLAND FRIENDS PLAY, BUILD & STACK BLOCKS, £35 (15% off with code Toddle15) This beautiful set of hand-carved wooden blocks is designed with little ones in mind. A truly unique gift, providing hours of endless fun - stacking, counting and spelling. It's a real learning toy that comes in its own cotton drawstring bag, making it the most perfect gift. www.little-stories.co.uk          
---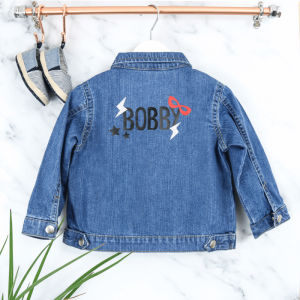 Sonality Denim Jacket SONALITY PERSONALISED CLOTHING, £VARIOUS  (20% off with code TODDLEABOUT20) Sonality specialise in personalised clothing and gifts for babies with a difference - you could say they have added per'Sonality'! Their approach is refreshing, with top quality premium products where the customer has more personalisation choice than ever before. Their clothing really stands out, and so will your little one. Baby denim jackets? Yes please! www.sonality.co.uk          
---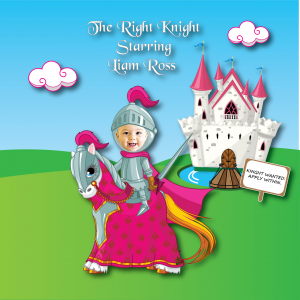 My Personalised Story Book MY PERSONALISED STORYBOOK, £22.99 'The Right Knight', the latest product from My Personalised Storybook, launches on 7th October. This witty rhyming tale features a photo-realistic portrayal of your little hero throughout the story, and - for the first time - on the front cover! Order yours early for Christmas and get £5 off RRP until 30 November. www.mypersonalisedstorybook.com        
---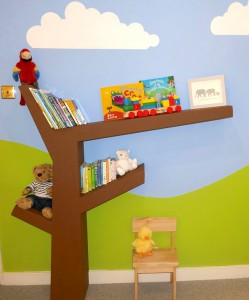 We Like Tree Bookshelf WE LIKE TREE BOOKSHELF, FROM £190, TEEPEE BED, FROM £175, CHAIR FROM £65 We Like Tree produce a range of bespoke children's furniture and environments that are functional as well as stimulating to help children feel comfortable and stimulate their development. Bookshelf in eco friendly non toxic paint also available in beech ply. Solid beech children's chair wayne edge back and seat finished in natural bee's wax. Teepee bed in pine. Available from www.facebook.com/weliketree          
---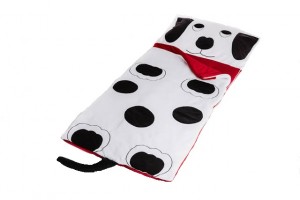 Toddler Dog Snuggle Sac SNUGGLE SAC, £40 (15% OFF WITH CODE TODDLE15) Toddler Snuggle Sacs are the award winning next phase bedding choice after a baby sleeping bag. No more waking up cold in the night. Recommended for easing the move from a cot into a first bed. Machine washable and fully portable too. Available from www.snugglesac.com      
---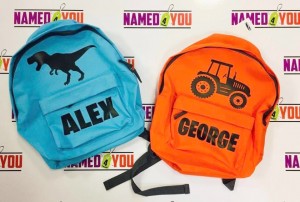 Named4you backpacks NAMED4YOU, FROM £4.99 (5% OFF WITH CODE TODDLE) Named4you specialise in all your personalised needs. They supply and print children's backpacks, children's aprons, water bottles, mugs, stickers, children's umbrellas and much more. Personalised Christmas gifts include Christmas Baubles, Santa Stockings and Christmas Sacks. Available from www.named4you.co.uk      
---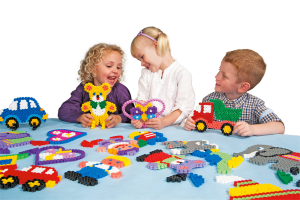 Hama Beads HAMA BEADS, FROM £2 (FREE P&P ORDERS OVER £20) (10% OFF WITH CODE TA2019) Hama Beads are more than 50 years old, so you may remember these colourful iron-together beads. Boys and girls of all ages love them, and now there's a MAXI size range especially for toddlers! Free delivery on orders over £20, and they have a stall at the Apex at the Bury Christmas Fayre - so why not go and say 'hello'! Available from www.hamabeads.com    
---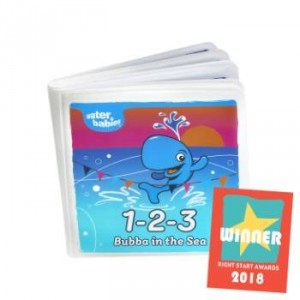 Water Babies Bath Book 1-2-3 BUBBA IN THE SEA BATH BOOK, £5.99 This award winning bath book is guaranteed to entertain your little one at bath time. Help Bubba count his friends and make the noises as he spies the monkeys, ducks and penguins. Helping toddlers at the beginning of their reading and counting journey - with easy to recognise animals, simple counting and early phonics. Available from www.waterbabies.co.uk          
---