Go Back
Choosing the Right Walker
A lot of parents choose to get a walker for their child to help them as they learn how to walk. There are a number of benefits associated with doing this that you should be aware of. When you take the time to get this information, you will be able to make an educated choice. These walkers have a lot to offer children and parents alike.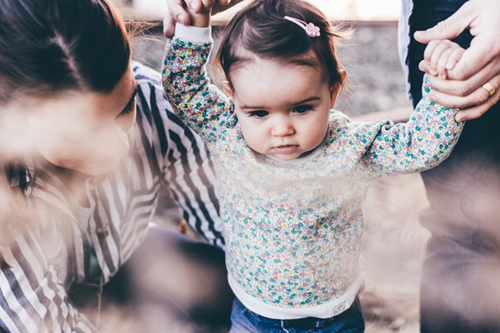 Introducing Your Child to a Walker:
When you are trying to get your child to use their walker for the first time, you'll need to be patient. It is important that you start off slow so as not to overwhelm them. While a walker can be very beneficial to your child, you don't want to push them too much too soon. There will be a certain period of time where they will learn how to use it, but this shouldn't take very long. Go through the list of best walker for a baby by Leslie Berry where you are sure to find the right one for your tiny tot to hop in. 
Keeping Your Child Safe:
One of the main advantages of buying the right walker for your child is that it will keep them safe as they learn to walk. Babies have notoriously bad balance and tend to fall down a lot. A solid walker will reduce the chances of serious injury to your child. They simply push it as opposed to being attached to it. This means that your child will be able to just let go at any time. 
It is Good for Their Physical Development:
While many parents still use traditional walkers with their children, they can cause serious issues with their physical development. A push walker will help your child to start walking without causing any spinal deformities or other issues. While these negative consequences do not occur with all children, it is always a possibility.
Making Walking Fun:
You will be able to find a lot of baby walkers that come with fun little toys attached. These toys often make noises and have moving parts for your child to play with. This will keep your small child engaged while they are making their way around the house. It can make this whole process a lot more fun for them as a whole. There is a chance that your child will start walking on his or her own sooner when they actually enjoy doing it.
You Save Money:
The right walker will ultimately help you save some money on replacements. While you might not need a walker for a very long time, you should still get one that is solid and durable. It is imperative that you search for a walker that has a rugged construction. 
This will also serve to keep your child safe, because you can trust that it won't just fall apart. It should stand strong even your child applies all of their weight to it. If it is too wobbly or cheaply made, your baby might not want to use it at all.
Save Space:
There are certain baby walkers that fold up, which allows you to save space in your home. You should have no problem whatsoever with finding a place to keep it when your child isn't using it. Push style walkers are usually the ones that can be folded up, so you will need to keep that in mind. If you don't have a lot of extra space where you live, this type of walker is definitely a good choice.
Helps Your Child Start Walking Sooner:
A good walker can actually help your baby to start taking its first independent steps sooner, which is always a good thing. It can give your child a way to feel secure while they are learning to walk. This tends to speed up the whole process considerably. While all children are different when it comes to how quickly they develop, this is still something to consider.
Final Thoughts:
Getting a baby walker for your child can help them to start walking solidly on their own in no time. It is, however, essential that you get the right one. These days a lot of parents are buying push strollers because of the many benefits they offer. You certainly want to do your research before buying any walker in particular.