More Parenting Articles
Has you child got a drinking problem?
[caption id="attachment_1572" align="alignright" width="300"]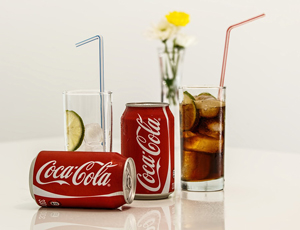 Is your drink influencing your child's drinking habits?[/caption] Parents popping open the cans of fizzy drinks are influencing their children's drinking habits, according to a new expert report, Drink as I do: The influence of parents' drink choices on children [1,2]. On average, children are twice as likely (97%) than other children to drink something that their parents drink frequently. The report shows that children whose parents drink fizzy drinks often are almost three times more likely to drink fizzy drinks themselves than other 4-8 year olds. The study shows one in ten (12%) of all 4-8 year olds had a fizzy drink on any given day, but this rises by 192 per cent to a third (35%) in households where a parent often drinks fizzy drinks. The data contained in the report, commissioned by the Natural Hydration Council, surveyed children aged 4-8 years old, and their parents [3]. Where parents drank fruit juice, children were more than twice as likely (115%) to also drink fruit juice [4]. This shows how parents habits could cause children to fall out of line with the latest healthy eating recommendations. Public Health England's new Eatwell guide, now advises that intakes of fruit juices/smoothies should be a total of 150ml a day as they are a source of free sugars [5].
Whilst more than six in ten (63%) of the children surveyed drank plain water on any given day, the parental influence was still able to impact their overall consumption, with a rise to 87 per cent where parents drink plain water often. For squash, children are half (54%) as likely to drink it on any given day in households where parents drink squash frequently and for sports drinks, indications are that the copy cat syndrome is most pronounced [6].
---
Psychologist, Emma Kenny commented on the report: "Every child is a copy cat kid at heart and parents are their major role models, meaning they pick up on parents' behaviour easily. "As a parent it's essential to provide your children with a healthy mindset, ensuring they are making positive choices when it comes to selecting what their drink of choice will be. "The research highlights that children often mimic their parents selections and this means that parents are in the perfect position to enable the best choice possible. If parents choose plain water as their main beverage, it follows that children will make it their main drink of choice, leading to healthy, hydrated kids." [caption id="attachment_1571" align="aligncenter" width="400"]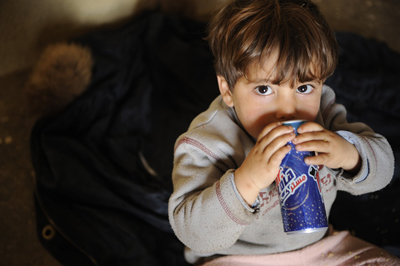 Children are Copy Cats, you are the Role Model!![/caption]
---
Dr Emma Derbyshire, children's nutrition adviser to the Natural Hydration Council and author of the report, said: "It's not that surprising that what parents drinking is having an influence on their children's drink choices. However, what is interesting is to the extent to which habits such as drinking fizzy drinks are being mirrored by children. "The majority of parents are actively trying to encourage their children to have frequent drinks of plain water – but this report shows they must also consider that children may be more likely to be influenced by what they see their parents doing rather than what parents are telling their child to do. If you drink plain water rather than fizzy drinks in front of your child it may help to develop this habit." It is recommended that children aged 4-13 years old should aim to drink 5-8 200 ml glasses of fluid per day, on top of the water provided by food sources [7]. While they can meet their body's water requirements from other drinks, plain water is one of the healthiest ways to hydrate as it has no calories or sugar. The research found that almost all (95%) parents try to instil healthy hydration habits through encouraging their children to drink plain water, yet the average amount parents are encouraging their children to drink (three glasses) is even less than they drink themselves (almost four glasses). In addition, while two thirds (65%) of parents felt Mum had the most influence on a child's drinking habits, one in ten thought 'Dad' had the biggest influence on their child's drink choices and one in ten (11%) thought it was their friends who had the most influence.
---
Drink as I do: The influence of parents' drink choices on children makes several recommendations for parents:
Drink plain water in front of your children and show your child that you're choosing to drink water and be positive about it– you are also likely to feel better for it!  Do this regularly.
Offer plain water throughout the day.  In the morning before school, after school and also check what access children have to water during school time. Some schools will allow bottles to be brought in from home.
Drink plain water as an integral part of mealtimes, with a jug or bottle being placed in the centre of the table.
Have fun with water! Drink out of a different tumblers and bottles, use a straw, add slices of fruit, different shaped ice cubes or even ice cubes with a hint of crushed herbs such as mint.
Parents can also play a key role in helping to educate children about the beverages choices they make and how this may affect their health.
Inform extended family members and other people who look after your child (children) you like them to drink plain water – and not give them too many other beverage treats!
---
About the Natural Hydration Council The Natural Hydration Council is a not for profit organisation dedicated to researching the science and communicating the facts about healthy hydration. Founded in 2008, the organisation is guided by a Scientific Panel to help them communicate how good hydration habits can positively impact the nation's health. Their nine members; Brecon Natural Mineral Water, Danone Waters (UK & Ireland) Ltd, Highland Spring Group, Nestlé Waters UK, Montgomery Spring, Harrogate Water Brands, Shepley Spring, Ty Nant and Wenlock Spring, are all producers of naturally sourced bottled water and represent nearly 60% of the UK bottled water industry*. www.naturalhydrationcouncil.org.uk
---
[1] Request a copy of the full report – "Do as I do": The influence of parents' drink choices on children - from Emma Prince – 07780 009 243 / emma.prince@claremontcomms.com or Monica Wilson – 07789 070 072 / monica.wilson@claremontcomms.com [2] The analysis was carried out by PCP market research. PCP Market Research conducted quantitative research online among 1000 parents and one of their children across the UK. This research was conducted between 13 – 22nd June 2016. [3] The children were aged between 4 and 8 years old and 516 sons were interviewed and 484 daughters. 643 mothers and 357 fathers were interviewed — 859 of them lived in England, 65 in Scotland, 27 in Northern Ireland and 49 in Wales. [4] 34% of all four to eight year olds drank fruit juice "yesterday" and this rises to 73% in households where parents drink fruit juice often. [5]https://www.gov.uk/government/uploads/system/uploads/attachment_data/file/528200/Eatwell_guide_booklet.pdf [6] 46% of all four to eight year olds drank squash "yesterday" and this rises to 71% in households where parents drink fruit juice often. For sports drinks the rise from 2% to 22% is the greatest, however this is on a small original sample size so should be treated with caution. [7] EFSA (2010) Scientific Opinion on Dietary Reference Values for water.  EFSA Journal 8(3):1459.