Go Back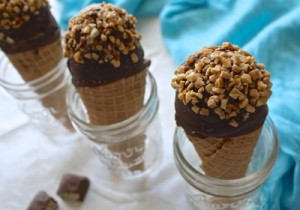 Is this your idea of a nightmare? Then this is the group for you. By Registered Dietitian, Philippa Smith Being a Dietitian comes hand-in-hand with healthy eating, but being the Mum of a 6-year-old with multiple food allergies has sent me on a mission to find alternative food and treats to keep a smile on my daughter's face!  I now realise that living with food allergy is as much a social challenge as a dietary challenge.  Parties, picnics, play dates… aaaaaaaaaaaaaarrgh!  And school dinners??!! Having worked as a Dietitian and being familiar with food allergy avoidance, I confidently march into the supermarket ……. an hour and a half later I'm tired and my trolley is only half full.  What???  Checking food labels has zapped my energy, my hope is gone, do I really want to be confined to the 'free from' section?  Big business for supermarkets, big trouble for my purse.  I now mainly rely on home baking which I find to be cheaper and safer, although there are a surprising amount of alternative foods out there once you know where to look!
My top tip is to plan ahead; a packed lunch for long road trips, homemade fairy cakes for parties, chopped fruit with dairy free yoghurt and sprinkles to jazz up a pudding!  These things all help my daughter feel that she's not missing out.  However as my daughter grows she now notices the differences between herself and her peers, and has started to ask 'why am I the only one that can't have that?' Recognising that food allergy is as much a social challenge, I approached a local mum with two children with allergies and suggested setting up a support group. She swiftly set up the facebook group 'Allergy Parents Warwickshire'. We hope to encourage other parents of children living with allergy to join the group, so that we can meet up and help our children feel that they are not alone.  There are many great online support groups but these tend to be more beneficial to the parent than the child. Visit facebook: Allergy Parents Warwickshire and come along to our next social get together.   It's a chance to grab a cuppa, have a chat and let the children play.
---
[caption id="attachment_1958" align="alignleft" width="247"]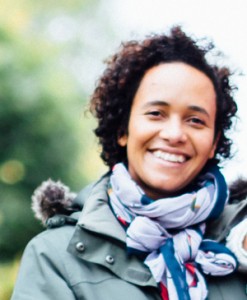 Philippa is a Register Dietitian with over 10 years clinical experience[/caption] Philippa Smith is a Registered Dietitian with over 10 years' clinical experience in both hospital and NHS community settings.  Philippa currently works freelance and specialises in maternal and infant nutrition, offering advice to individuals and groups in Leamington Spa and Warwick. Find out more at www.feelfoodfriendly.com or contact Philippa on feelfoodfriendly@gmail.com.