Go Back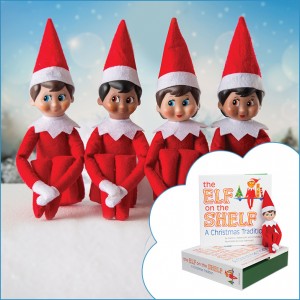 Straight from Chanda A. Bell, co-creator of The Elf on The Shelf: A Christmas Tradition, come 5 great ideas to make the most of the festive season with your little ones:
For our family, Christmas truly is—and always has been—the most wonderful time of the year! That's due in large part to our family's Christmas tradition of spending the holidays with one of Santa's scout elves, or The Elf on the Shelf®, and also because we get to be together as a family. When the kids are out of school, and we're all gathered together, it's the perfect time for quality time. If you're looking for festive, fun ideas to keep your little ones entertained this Christmas, try out some of our family's favourite festive holiday activities:
Build a snowman! Breathing in the crisp winter air can be exhilarating for the whole family—especially kids who have a pile of pent up energy from being inside. Even if there's no snow, your family can partake in the fun by making snowmen out of moulding clay, biscuit dough or papier mâché.
Teach little ones a valuable lesson by giving back to those less fortunate. You could donate jackets, toys or other wintertime necessities, or volunteer as a family at a local soup kitchen or gift donation centre. Christmas helps us recognize how truly fortunate we are to have shelter, food, friends and family, and it's simple to pass that feeling on to others!
Make your presents even more personal with decorated wrapping paper. Use plain brown packing paper and let children draw Christmas scenes (including a picture of their scout elf!) and stick on glitter and sparkly snowflakes.
Christmas wouldn't be Christmas without delicious food, and getting children involved in baking is always a good thing. The possibilities are endless here, gingerbread men, frozen s'mores, chocolate Yule log…
And whatever you do, don't forget this top tip for Christmas: spend the holidays with The Elf on the Shelf® to create a fun-filled season! Each night you can gather your little ones to read the magical story The Elf on the Shelf: A Christmas Tradition, and each day you and your children can engage in the fun tradition of finding your scout elf in a new hiding spot.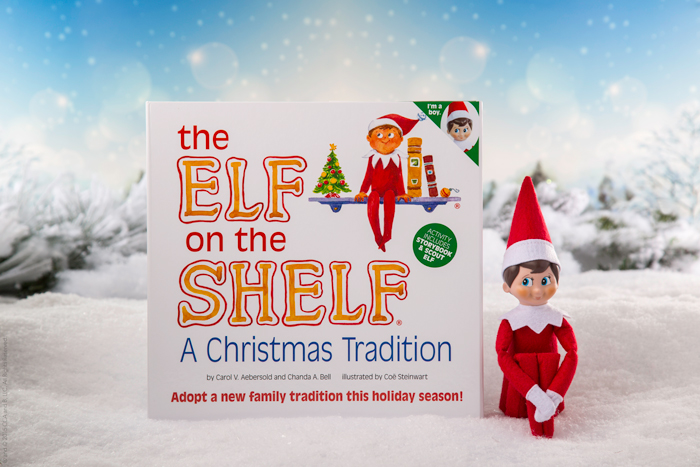 The Elf on The Shelf: A Christmas Tradition is a magical story that explains how Santa's scout elves help him manage his naughty or nice lists. Each illustrated, hardback book comes as part of a box set that also includes one of Santa's scout elves, whose job is to watch during the day and report to Santa every night. When a family adopts a scout elf and gives it a name, the scout elf receives its Christmas magic and can fly to the North Pole each night to tell Santa Claus about all of the day's adventures. Each morning the scout elf returns to its family and perches in a different place to watch the festive fun, creating a unique family moment. Children love to race around the house and see where their scout elf has landed. Written by mother–daughter duo Carol Aebersold and Chanda Bell, The Elf on the Shelf® is a personal family tradition that they would like to share with others. Bell is the daughter in the publishing duo and the co-CEO of the books' publishing company, Creatively Classic Activities and Books (CCA and B, LLC). As the company's creative force, Bell is credited with expanding the company's line by four titles in the past year and overseeing its successful growth outside of the literary arena as well. Bell's determination and masterful marketing efforts helped The Elf on the Shelf® become a household name that has garnered the praises of national media and landed atop the best-seller lists of major publications. Below she shares her tips on making the festive season even more magical.
---
  Article supplied and written by Chanda A. Bell, co-author of The Elf on the Shelf: A Christmas Tradition