Go Back
Borrow and Nest Plastic-free Toy Rental
Founder, and first time Mum, Kate was keen to fill her baby's day with fun and play but was conscious of the impact that a constantly updated toy basket had on her purse, her home and on the planet. So, while on maternity leave, she created the concept for Borrow and Nest. Borrow and Nest is a more sustainable solution to playrooms full of unloved toys. The rental subscription enables families to borrow and swap from a curated collection of beautiful wooden toys, without contributing to plastic-waste.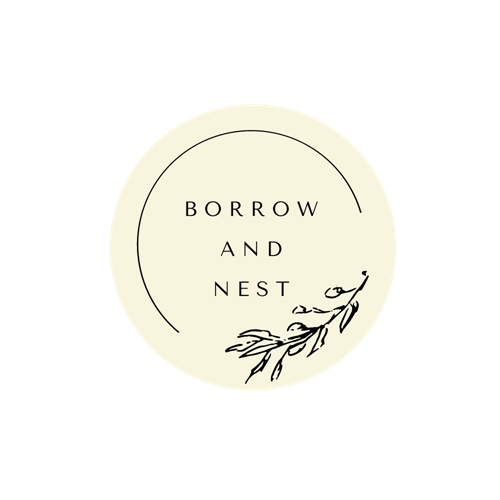 With children, parents, and the planet in mind, Borrow and Nest toy rental keeps homes full of play and free of clutter. Although tempting when surrounded by images of picture-perfect nurseries, keeping up with children's trends is an expensive habit. We have seen how quickly children can accumulate, and then lose interest in, baskets full of toys. Children have on average four* toys they have never played with, and 47%* of parents say their children can get bored of new toys in just seven days, then there's trying to find somewhere to store them!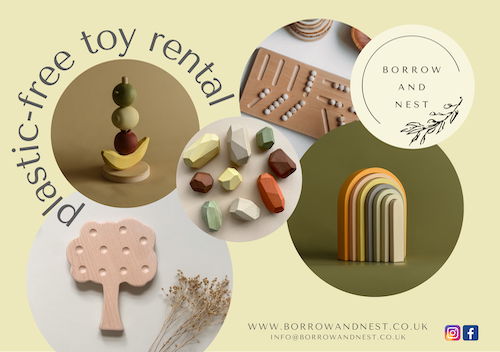 Borrowing instead of buying new helps to encourage a circular economy, reduce plastic consumption, extend the toy's lifecycle, and reduce the number of unwanted toys ending up in landfill. Research also shows that fewer toys can help develop imagination, concentration, and patience. It is a cost-effective way of following children's developmental stages of play, and there is less to tidy up at the end of the day! Borrow and Nest also aim to normalise preloved toys by teaching children about the importance of sharing and a sustainable culture. Their toys are preloved but create brand new memories wherever they go.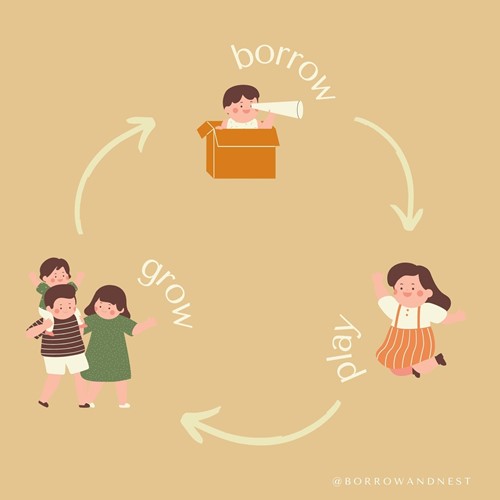 Borrow and Nest only stock wooden toys as they are proven to possess antibacterial properties, are less likely to break and shatter, have a longer lifespan, contribute to tactile play, and are more environmentally friendly than their plastic alternatives. Hand chosen for their style and simplicity from award-winning designers like MinMin Copenhagen, Wee Gallery and Bezisa, Borrow and Nest toys look just as lovely when left on display around the home. Whether it's pieces of stacking fruit carved in muted pastels, or balancing stones in earthy tones, Borrow and Nest hope to help families maintain calm living spaces without the need for unlimited storage.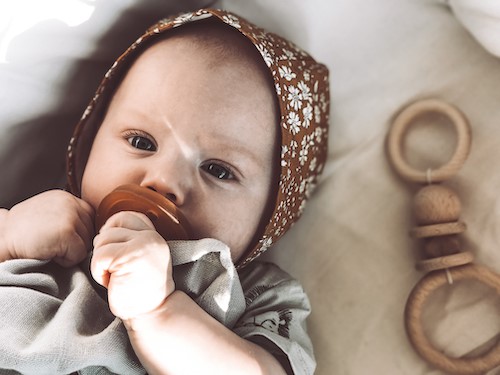 The subscription is £23.99 a month (including one delivery) and enables you to borrow two wooden toys at a time, worth up to £150 in retail value! So not only is it great for the planet, it's six times more cost-efficient than buying new! Based in Sheffield, Borrow and Nest deliver nationwide and offer free drop offs and collections for customers local to the S7 area. Monthly subscribers have the freedom to choose which two toys they'd like to borrow at a time, and for how long. All toys are thoroughly inspected and cleaned in-between customers before being delivered in plastic-free packaging. They also sell gift cards, perfect for new parents and special occasions!
www.facebook.com/borrowandnest
*Source: The British Heart Foundation.