More Parenting Articles
Baby swim school owner shares her top tips for a safe summer
With 2022 signalling the return of international travel, families from across Buckinghamshire, Bedfordshire, Northamptonshire and Oxfordshire will be packing their pool inflatables and suntan lotion for their first foreign summer holiday in more than two years. With the increase in footfall at pools and resorts this summer – both home and away – water safety should be at the forefront of parents' minds.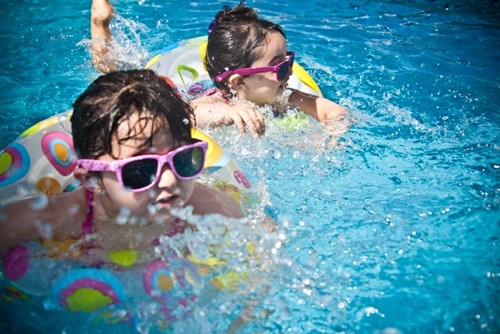 Tamsin Brewis, owner of local baby swim school Water Babies Bucks and Beds, is sharing her top tips on how to make sure the whole family can have fun at the beach, at water parks and by the pool this summer.  
At the beach
Make sure your whole family understand the warning flags and signs on beaches - and remember that these can differ from country to country. You can often find these at the main entrance to the beach and, in most cases, these will either be translated into English or include simple diagrams and images, so the warning signs are really clear. Snap a photo so you can remind yourself of these throughout your visit
Be aware that the most common time for children to have accidents on holiday is within the first hour when parents are busy trying to get everyone settled – this risk is even higher if everyone is excited by the first family trip to the beach of the season. Encourage children to stay with you for the first 30-60 minutes after arriving, and agree a meeting space if you do get separated
Don't let your children swim near or dive from rocks, piers, breakwaters and coral. Try and avoid settling near these spots as seeing older children attempting these dangerous jumps can sometimes be too tempting for little ones to ignore
Inflatable dinghies or lilos are a well-known hazard – there have been drownings as people on inflatables are blown out to sea and get into trouble, so don't use them in open water
And don't forget that there is often very little shade on the beach and the sand can get very hot so encourage your children to wear beach shoes.
At the water park
A full day at the water park is a real highlight on most family holidays, but remember to pack for all eventualities. It's likely that you'll be outside in the heat for most of the day, so remember to dress yourself and your children appropriately to keep from getting sunburned, experiencing heat stroke or getting dehydrated. This includes wearing water shoes, a hat and a loose T-shirt when you need a break from the water, and sunglasses. Be sure to keep an eye on younger children and monitor how much time they have in the direct sunlight
It's easy for little ones to get caught up in the excitement, but it's important to remember not to run around the park, to keep everyone safe. Running on slippery surfaces can be very dangerous, so avoid any nasty falls or accidents by walking slowly with your child by your side when moving from pool to pool
There are different areas with varying water depth levels at most water parks. Keep younger children and toddlers in the shallow play areas. Most water parks have a zero-depth entry pool with sprays, fountains, and water games that may be better suited for your younger children than going on any of the water slides or in the pool. And they're still lots of fun!
At the pool
Once you're back in the comfort of your hotel, with the appeal of sun loungers and a good book, it's easy to get distracted for the few seconds it can take for the worst-case scenario to happen. But it goes without saying that you should never leave your little ones alone in the pool, even if they know how to swim. It only takes seconds for a child to drown, and if you're not watching, you could miss something. Stay in the water, and when you leave, do it together. When swimming, keep your little one within arm's reach. This way, you'll be able to reach your child if you need to, and they can reach you if they find themselves in trouble
Establish pool safety tips and rules that control who uses the pool and under what circumstances. Keep the rules simple, straightforward and easy to remember 
Never swim without a grown-up in the pool.
No diving.
No running around the pool.
Remind your little ones of the rules regularly to help them remember them and to reinforce them. The more you talk about rules with your kids, the easier it will be for them to remember their responsibilities. Be consistent in your enforcement of the rules, so your children will be clear and understand that you really mean it.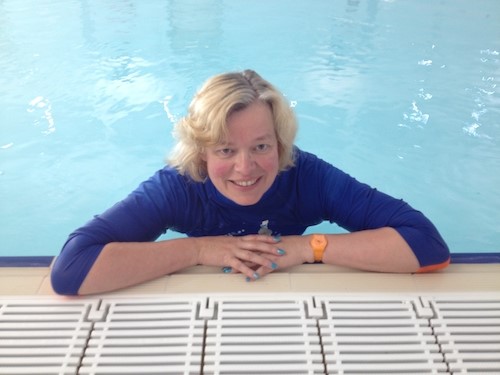 Tamsin summarises: "Keeping an eye on your loved ones and making sure you're enjoying time with your family is a real balancing act. The best thing about these tips is they take very little time to implement but can make all the difference. With the sun shining and families enjoying foreign travel again, it's no wonder families are itching to get out and about, and by bearing the above in mind, you're guaranteed some safe fun in the sun!"
For more information about Water Babies Bucks and Beds, visit www.waterbabies.co.uk/lp/baby-swimming/bucks-and-beds