Go Back
Baby Proofing for Your New Bundle of Joy
Planning a home, keeping the safety of a new born baby in mind, requires a deep look into each and every room to check on the surprising hazards which may pop up once your bundle of joy begins to crawl, walk and climb.
Having said that, the best time to baby proof the home is well before the toddler arrives, as preparations may take as long as three months to take shape. So go through this baby proofing checklist to secure your home and your newborn from emergencies.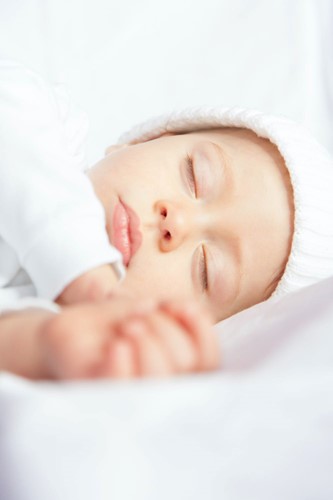 The Nursery
Since this is where the baby will spend the first few months of life it should get top priority. Ensure that the painting or wallpaper work is completed at least eight weeks in advance to avoid exposure to any potentially harmful fumes.
Place baby wipes and other supplies where you can reach them but the baby can't. Position the crib away from heaters, lamps, cords and windows.
Anything that can harm you while you have the baby in your arms needs to be addressed. This could be wobbly furniture or slippery floors. Put a thick rug or carpet under the changing table and on the floor where the baby may be placed.
The Kitchen
Install childproof locks on the kitchen drawers that store harmful products once your baby starts climbing. Put covers on the stove knobs to prevent the baby from turning on the flame.
The Living Room
The living room poses the biggest risks as it has a lot of furniture. If there are sharp edges then there could be an injury risk in the event of a collision. You should opt for rounded tables or trendy furniture choices with storage.
When dealing with upholstery, use one that cleans easily and is high on performance. For electrical outlets, especially near the ground, look for childproof coverings. Avoid cords on the window blinds as they can pose a strangulation hazard.
The Bathroom
As bathroom is the place where you keep your cleaning supplies and medications it requires extra babyproofing attention. Items such as laundry pods, hand sanitizers, prescription medicines and disinfectants should be kept well out of reach of children of young age by putting a latch on the cabinets. Use the thermometer to check the baby's bath water is at a safe temperature.
A Few Final Tips
 If there is any place you want to keep off-limits to the baby, place an entry gate at the entrance and exit of that room.
If you keep indoor plants, make sure they are of the non-toxic variety.
Vacuum the house regularly to suck up things like loose change, pins, paper clips or any small item which the baby may swallow and cause choking.
Place locks on the cabinets that store liquor as alcohol is harmful for young children.
Cover the heating vents and radiators to avoid burns.
Keep the batteries used in toys safely stowed as in case of leakage they can cause burns.