Go Back
A Special Kind of Holiday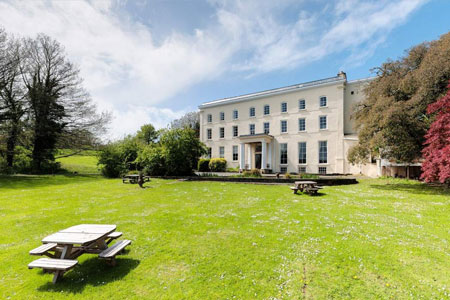 Real Family Holidays are all about encouraging people to discover and experience the natural world. Editor's Review, Our Real Family Holiday in Orielton, Pembrokeshire, August 2017. Written by Tim Freed Last August we had an amazing holiday with Real Family Holidays, who have sites in stunning locations across the UK - we were in Pembrokeshire in Wales. We loved it, and I think you might too. Let me tell you why… Firstly, these holidays are stress-free. They are full board, so there is no cooking or washing up to do, and no food shopping. Hooray! The buildings are in some of the most beautiful parts of the UK, and the grounds are safe with plenty of space to play and explore. The day trips were amazing. From our base in Pembrokeshire, we swam in the sea and built sandcastles; the children learned to be knights at Pembroke castle; we saw a Bird of Prey display; went crabbing; and enjoyed a boat-trip to Cromer island. There was so much to do.
Real Family Holidays are all about encouraging people discover and experience the natural world and they offer a free (optional) daily activity for families to enjoy that gets everyone outside, enjoying nature. As a result, we took part in mammal trapping, a bat walk, a mini-beast hunt, orienteering and a bonfire evening to name just a few activities. So what's the catch?! Well, the first thing to cover is that whilst the accommodation is very comfortable, it isn't luxurious. Real Family Holidays are run by the Field Studies Council which means that during the year, these same buildings are used for school field trips. So, for the most part, you'll be sleeping in bunk beds and your family will all be in the same room. One of our fellow holiday-makers described it to me as "really posh camping" – which sums it up pretty well. But the main thing that will turn some people off this holiday, is exactly the same thing that really made it for us – it's the communal nature of the holiday. [caption id="attachment_2694" align="aligncenter" width="450"]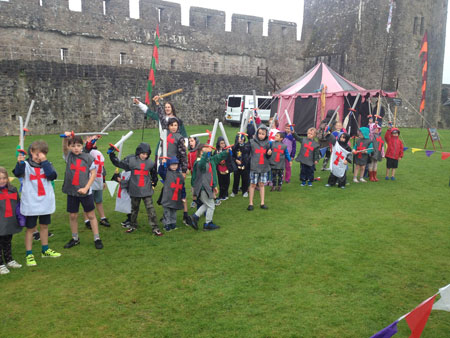 There are Free (Optional) daily activities on offer for families to enjoy that gets everyone outside and enjoying nature.[/caption] You get the privacy of your own bedroom and everyone tends to go off on their own for day trips, but other than that, the rest of the holiday is very much a shared experience. Everyone eats together, the living rooms are all communal, and you enjoy the activities together as a group... That's not to say you can't find some private space - the buildings and grounds are BIG - but if you want to cut yourself off from the rest of humanity for a week, then this isn't the holiday for you. For us, the chance to meet new people and make new friends was the aspect of the holiday that we most enjoyed. The children had made friends within minutes of our arrival, and we weren't far behind. The very first evening we spent enjoying a bottle of wine in the sunshine on the front lawn with some of the other parents, whilst children of all sizes ran around soaking each other in a water fight. Probably because of the nature of the holiday, it seemed to attract like-minded families and we honestly got on well with everyone there. Sharing the holiday with new friends in this way made it a truly unforgettable experience, and we'll definitely be enjoying a Real Family Holiday again very soon. For location details and dates, visit http://www.real-family-holidays.org/. Special Offer for Toddle About readers! Quote 'Toddle 10" and get 10% off your booking.