More Parenting Articles
7 Tips and Ideas to Heed When Decorating your Kid's Playhouse
Are you wondering how to decorate and furnish a playhouse? Maybe the design is dragging your kid's moods down, or you want a fun place that they can call their own while adding a personal touch.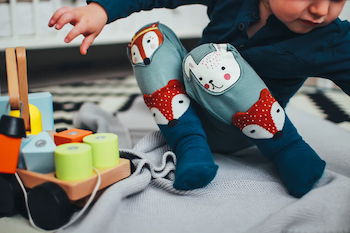 Kids can be challenging to please at times, even with the most expensive toys, and those large playhouses that resemble adult homes do not satisfy them. As kids would still prefer more imaginative play options. So why not create a space where they can feel happy and comfortable?
Maybe it's time to spruce up your kid's playhouse with some creative ideas and new designs. A playhouse offers the perfect space to showcase your child's unique style and interests, but don't feel limited in your design choices. There are many options for designing a playhouse, below are tips and ideas to decorate your kid's playhouse.
Decorate the Floor
One way to decorate your kid's playhouse is by using floor coverings like carpets or decorative rugs. You can consider rugs that look like grass, AstroTurf, hardwood floor, or carpet made from cork to make the floor more cushioned and softer. If you don't like the idea of adding carpet or rugs to the floor, then get some indoor or outdoor vinyl tiles to give it a different look.
Table and Chairs
A table and chair set in your kid's playhouse can give them a new spot to enjoy their snacks or meals. If you have toddlers, you could add a toddler table and chairs set or a booster seat to make them feel special. If you want a playhouse with a rustic touch, you could go for a small wooden desk with a chair.
A table and chair that can be used for writing, drawing, or doing some arts and crafts, is a perfect addition to your kid's playhouse. You can go with a regular table and chair set for more play space if you have older kids.
Add Decorative Lights
Decorate your kid's playhouse with lights; they are great for creating ambiance and a unique look. You can use string lights, hanging globe lights, multicoloured party lights, or LED tube lights. Floodlight lamps are also great in illuminating the entire area and provide a more festive and cheery vibe.
Beautify the Windows
Decorate the windows using some vinyl or paper with designs that coordinate with the walls. You can either paint the windows to match the surrounding walls or use the remaining wallpaper from other parts of your kid's playhouse.
You could also use some painted cardboard to stick on the windows to create new designs, add some curtains or blinds for each window. If you want the windows to open and close, then add a window valance that you can lift up or down if necessary.
Shelves and Storage
Shelves and storage are another essential part of your kid's playhouse. You could add shelves on the walls to store toys, books, or items like scarves or hats. If you want your kids to have more room for their items, you could use a storage ottoman or wall hooks to store their stuff. You can also add a small desk with storage underneath the table to give the kids more room for their items.
Decorate With Your Kids
Decorating your kid's playhouse can be a fun project for you and your child. You can let your child help you decorate the playhouse to have a good time and express their creativity. Let them choose where to place pictures or posters on the walls and the furniture they want in the playhouse.
You can also let them pick some designs for the flooring or paint some of the walls with their favourite colours. It is a great project with your child and a fun way to get them involved in the decorating process.
Creating a Theme and Designing the Walls
If you want to make the walls more attractive, then apply wallpaper. It is relatively easy and allows you to create a unique design; it is best to use adhesive, removable wallpaper to remove easily without damaging the wall. Moreover, for the theme of the playhouse, you can have some fun with colourful designs, add murals and poster art, paint the walls with colours that match the storybook character to add to the playhouse's design.
You can also go with colour schemes that are not too childish but still fun for kids, like bright blues, greens, and yellows. These colours create an atmosphere that will encourage your kids to play in the house.
Takeaway
A playhouse is a good way to encourage your kids to have fun and play. But, it can also be a place where your child can learn and grow. You don't have to go overboard with designing the playhouse, but use this as an opportunity for your child to express their creativity. Start with a simple playhouse design and add on their favourite details to make the playhouse perfect for them.