Go Back
5 Things To Consider When Choosing Toddler Clothes
Looking after toddlers would always require plenty of energy as they like to explore and play the entire day. And, while keeping up with their activities, you need to ensure they're comfortable wherever they go. So, as you choose the perfect toddler clothes, you shouldn't base your decisions solely on the design; there are many other factors to take into account.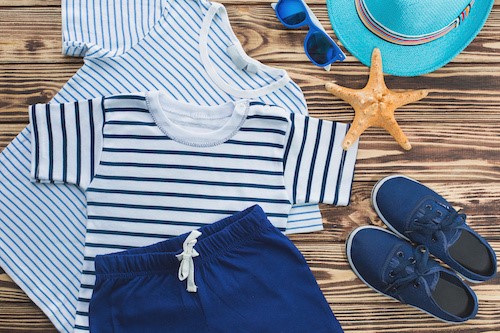 As you shop funky toddler clothes, or even for classic ones, refrain from purchasing the cutest one on the rack, no matter how irresistibly adorable it is. Instead, check out the following factors to make a more informed decision:
1. Fabric 
One of the most important things you should look at when buying children's clothes is the fabric. Since your toddler will be extra active, anticipate that they'll be producing so much sweat. To help your child feel comfortable and cool even in the hottest weather, you should pick clothes made of cotton as they could help absorb sweat quickly, and they're breathable as well.
Cotton toddler clothes would help make your child feel comfortable even with the spike in their energy levels. Moreover, since this type of fabric is gentle, it'll work great even with the most sensitive skin, making it a great fabric choice for every kid. The cotton's soft texture will help promote maximum movement, allowing them to jump comfortably, bend, and run around anyhow they want.  
2. Size 
Toddlers grow up incredibly fast. You'd be surprised to see their pair of pyjamas won't fit their body even just after two to three months of use. To maximise the lifespan of every toddler clothing piece you'll purchase, don't go for ones that fit them to a T; instead, opt for clothes that allow for more room for expansion. This would help you maximise their usage for at least a year or more.  
When choosing the size of toddler clothes, go one size larger than your kid's current measurements, although you also have to ensure that they fit snugly.
While wearing skinny jeans work well with adults, your toddlers might have difficulty walking in them, especially if they're still wearing bulky diapers. To allow your child to feel comfortable, try to go with loose and relaxed sizes.  
3. Cost 
As sad as it sounds, kids grow up so fast. Of course, as they grow, they need to have clothes that match their size comfortably. With this, you'll need to purchase a new set of clothes at least every six months to keep up with your growing child. With this in mind, you'll be surprised about how much you actually spend on clothes your child would only get to use a few times for a couple of months.  
When shopping for toddler clothes, try to be cautious about their costs. Would the high price tag be worth it, especially if they're only going to use it a couple of times, or maybe even once just for a special occasion?  To prevent yourself from building a pile of small and expensive clothes, making you waste money, you should consider shopping for discounted but quality pieces, or visit stores that offer much lower prices on kids' apparel.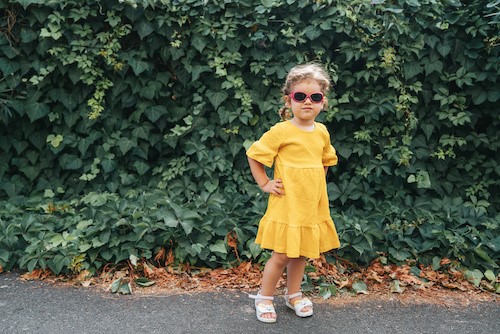 4. Colours And Patterns 
When buying clothes for your children, it'd always be great to mix and match different types of clothing items. However, putting together the perfect outfit with extremely loud colours might be difficult to pull off. To allow yourself to blend various cute combinations for your toddler, you should be very specific with your colour and pattern choices.  
Ideally, you should have a neutral or basic colour of each piece of clothing your child has. For example, they should have a plain white shirt, blue jeans, a black skirt, and beige shorts. With neutral colours and patterns, you can easily incorporate them with any of your toddler clothes and allow them to blend seamlessly with one another. This will help create the perfect outfits for your little one!  
5. Be Weather-Wise 
No matter how cute those long-sleeved dresses you see hanging on the rack, you shouldn't purchase them, especially if the weather doesn't call for one. Your number one priority should always be your child's comfort. Even if they don't complain about it verbally, they might already be feeling extremely uncomfortable, which might affect their still fragile health.
As you select toddler clothes, ensure that they fit the current weather conditions of your environment, especially if you're planning to have your kids wear them immediately. To be safe, you could try to purchase at least one clothing item for each weather condition. Doing so will help keep your kid feeling comfortable at all times.

The Verdict 
Picking the best toddler clothes isn't a walk in the park. While there are plenty of great designs that you can pull off the rack, you need to be careful about their materials and design. Your priority should always be your child's comfort, so they can move freely in any way they want to.