More Parenting Articles
5 Best Watches for Busy Mums
If you are a mum who is always on the go, then you know how important it is to have a timepiece that can keep up with you. Not all watches are created equal – some are designed for busy mums like you. In this article, let's discuss the 5 best watches for women will all the trinkets needed. These pieces have features that will make your mummy hood easier. Learn more about these feature-packed watches and find the perfect one for you.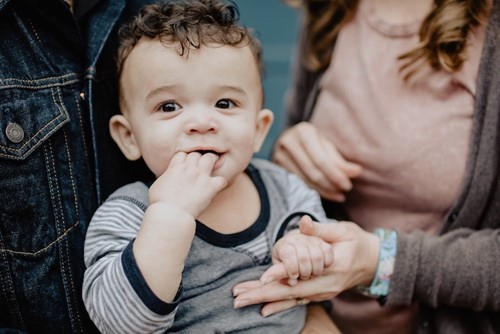 The Apple Watch Series is a life-saver for busy mums. It has all the features that made previous models great, like cellular connectivity, GPS, and a large display. You can also consider a rubber strap for Apple Watch 6 to add new colours to the apparel. The gear adds some new features that make it even better for mummies. The biggest addition is an always-on display so you can see the time without having to raise your wrist. Apple Watch 6 also has a new Blood Oxygen sensor that can track your oxygen saturation levels throughout the day.
And if you're worried about scratches, don't be – the Apple Watch Series is made from tough ceramic and sapphire crystal materials.
Price: £335.
The Project Nursery Smartband is a wearable device for brand-new mums to keep track of their baby's health and activity. The Smartband has a built-in microphone so you can listen to your baby's heartbeat, as well as an LED display that shows you the time, date, and temperature. It also vibrates when your baby moves or makes noise, so you'll never miss a beat.
The Smartband syncs with an app on your phone, so you can see your baby's progress over time. The timepiece also has a nightlight function, so you can check on your little one in the dark.
Price: £12.60.
Consider the Reliefband watch when pregnant as an ace sickness solution. The piece is an FDA-cleared, drug-free motion nausea-relief band. It uses gentle nerve stimulation to block the nausea center of the brain.
You can customise the intensity of the pulses with a simple push-button, and it's water-resistant, so you can wear it in any environment. The Wristband also comes with a carrying case so you can take it with you on the go. Reliefband Sickness Wristband has hypoallergenic conductivity gel to apply.
Price: £125.
Potty Watch is a fun and easy way to potty train your child. It's a watch for toddlers that vibrates and plays a tune every hour. But if your baby doesn't want to wear it or you're afraid they will lose it, you can wear the watch as well. The band is quite adjustable to suit the kid's and adult's wrists.
The Potty Watch has a built-in timer, so you can set it for up to 12 hours. And it's water-resistant too. The Potty Watch comes with a parent guide and sticker chart to help with potty training success.
Price: £19.
Fitbit watches are an ideal option for mums who are always active. This Fitbit piece tracks your heart rate, steps, and sleep. It also has 20+ goal-based exercise modes to help you stay active. The Charge has a battery life of up to seven days and is water-resistant. You can also see call, text, and app notifications on the screen.
Fitbit Charge 5 helps you recover with stress-management tools and guided breathing sessions. This watch also allows you to control your music and use your voice to set alarms. The Charge is available in different colours to fit your mummy style.
Price: £125.
What to Look for in a Watch for Busy Mums - The Mummy Guide
When your life is bouncy, it is vital to have a watch that can keep up with your routine chores. Consider these points when choosing the best watches for busy mums:
GPS tracking so you can always know where your kids are.

fitness tracking options to help you stay active and healthy.

water resistance, so you can wear it no matter what the weather is like.

long battery life, so you won't recharge the piece all the time.

comfortable design to wear and looks good too!
Frequently Asked Questions
How Can a Watch Help a Busy Mum?
A solid watch with GPS tracking can help you keep track of your youngsters. Fitness tracking features can help you stay active and healthy. Water resistance can help you wear it no matter what the weather is like. And long battery life can help you avoid having to charge it all the time.
What Are the Best Watches for Busy Mums?
Look for a timepiece that offers GPS tracking, fitness tracking features, water resistance, long battery life, and a comfortable design.
How Much Do Watches for Busy Mums Cost?
Quality watches with all the bells and whistles needed typically cost between £85 and £420. However, there are some watches that cost more than £420. For instance, luxury brands offer smartwatches that are worth thousands of pounds.