More Parenting Articles
5 Activities to Boost Your Child's Wellbeing
It has been well-reported that the COVID pandemic and successive lockdowns have had a negative impact on the mental health of both adults and children. Emily Marshall, a mental health activist, shares some activities here that can help all of us to help our little ones (and ourselves at the same time!)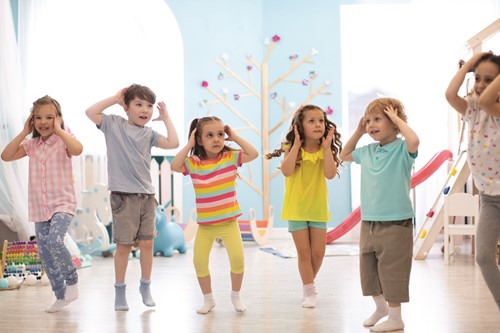 1.     The Power of Imagination
A great tip to help boost your child's wellness is to take them outside in any outdoor space and ask them to pick out 5 objects they can find e.g. a leaf. Once they have the objects, ask them to make up a story that features the objects they have found. 
Not only is being outside and exploring good for them but when they are making up the story, they will be fully immersed in their imagination and anything that was worrying them will feel calmer during that time. It's a great way to relax both their body and mind all at once. 

2.     Pay It Forward 
Being kind and making others feel good helps us to feel good. Ask your child to write what they like about a friend and then get them to post it to a friend. If possible, get the parent/s of the other child to do the same. This way they are being kind but also building self-confidence. 

3.     Drink Drink Drink 
There are studies to show that not drinking enough water each day contributes to anxiety. Try and get your children to drink enough water by making it fun. Each hour, get them to drink water out of something different like different coloured cups, a bowl, an egg cup etc. Make drinking water fun rather than a chore. 

4.     From Bowl to Soul 
Cooking is a good way to relax. You could look through recipes online or in cookbooks if you have them and see if there is anything that your child would like to make. Or you can get them to make up their own recipe! It's a fun activity to do together and will let them be creative and, who knows? They might really get into cooking, which will help with their overall wellbeing by helping them to understand what ingredients go into the food they are eating. They can then make enough for family or friends to come over and eat as well.
 
5.     Dance Party 
Dancing is always good, regardless of whether you're and adult or a child, regardless of whether you are good at it or not. So why not put on some of your favourite music and dance your heart out? It will help release endorphins and make you feel better – yes, both adults and children! 
Esther Marshall is a Diversity and Inclusion expert, mental health activist and the author of the The Sophie Says children's books series – which make life's most important lessons fun to learn