More Parenting Articles
3 Tips for Raising a Child in the City
Living in the city can have a number of benefits and experiences that may not be found in a more rural location. However, there are also some considerations that you might need to make, especially as your child starts to grow and venture out more on their own. By thinking about these different aspects earlier on, you might be able to put plans in place, and properly educate your child, so that they are able to reap those benefits and be able to avoid dangers and difficulties.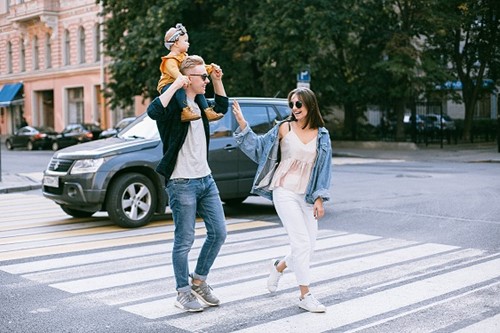 The cost of living can be higher when you live in a more densely populated area. Due to this, you might want to think about the ways that you can financially aid your child, especially once they reach an age where they want to move out of the family home. It may not be possible for you to greatly help your child in this area, due to your own financial needs, however there are ways that you can give them some level of assistance. Starting an ISA through Wealthify when your child is young means you will have a longer amount of time to accrue savings. This, along with the interest that can be paid, could go towards your child's deposit on a home, or rent for a few months. While you might want them to be able to stand on their own two feet, some financial aid could put them in a much better position to be able to do so.
Many city-dwelling families forgo the use of a private vehicle in their household, thanks to the number of public transport links available to them. While you may have had a great deal of time to understand which are the most reliable, as well as to learn how to use them, this can be quite daunting for a small child. In the early years, they may rely on you to manage tickets and stops for them. Yet, in years to come, they may need to navigate these systems on their own, such as to get to school. Spending some time on outings showing your child how to purchase tickets, and even to plan journeys, could be invaluable, especially during peak times.
When you think about how many people reside in the city, you may feel some level of understandable concern about your child going out alone, especially at night. By educating them about how to stay safe when walking around the city, even before they are likely to go out without you, you may be able to give them an understanding of the types of behaviours which could keep them safe. It is, after all, far better to make sure that they are prepared, than to assume things will be alright with no real education.
Living in the city means that you may be closer to a number of amenities that can help you when raising a child. By considering a number of safety aspects, as well as the ways that you can aid your child as they grow, you may be able to prepare them to also manage independent city life.