Go Back
10 Reasons Why Private Tuition Is Essential for Your Children
Do you think private tuition is vital for your child? I have heard from several parents who have been recommended to send their children for extra tuition by their school teachers. Although it's a pity that the standard of education in many schools has deteriorated, I believe that every parent should ensure that their child continues with their studies to achieve a brighter future.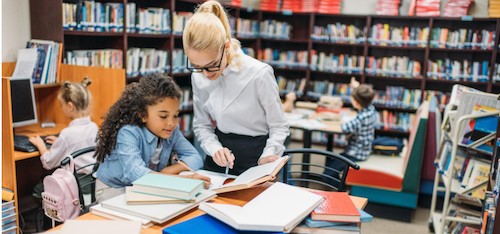 Private tuition can be very effective for your child to brush up on their academic performances and scores, especially if they fall behind at school due to a lack of interest or motivation. In addition, private coaching lessons help students gain confidence and self-esteem as they are taught under professional tutors who possess adequate teaching skills and knowledge.
You should allow your children to attend regular classes and study hard. While this is necessary for your child's future, it will also prepare them for the challenges ahead. When faced with new tasks or exams resulting from changes in their school syllabus or unexpected tests, do not blame yourself if you have not allowed your children to experience these difficulties during their formative years.  This is where private tuition can come to your rescue.
Here are ten reasons why you should take up private tuition:
To Inspire Your Child's Motivation And Desire To Learn More
Private tutors are a valuable tool for helping students who have lost interest in their studies due to various reasons. These coaches provide the necessary guidance and encouragement these vulnerable learners need, thus inspiring them once again with newfound enthusiasm towards academic pursuits.
To Stimulate Your Child's Interest In Their Studies
It will be frustrating if your child fails their tests simply because they were not interested in studying during their formative years. For this reason, you should allow your child to attend regular classes at school, study hard and then seek extra tuition if they have problems grasping the material taught in class. This way, it is less likely that your child will lose interest in studies as they spend more time studying under the guidance of private tutors. Also, Private tuition offers an ideal solution if you want your children to widen their horizons during lessons. For instance, your children may find it difficult to grasp the material taught in class due to distractions at home or a lack of parental guidance and support. However, private tutors are experienced in handling various learning disabilities to offer better guidance and support daily.
To Raise Your Child's Grades To A Higher Standard
Private tuition can be an ideal solution if your child finds it difficult to cope with their school work due to different factors such as distractions at home or lack of support from parents. With the help of private tutors, you are guaranteed better results, provided that you send your children for regular lessons weekly. Furthermore, you will be delighted by the results if you allow your child to attend regular classes with private tutors who possess great teaching skills and knowledge. This means that you do not have to worry about whether or not your child will be able to keep up with their classmates at school because of a lack of support from parents during formative years.
To Offer Better Guidance And Support
If you are busy working to earn a living, it may be difficult for your children to receive academic guidance and support. This can result in poor grades in their tests or assessments. Private tuition is the perfect solution if you cannot dedicate enough time to attend to your child's educational needs. Your child will enjoy regular classes with well-trained tutors who can offer better guidance and support so that they can reach their full potential academically.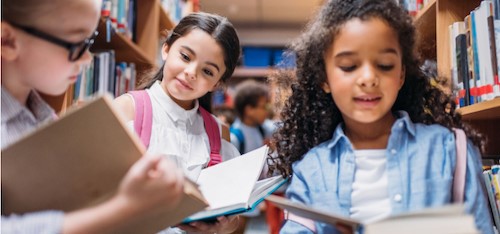 You Can Give Your Child The Best Education
You deserve the best education for your children, which means enrolling them in schools with excellent reputations among students and parents alike. However, this does not eliminate competition among peers during school hours due to differences in their family backgrounds. A private tutor can help your child excel during class hours by offering regular classes to further hone their academic skills and knowledge on a weekly basis. 
To Improve Your Child's Communication Skills
Communication skills refer to more than exchanging isolated sentences with one another. They also entail listening attentively before responding correctly according to the situation that prevails at different times. This means that communication skills are essential if your child wants to succeed academically and professionally later on in life. As such, you should allow your child to attend regular classes with private tutors who can teach them how to communicate effectively.
To Ensure Your Child's Confidence Remains High
Allow your child to attend regular classes with private tutors who will offer better guidance and support weekly so that they can excel academically. You should never neglect the importance of sending your children for lessons from experienced private tutors, especially if they are struggling at school due to various factors such as distractions at home or lack of parental guidance and support. This way, you can ensure that their confidence remains high because they know that you care enough about their education by finding the ideal solution in private tuition.
To Encourage Your Child To Be Independent And Learn New Skills
In addition to academic excellence, your child will also be able to pick up new skills such as critical thinking or sport through attending various preparatory classes or training sessions with professional coaches. As a result, it will boost his confidence and give him a sense of achievement when he realises that he is capable of learning something new on his own without your constant supervision.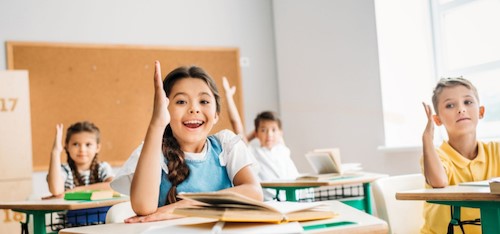 To Gain A Better Understanding Of Your Child's Weakness And Strengths
Typically, your children will be taught by their school teachers as a whole class. Hence, if your child struggles with certain areas of study, such as mathematics or vocabulary, his friends may also find it difficult to grasp the concepts and lessons in class. Therefore, it is wise for you to allow your child to attend tuition where he can improve on his weak points and try out new strategies to strengthen his strengths.
To Give Your Child The Best Possible Foundation For His Academic Career
By attending regular classes at school and private tuition lessons, your children can acquire sufficient knowledge about academic excellence, including study skills and time management skills, versus balancing social/sports interests with studies. As a result, you can help them develop an all-around personality throughout their younger years, standing out from their peers when they advance through the education system.
If you are looking for the best private tuition in your area, contact us today. We have a team of experienced and passionate teachers who can provide one-on-one tutoring to every child to excel academically. What do you think? Is it worth investing in private tuition for your child?